About Us
| | |
| --- | --- |
| | HEX is a fan site run by a group of passionate fans since 2001. Ideas are constantly put to action, scripts are maintained and updated, server security and upgrades are executed, and all members are helped on a daily basis. HEX maintains a fair and open environment for everyone across the world and strives to provide a place where one can truly interact and feel like they are a part of the world of Harry Potter. The people that run HEX consist of the Executive Management (Administrators), Staff Members, Junior Staff, and Global Moderators. All are here to help all users on a daily basis. |
Executive Management

Administrators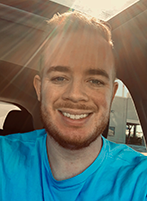 John
John
Management, Programming, Economy, IM, Goblin City
Location:
Texas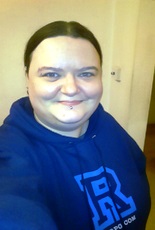 Ry240
Jenni
Caretakers, DAM, D.O, EM, Fan Fiction, Holidays/Econ/Projects, Hufflepuff, HR, ID, IM, MG&S, RE Abuse, SCA
Joined:
October 13, 2016
Location:
London, UK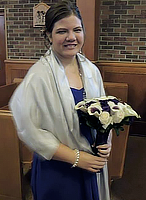 KatieNumbers
Katie
Gryffindor, RPC, RPC TC, HINT, Weasley Hideout
Joined:
April 4, 2018
Location:
USA
Administrator Emeritus
Hermionepotter, Anacrusis, Kinken, Theny, Ninja Kitten, Rose, Grant, Motherof3

---
Staff Members
Staff Emeritus
Sarah74656
,
Salazar
,
Quiet_fury87
,
Tori Tendleswift
,
Jeleme
,
Caleneledh
,
Thatsme
,
Xeneixian
,
HPfanextrm
,
SofiaR
,
iPod
,
Alex
,
Harry_fun
,
Icemousey
,
picklebuddy7
,
Jaessa
,
Sophia Oceanborn
,
Deidra
,
Artemis Eve
,
Nicole2013
,
Chrissy
,
Lu
,
vally
,
Cody
,
Mark
,
Katie
,
Maia
,
Lucas
,
Zimmy
,
Doc Necro
,
Pain
,
Duckie
,
Aelara
,
AimNorth
,
Cait
,
Sasuke Uchiha
,
Julieexann
,
Dustball
Special Note:
There are many former admins/staff members that contributed a great deal to make HEX the site that it is today:
Hannah (Hannah), Reb (rebkos), Carrie (Caerial), Dan (masterwizard), Roxie (BrennaKeely), Pixie (PixieChickie), Ryan (Ovation), Heather (Heathermonique005), Neffa (Nefarious Black), Amy (Amy)
---
Junior Staff Members
Special Note: Many former junior staff members contributed a lot of hard work to make HEX the site that it is today:

Sarah (raventhefree), Bruce (Bruce), Erikka (Erikka), Vicki (Vicki), Arella (Aetherene), Lexi (Lexi), Caroline (Starrystar), Mollie (bizarre), Kam (birdy), Des (Desiree Snow), Kelly (Kljy), Binx (dagaz), Ervy (Ervy), Data (Data), Dusty (Hazel Dust), Spike (Spike), Tiffany (Magical Mommy), Vic (Pyper), Breeland (CaptainBreeland), desi (desi), Maria (MariaAna), Lila (kaiou_michiru8), Nikky (Nicole Phelps), Spud (Aurora), Sunken (SunkenSilver), Katie (Springjokat), Jordan (Jordan)
---
Global Moderators
Special Note:
Many former global mods contributed a lot of hard work to make HEX the site that it is today:
Ali (Berlin), Nikki (Flashy Comet), Hada (Hada Nurae), Felica (Felica_Silvermoon), Tracy (Rosmerta), Aggie (Bosnimf), Erica (MsErica), Kailyn (Kailyn), Alex (Fantasy Dragon), Kyya (Kyya), Joey (Jelek), Granger Girl, Amanda (Honey), Ana (Kubo Degelo), Lu (Laila123), Michy (Michy), Sara (Sara Potter), Sloan (Sloan), Steph (lord__voldemort), Kara (Augusta), Raj (Rajrag), Pokie (Pokie1), Ashleigh (Charmed_Babe88), Misty (hpfan2006), Jordan (cool kidd jordan), John (J_W_L), Pod (Podlet), Jess (Aurora Dior), Aaron (Aarony02), Amy (lmnop567), Simone (simone_jowett), Fy (PheonixFyre), Jenny (Jenny Green), Nicole (sportzgrl33), Beth (LittleB), Faye (Faye Fenikkusu), Chase (Aiden Jakorr), Eggie (Mugglebornmegan07), Kate (kashtastic), Stephanie (babyowl), Mary (Sapphire Smoke), Jade (Marluxia), Saphy (Saphrina Winters), Keith (Orion), Sara (Sara11408), Lee (rebel_leader), Yuki (yuki_chan), Renee (reneespeaks), Jason (GSP827), Marv (Marvinater123), Anu (Anushree), Matt (Ccswimmer57), Nikki (Verritian_Riddle), Vanessa (Vanessaangela), Alisyn (Alisyn Malfoy), Denise (scully), Sam (Samantha Bradley), April (xxmissyxx101), ChrisP (Chris_phoenix), Merri (Merri Patil), Jessa (Jessamyn), Thorn (Thornshield), Ian (_sky_), Atlas (Nyctolust), Renee (Renee), Artemis (Artemis Black), Emi (NightMogano16875), Beverly (JustBev), Joe (Joe Hunters), Shana (humanity_era), Karen (pugz51081), Tin (Tinuel), Crow (Crowy), Rach (SatNav), Merry (Meredith_lee), Kim (Kimberly), Monica (Monica), Brit (Brit), Carrie (Ollivandra), Smita (Liliana), Kay (kay85), Danny (Danny), Becky (Becky), Char (Char), Mar (Mar), Marie (Maz05), Em (Em), Jiae (Vievelynn), Alyssa (Robin), Rachel (CuriousLolita), Ash (Zen Squirrel), Nicky (Nickolaii), Becca (TheBaddestBlonde), Anna (Anna), Samuel (Samuel), Clint (Jamoki), Maddy (Maddy), Jen (coffeeaddiction91), Hannah (Hannah Abbott), MaryB (GildaGlen), Kelly (Katie Belby), Hav (MissHavok), Lua (Lua Septima), Rirri (Rirri), Stacey (Bubblebaby), SilentSyren (SilentSyren)
---
If you would like to contact us,
please use the form
on this page.
If you are a member, do NOT use this, use owlpost instead. Thanks!