Full Profile of Alicat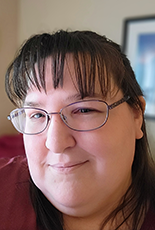 OWL ME >
Real Name:
Ali
Location:
Wisconsin
Join Date:
June 13, 2022
Responsibilities:
Fan Fiction, Grounds
How do you spend your time when not on HEX?
Watching movies, reading when the bug hits. Binging tv shows, Bridgerton anyone? Can't forget that sexy Lucifer. I'm a huge cat lover too!
How did you become interested in Harry Potter?
I finally watched the first movie when it aired on TV, I then picked up the book about a year later, thanks to the nagging of my niece. I never looked back.
Favorite movies:
Ever After, Pirates of the Caribbean, Marvel, How to lose a guy in 10 Days - I really love a variety of movies including Marvel.
Favorite food:
Chocolate
Fun Fact:
I collect Fuzzy, Character pens!
---
<<< BACK TO ABOUT US