Full Profile of Enyra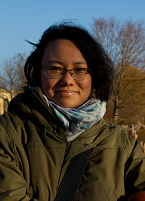 OWL ME >
Real Name:
Yasmine
Location:
Germany
Join Date:
October 26, 2018
Responsibilities:
The Grounds, Account Management, Magical Archives, Magical Education Mod
How do you spend your time when not on HEX?
reading, knitting & cross-stitching, sleeping, cooking (and eating xD)
How did you become interested in Harry Potter?
It was one of the first books I ever read myself and I instantly fell in love <3 I basically grew up with the movies and books.
Favorite movies:
Alice in Wonderland
Favorite food:
Home-made pizza, probably, but I really love all the things and am not particularly picky
Fun Fact:
I can clap with one hand.
---
<<< BACK TO ABOUT US