Full Profile of Emma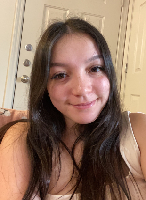 Emma
AVAILABLE

OWL ME >
Real Name:
Emma
Location:
Utah, US
Join Date:
March 25, 2023
Responsibilities:
Magical Education, Teaching Center
How do you spend your time when not on HEX?
If I'm not with my sweet pug, Nala, or my partner - you can probably find me sleeping! Otherwise, I love shopping, rock climbing, and reading.
How did you become interested in Harry Potter?
I've been a fan since I read the books in elementary school. The magic has stayed with me ever since!
Favorite movies:
Mulan
Favorite food:
Does coffee count?
Fun Fact:
I'm a twin!
---
<<< BACK TO ABOUT US