the gist of it xD
Heeeey! Welcome to my profile and thanks for stepping by!
My name is Lydia and I'm 24 years old. I was born and raised in Switzerland, but I've been living in Boston, MA, USA for the past two years.
I'm studying Contemporary Writing and Production at the Berklee College of Music there, which is basically just a lot of writing, arranging and recording. XD I'm also a singer, guitarist and somewhat something of a pianist I suppose. I'm going to be done with college a year from now and I admit I'm not entirely sure what I'll be doing after, buuuut I'm biding my time with that for now. /shifty
Other than music, I like to drive, draw, paint and do graphics, play video games (AC 4-ever, but Skyrim's pretty cool too 8D), read, watch movies and tv shows, hang out with my friends and learn new stuff. I used to be into coding and programming, though I had to give it up somewhat due to lack of time. I adore languages and linguistics, but have also come to appreciate sciences more in recent years, particularly maths and physics (some part of me can't believe I'm writing that xD). I'm pretty much always enthusiastic about learning historic stuff, too.
I joined Hex back in 2009 and it was a reeeeally strong constant of my life for several years - basically about until 2014, which is when I started college. I adore my friends here, though I will admit a lot of them aren't as active as they used to be, much like myself. xD I love projects (in RL too, actually) and that's actually really my favourite thing to DO here. I'm a Ravie at heart (though I will admit there was a short stint in Slytherin for a little while, because I always thought I was a Slytherin before joining Hex and I just HAD TO try it...) But I'm glad to be wearing blue again. ^^
I can't really think of anything else to say here, but if you have any questions about anything, feel free to shoot me an owl or, if you're a Ravie, come find me in my thread in our CR. ^^
da hex life yo
HNTGD Summer 2010
Treehouse Mod (Sept '10 - July '12)
Ravenclaw NN Mentor (Sept '10 - Sept '12)
Universal Ravenclaw Nov '10
Ravie GD(Dec 2010 - May 2011)
A/G Ava Challenge June '11
Graphics Management Team
Items Management Team
A/G Ava Challenge August '11
Global Moderator (Oct 2011)
A/G Ava Challenge Oct '11
A/G Ava Challenge Oct '11
Ravie AHoH (Dec 2011 - May 2012)
Quibbler Writer (July '12 - ???)
A/G Gfx Challenge Jan '13
A/G Gfx OTMonth Mar '13
WWN Composer (March '13 - ???)
Staff Member (May '13 - July '13)
Universal Ravenclaw July '13
Global Moderator (July '13 - ???) Staff Member (??? - present)
---
Awards of Merit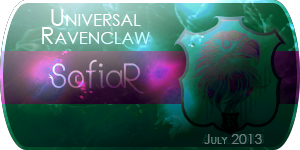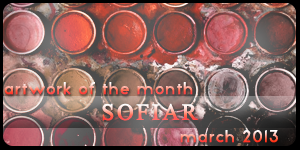 Prizes and Contest Wins