About Me
Acheivements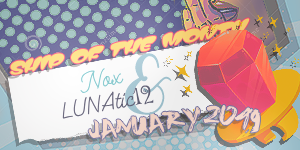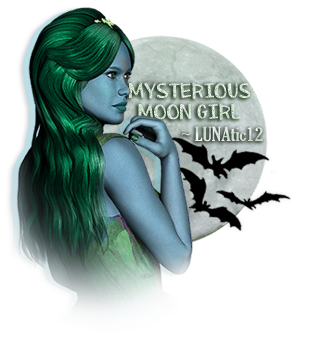 RP Mentor:
June 2018 - Present
Quibbler Writer:
January 2019 - Present
Magical Archivist:
February 2019 - Present
RPC Mod:
September 2019 - Present
People Talk
Jocelyn_Lestrange - Heyyy Luna. You're super sweet and always energetic and it's nice to have a friend with that kind of energy. You always know how to brighten people's days with jokes :D

Kyh - Luna is the best the worst! She works hard and is really nice to everyone around her. She has creative ideas and inspires kindness in others. I hope we are friends and work together for a long time to come! :D

maddygorgen - Luna, you are such an amazing person!! You are so kind and nice to everyone around you, and always help out those who need it!! I'll be honest, I don't feel like I know you as much as I'd like too, but I hope over the years I get to know more about you and how amazing you are!!

pjkingfisher - Aww, Luna! I love how determined you are at such a young age. You're always a bright source of energy here and it's been wonderful to see you develop as a person.

Asana - Awwe Moonlight, your nickname is just that for a reason. You are the brightest light even in the darkness. You have such a positive energy about you, have such incredible determination, and you are amazing in every which way. One of the most ambitious people as well, a true Slytherin at heart. Love you girl! 😘

inkyarachne - Luna: amazing at writing, fangirling, and being a generally great friend.

ClumsyFox - I love your enthusiasm and how you always speak your mind, but somehow never do it in a hurtful way, which is amazing. Even when something doesn't work out the way you expect it to, you don't become bitter over it and you just stay supportive no matter what.

MsVera - Luna is an overachiever who would do amazingly in Ravenclaw (and that's the biggest compliment I can give someone ). She's such a nice girl, always full of enthusiasm and I'm happy I can call her my friend 😊

Jessica - Luna is a stellar role player and always has a wonderfully positive attitude! It's always great to see her around.

NikkiTheNetherqueen -MoonLight is the definition of a hardworker, but better yet, she is an incredible friend! I always know that I will have great fun around her, and I get happy when I think about her. She is a beautiful person, and an even more beautiful friend.
DRACO SEVERUS RIDDLE
-Luna is a very nice person. Whenever she appears in threads, she always brightens the atmosphere. She is incredibly cheerful, and amazingly easy to talk to. I am lonely a lot, and Luna is always there to talk to me, and make me feel less bored. Despite what she says, Luna has a very beautiful trophy case, and an even more precious heart. I may be one of Luna's newer friends, but I hope to slowly grow into being one of her closer friends. Love :3