(Closed to Kasey and Pyper) Perplexing Promenade
| Posted: Feb 16, 2020 01:57 pm

Muggle Born
Gryffindor

I'm not your son, you're not my father we're just two grown men saying goodbye. ♥️
7th year Witch
Age: 30
Posts: 41,140
Could tonight go any better?
Excited by the prospect of what was setting up to be the best Valentine's Day of her life, the only thing more exciting was the prospect of of seeing her
Valentine
. As the thought of what antics they would get up to through the night crossed her mind momentarily, Abigail Henry smiled the most genuine smile she had exhibited all night, as the reason for her smile appeared.
Like an angelic vision of purity, Zack, her boyfriend appeared before her. He was taller than Abigail's 5'4" frame and had that totally cute, dark hair that seemed to flop completely out of place, but look ultimately sexy too. Yet she knew when she stood up, she fitted in just below his chin. There, he could keep her warm and safe, and they still looked super cute. The best part of all, was that he was all hers, and for one entire evening, they could spend their time together with no interruptions, regardless of the fact that she was Gryffindor and he was
Hufflepuff
.
In fact, Zack had unintentionally helped her pick the ensemble she was wearing today. She had been to visit him over the Christmas holidays, they had gone shopping, and had both fallen in love with the Autumn-coloured ensemble she currently wore. The fluorescent flame colour complimented the slight, fake tan she had developed courtesy of the Muggle beauty products, whilst complimenting her long, chestnut hair, which she had pulled up on to one side of her head and secured with a hair clip of some sort.
"Hey, babe," beamed Abigail delightedly, as Zack arrived. Stretching up, she placed her arms on his broad shoulders and a soft kiss on his lips, as she revelled in the sanctuary of his embrace. "I hope you don't mind, but I got us some drinks already. They're pink things - frothy of some sort. I'm not sure what it is, but it looks delicious," she added, fluttering her eye lashes and ducking her head slightly.
Offering him the drink she had produced, she sat down in a white chair at one of the tables, gesturing for him to sit beside her. Casting her chocolate eyes around the room, she observed all sorts of young couples enjoying the intimacy of the night. Some were clearly there as couples, snuggled together with no space between them, some were clearly there as friends as they seemed more comfortable and relaxed. Determined not to be one of the couples who spent the night fixated on each other and snogging all night, Abigail decided to keep things relaxed.
"So, what do you want to do first? Shall we dance, and do I get your first dance?" she asked sweetly. "I also wanted to ask how you felt about us dancing with others. Some of my friends want to dance with me tonight, and I figured it might be a nice opportunity for you to get to know them too."
Taking another sip of the drink, Abigail pulled a disgruntled face. "Is it just my tastebuds, or does something taste off about this drink. I know it's supposed to be sweet, but this is ridiculously sweet. What do you think, Zach? Does this drink taste odd to you?" Staring quizzically at the drink, Abigail adjusts the strap on the slim orange dress as she peered into her drink almost waiting on a reply from it.
[WC:571]

(Closed to Kasey and Pyper) Perplexing Promenade
| Posted: Feb 17, 2020 04:05 pm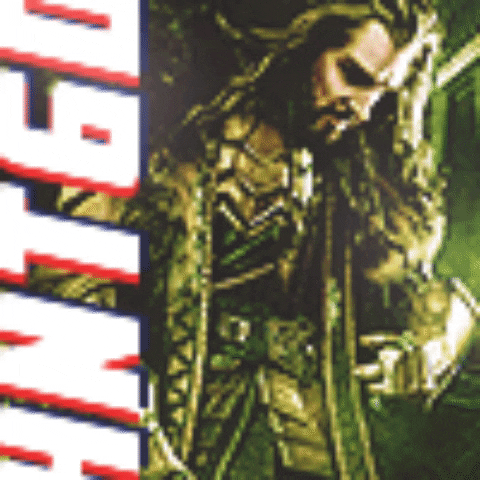 Junior Staff
Gryffindor Asst. Admin
Quidditch Captain
Sassy's Shiny
Breeland's Amren
Pickle Squad
Junior Staff - Gryffindor Asst. Admin - Quidditch Captain - Sassy's Shiny - Breeland's Amren - Pickle Squad
Baby Yoda
Gryffindor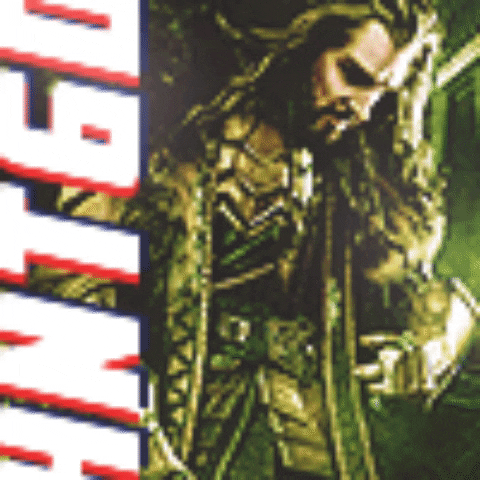 "If more people valued home, above gold, this world would be a merrier place."
5th year Witch
Age: 27
Posts: 97,336
Dalia stood by the refreshments table, fuscia drink in hand. She was dressed to kill in a matching fit and flare dress with delicate, glittery hearts lining the bottom of the skirt. Magically sparkling pumps of a similar shade to the hearts adorned her feet, elongating her five-foot-five frame an extra three inches. And crimson tips perfectly faded in from her warm, brown hair the last few inches. She'd really outdone herself in an attempt to make the most of this party.
It had been two years since she'd first started crushing on Zack. His superman-esque physique, down to the floppy dark hair; his genuine nature; his amusing simplicity. She couldn't help it. They had been friends for years when the feelings hit her suddenly at the start of a new school year. Unwelcome and completely unexpected; she'd then spent all of her free time trying to get over it, especially after her best friend started dating him.
It had torn her heart apart when the two had started dating, a total emotional
fiasco
. Sure, she'd never told Abigail about her crush, but still, it hurt. She'd locked herself away that weekend, and at first only her classes kept her going until she learned to live with it. And now, all she could do to fix it was find a way to move on - what better way to do that then at a Valentine's Day party. Surely she'd be able to find a number of boys looking for a date. Hopefully one would be cute and interested.
She continued to stand there, looking around the large hall at the various shades of red and pink being worn by all the students. Lifting the softly bubbling drink to her mouth, Dalia took a sip of the pink liquid. She couldn't deny that drinking something of that color was a bit strange, but in the magical world, there were really no limits to that. The second she sipped a warmth spread through her body, as if she'd just took a large gulp of soup, but it even spread to her toes and caused her heart to flutter to a happy beat. It was like she could no longer do any wrong - no matter what, all that would ever matter was what she wanted, what mattered to
her
.
Scanning the room again, she finally found something she knew she wanted and walked closer, a soft smirk spreading on her lips. She held out her hand to the tall boy. "Hey there, Zack. Care for a dance?"
[WC: 423]

(Closed to Kasey and Pyper) Perplexing Promenade
| Posted: Feb 19, 2020 02:12 am

Muggle Born
Gryffindor

I'm not your son, you're not my father we're just two grown men saying goodbye. ♥️
7th year Witch
Age: 30
Posts: 41,140
"I'm open to dancing with others," murmured Zack apprehensively, taking the drink Abigail held out to him and wondering what had caused the change in attitude.
Hadn't we just agreed we would be exclusive?
Running long fingers perplexedly through his dark, floppy hair, he cast his eyes around the crowd of people stunned at how many had turned out tonight. "It'll not be with random people though, that would just be strange. A few close friends would be perfect," he added, shooting a perfectly white smile at Abigail.
As that incredible grin hit her full square in the face, Abigail's stomach somersaulted as her heart fell into it.
What is coming over me?
she wondered.
How is it possible for this gorgeous man to actually want to be with me?
Abigail wasn't the ugliest girl at the party, but compared to her best friend Dalia, she wasn't the prettiest either. Zack, however, was stunning. That geeky-chic look was so last year and usually sent most people running the other way, but when you got to know him, he was sensitive, sympathetic, a bit dorkish, but loveable. Perfect.
Raising a heavily pencilled eyebrow, Abigail watched her best friend Dalia approach. The confidence the girl was oozing was next to none, and it didn't help that she was on fire tonight, physically. Not only was her dress on point, she looked more stunning than ever, and was obliviously turning the head of every boy in the hall.
Sipping another mouthful of her drink, Abigail smiled sweetly. "Well, we had planned to have the first dance together, but I guess I could always let you have him, Dalia - just this once. He is supposed to be my
Valentine
, but I trust you to dance with him. Be sure to bring him back to me as soon as this dance is over," she added, smiling at her best friend - the person she had confided in when Zach and her had first got together. "Please ensure that none of those other vultures out there get their hands on him. He's mine, and I intend to keep it that way," she added sourly.
Standing up, she smoothed down the skirt of her dress before planting a kiss on Zack's ruby lips. "Go dance with Dalia, and I'll see about getting our song played next so that we can still have a special dance together. If you're near the bar, can you compliment them about these drinks as well, please? The more I drink of it, the more I enjoy it. I'll see you two soon," she beamed.
Stepping off, she located Professor Flitwick and suggested that he play something more up tempo for this dance. She was not having Dalia waltzing, or slow dancing with her boyfriend. Although she felt she should trust the girl, Abigail's senses told her to take no risks.
How could Zack not be physically attracted to her?
Sipping another mouthful of the drink, Abigail's could definitely feel an underlying trait of jealousy slowly starting to ooze into her mind. Combined with whispers of
love potions
being present, Abigail knee she had to keep a tight eye on Zack. Walking back to the dance floor, Abigail pushed her way through the thronging crowd until she sighted Dalia and Zack. Waving at them, she started swaying her hips in time to the music, keeping the two of them in her sight. She was determined that no one would slip her boyfriend a
love potion
tonight, especially not her best friend.
[WC:593]

(Closed to Kasey and Pyper) Perplexing Promenade
| Posted: Feb 20, 2020 04:21 pm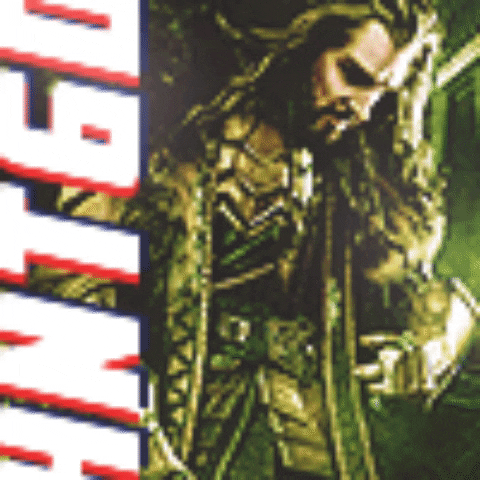 Junior Staff
Gryffindor Asst. Admin
Quidditch Captain
Sassy's Shiny
Breeland's Amren
Pickle Squad
Junior Staff - Gryffindor Asst. Admin - Quidditch Captain - Sassy's Shiny - Breeland's Amren - Pickle Squad
Baby Yoda
Gryffindor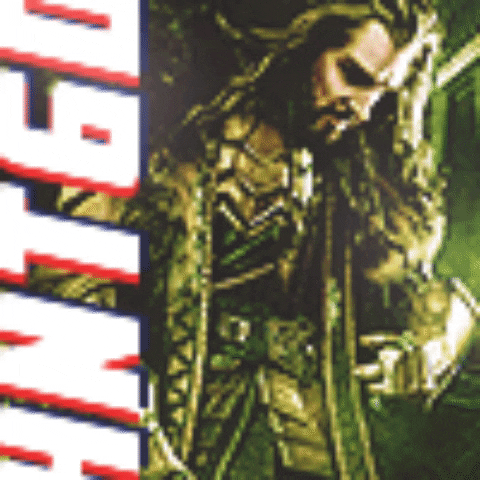 "If more people valued home, above gold, this world would be a merrier place."
5th year Witch
Age: 27
Posts: 97,336
"But of course," Dalia said in her most charming voice. "Why on earth would I let another girl get her hands on this catch?" With a sickly-sweet smile she finished off the drink and took the boy's hand, dragging him to the middle of the dance floor.
Her hands guided Zack's to their places, one around her waist, the other holding her right hand softly as the two started to sway to the music, bodies close. Thoughts started to bounce around Dalia's head; thoughts and feelings she had tried so hard to lock away were now front and center, informing her every move. Her heart beat quickly as she leaned in and whispered in Zack's ears little compliments and flirtations, a smile forming on her face as her body gave in to her hidden desires.
Dancing in step with him, a sudden uncertainty started to break through her fuscia cloud of want. What was she doing? Could she truly do this to her best friend? Even if Zack had been her friend first - it was wrong. She was about to pull away when a figure appeared before her eyes, a completely inexplicable figure.
It was her, but it wasn't. She definitely wasn't looking in a mirror. The Dalia in front of her was soft, faded - incorporeal. Her lines were blurred, as if she was permanently in a state of fading in, rather unlike a ghost. Her skin - no, her entire body had a general pink hue about it, such similar coloring to the fantastic pink drinks everyone was sipping. And, strangest of all, no one else seemed to notice her.
This pink thing smirked mischievously at Dalia, seemingly please by the sight. She moved closer to the couple, circling them, eyeing Dalia up and down as she spoke to her. "Go on, take him. Claim him," the voice said, both the same and different from her typical internal voice. Brighter and darker, and dripping with desire. "Bring him into the hall, to a private classroom. Get him alone. And show him what he really wants."
Dalia's heart tightened as a remaining flicker of compassion, of caring shone through.
But what about Abigail? She's my friend?
a soft, almost childlike voice asked in the back of her mind.
The figure laughed as she pivoted and looked Dalia right in the eyes. "What a good friend she was," she retorted, her magenta eyes narrowing at Abigail, who seemed to be dancing nearby. "Stealing the boy that was always meant to be yours. For all you know, she used magic to get him - perhaps a
Love Potion
. Be the
Antidote
. Take him back!"
A sudden wave of justification crashed through Dalia, her eyes flashing a bright pink for a moment as her choices cemented. Zack was hers - he was always supposed to be hers. And Abigail stole him from her. Determination spread like drops of red food dye into a glass of water. And as the water reddened, the pink shadow faded away. Smiling up at Zack, Dalia stopped dancing and just motioned her head towards the door. Keeping one of his hands in hers, she walked towards it, leading him out of the party and into the empty corridor.
[WC: 537]

(Closed to Kasey and Pyper) Perplexing Promenade
| Posted: Feb 21, 2020 04:11 pm

Muggle Born
Gryffindor

I'm not your son, you're not my father we're just two grown men saying goodbye. ♥️
7th year Witch
Age: 30
Posts: 41,140
"What the ...?" Abigail frowned in confusion before gasping when it finally dawned on her what was happening. That cow! That evil, caniving, scheming, little tramp she called a best friend had manipulated the situation to get Zack from her, and into her own seductive arms. Well, that was not happening.
Dropping all pretence that she didn't care what was going on, Abigail swiftly moved through the crowd of hot, sweaty bodies dancing to the music, her eyes fixated on the retreating back of Zack and the evil witch determined to fix the
fiasco
of a night.
"Oy," she bellowed over the racket of music, chat and despicable singing, as she stumbled into the empty corridor, and slammed the door shut. "Where the hell do you think you are going with
MY
boyfriend?" Screwing her face up in rage, red hues of anger haphazardly appeared across Abigail's cheeks and nose, and promptly began rising up her face in an unplanned pattern.
"I know exactly what your game is, Dalia," she spat, venom spouting out with small amounts of saliva as the name rolled from her mouth like a curse . "It's quite clear you're obviously jealous of my relationship, and that someone as good looking as Zack would pick plain old me. Well I don't care less. I saw Zack first, he agreed to be my boyfriend not yours, go find your own and stop being such a boy-friend stealer. What do you want with him? There is any number of single boys in there, go pick someone else," she hissed, pacing up and down the abandoned corridor, her heels clicking against the stone floor and echoing into the distance.
Turning to Zack she eyeballed him before hissing "How could you even contemplate going off with her? I mean look at her. What sort of outfit is that to wear anywhere?" Abigail asked, gesturing up and down in front of Dalia. "She looks like a right tramp with all that slap on her face, and that dress, well, it's more suited to street corners and brothels than a school dance. Is that the sort of reputation you want for yourself? No. Come on, we're going to enjoy ourselves, and I will overlook this nonsense on this occasion."
Grateful that she had seen the light in time, she reached out made a grab for Zack's hand, determined that he would be coming with her. Chocolate eyes cast a disgusted look up and down Dalia's figure. "And to think I thought you were my friend. Friends don't do that. Have a great life. When you finally decide to deal with your jealousy, I'm sure there is an
antidote
somewhere. Perhaps you should pay more attention in Potions."
Raising the glass in her hand, Abigail made to take a swig of it, before another thought crossed her mind. Looking straight at Dalia, an evil smile stretched across her face as she aimed and tossed the contents of her glass in the direction of Dalia. "Oops, my bad." Turning on her two inch heel, she started making her way back towards the hall and the dance floor. "Zack be very careful regarding what decision you make" she hissed, her hand still outstretched waiting on him to take it.

(Closed to Kasey and Pyper) Perplexing Promenade
| Posted: Feb 21, 2020 04:58 pm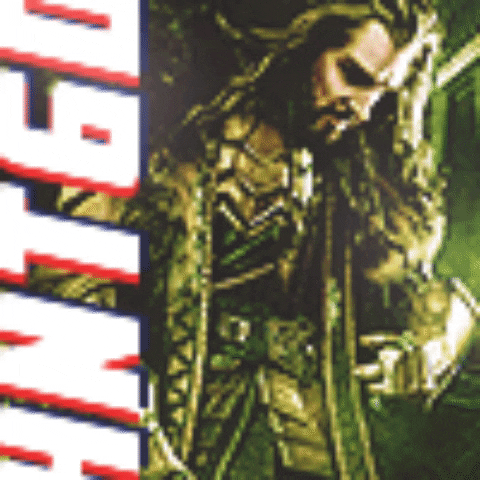 Junior Staff
Gryffindor Asst. Admin
Quidditch Captain
Sassy's Shiny
Breeland's Amren
Pickle Squad
Junior Staff - Gryffindor Asst. Admin - Quidditch Captain - Sassy's Shiny - Breeland's Amren - Pickle Squad
Baby Yoda
Gryffindor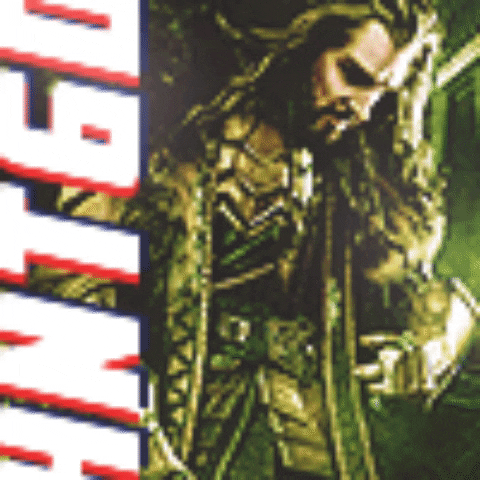 "If more people valued home, above gold, this world would be a merrier place."
5th year Witch
Age: 27
Posts: 97,336
"You saw Zack first?" Dalia responded in disbelief, turning to face her delusional best friend. "In what universe did you see him first?! He and I have been friends since the Hogwarts Express in first year!" Anger spread through Dalia's body like a flash flood, her eyes narrowing as she looked at Abigail. She couldn't believe this girl would start shouting lies at her, trying to make her actions sound wrong. Everything Dalia was doing was right - she was working to restore how things always should have been.

"You never even gave Zack a second look until he'd grown a foot and started working out!" she shouted, reminding her 'friend' just how shallow she was. "He belongs with me!" Dalia grabbed at Zacks arm and yanked him towards her just as Abigail started ranting about Dalia's attire.

A smirk spread across her lips as she listened, the same voice from before whispering into her mind, giving Dalia all the right words to use. An eerie calm floated through her veins, keeping Dalia's emotions in check so she didn't turn into a frantic little girl as Abigail had.

"You must really think I'm beautiful," Dalia said, almost softly but with a dark edge to her tone. "To feel the need to insult my outfit and call me a tramp when we both know that's not true. You don't even have a good reason why he should be with you." Her smirk grew to a malicious grin. She was cold, calculating, and the emotional wreck before her was no match for Dalia. "All you care about is telling him why he shouldn't be with me... But why should he be with you?"

An unfamiliar laugh burst through her lips as Abigail grabbed at Zack, her arm remaining extended as she spewed valueless words. Dalia didn't even bother moving as Abigail threw the drink at her. No, she relished in the 'spilled' drink, a liquid that seemed to make her feel even more powerful, more clear-minded and focused. But no reaction, that was not her game. No, she would play a different game - a better game. Not reacting with her emotions, not freaking out at every thing. She would show Zack what a woman looks like.

Standing there, towering over her friend, she loosened her grip on Zack's arm so that it was just a soft caress. "Yes, Zack, please... It's your choice to make. Will it be a girl who flings drinks and insults, or a woman who can tell you exactly why you belong together?"

[WC: 424]