Fan Fiction FanFic Con - Executing Titles

Muggle Born
New User

1st year Witch
Age: 34
Posts: 692

Titles
Last month, we discussed titles and the different ways titles can be created. You can find that discussion here. Additionally, all previous topics can be found in the FanFic Con Directory, for your convenience. This month, we would like to put that discussion into practice and put new names to familiar works!
Re-title TWO (2) published books or stories of your choice (but ones that you are not an author of). Then, using a minimum of 100 words (each), tell us the reasoning behind your new title. Is there anything lacking in the original title? What does your title contain that the original lacks? What is the focal point of your title?

Here are a few books you can re-title for this task, if you choose. You are not restricted to these books; they are just examples of what you could write about for this task:
- Harry Potter and the Philosopher's Stone, etc.
- The Hunger Games, Catching Fire, Mockingjay
- A Game of Thrones, A Clash of Kings, etc.
- The Fellowship of the Ring, The Two Towers, The Return of the King
- Alice's Adventures in Wonderland, Through the Looking-Glass
- It, The Shining, Under the Dome, etc.
- Oliver Twist, David Copperfield, Nicholas Nickleby, etc.
- Pride and Prejudice, Sense and Sensibility, etc.
- Wuthering Heights
- Hey Nostradamus!
- Life of Pi
- Anne of Green Gables
- Cinderella, Little Red Riding Hood, Peter Pan, etc.
The purpose of this exercise is to practice titling works and finding which method works best for each of us. Please feel free to discuss one another's titles and the methods utilized in this thread.
1. All HEX Terms apply. Please remember to keep everything appropriate and PG-13.
2. Please remain respectful at all times. It is imperative that everyone feels safe posting their work here.
3. All work submitted for this task must be your own. Only your first task submission will count towards the prizes.
4. All entries must be submitted by
February 29th, 11:59pm HEX time
to be eligible for prizes. However, you are free to continue using this thread past the deadline.
5. Any questions may be asked in this thread or owled to the Fan Fiction Staff: Jenni, Cody, Maria Ana, Desi, Clint, Rii, or Jiae.
Everyone who participates will earn 2 tickets to the Fan Fiction Monthly Raffle. Additionally, all participants will be randomized for the Galleon prizes below:



30,000 Galleons


20,000 Galleons


10,000 Galleons
Are there prompts that you would like to see featured in future FanFic Con events? Then head over here to leave us your suggestions! We promise to make it worth your while!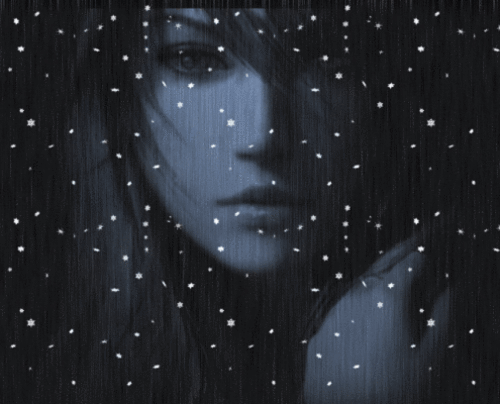 Muggle Born
Ravenclaw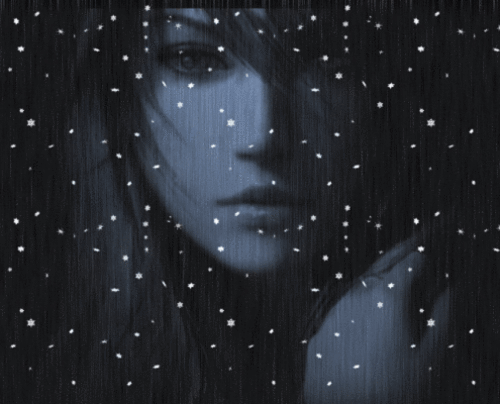 "Don't worry. You're just as sane as I am."
3rd year Witch
Age: 51
Posts: 46,018
Book 1 – Candide by Voltaire

New Title – For the Greater Good (Not!)

Reasoning – The original tile of this book is the main character's name and really gives no clue about its contents, even though it is a classic. The new title is not only humorous but it lets us know that whatever is inside its covers, is a satire and written with a 'tongue in cheek' approach so to speak. It still does not give a lot away, but it is more apt to draw a reader in. By using a phrase from a popular credo in other books, movies and failed governments, it rings a note of familiarity with the reader and intrigues them.

[WC – 102]


Book 2 – One Hundred Years of Solitude by Gabriel García Márquez

New Title – When A Town Stands Alone.

Reasoning – First of all, the original title is very misleading. It is not about being alone, although it does take place over a century. There are a lot of people in this book, even though it is a secluded town for the most part. Secondly, while it has a nice ring to it, it is not always about the nicest things. Solitude implies peace and quiet. The new title is more descriptive in my mind and again explains what the book is about more than the original title. It is about what happens when contact is lacking for a whole population and its ramifications on all who live there.

[WC – 108]

Muggle Born
Ravenclaw
"And how do you manage?" I dodge the blast and apologize for collateral damage
2nd year Witch
Age: 25
Posts: 4,022
Book 1

Original Title - Fahrenheit 451 by Ray Bradbury

New Title - Ink Burns Black

Reasoning: I do think the original title is relevant, once you realize what the book itself is actually about and cotton on to the entire plot. However, since burning books and the preservation of knowledge (or the government's desire to destroy it, as the case may be) is the entire point, I believe that something alluding closer to that actual premise would be better. Plus, if you've ever seen an ink-based fire....it's pretty intense and visual. Not to mention that the color black itself is sort of indicative of the way the world within the pages is going. I think the original title seems to put the emphasis on fire and heat, while it's more about the importance of literature and how burning books will, in the end, destroy society itself.

[WC: 130]

Book 2

Original Title - As I Lay Dying by William Faulkner

New Title - Mother's Sacred Secrets

Reasoning: Honestly, this is another one where the title itself really gives no hints as to what is going on in the book. You read it and go 'oh a book about someone dying, cool' but there's a lot more to it than just that. Yes there is a dead person, but the entire point of the novel is that, on their trip to lay their matriarch to rest, the entire family learns more about themselves and their mother than they'd ever been able to while she was alive. It's crucial to the entire story that the revelation of the mother's personality comes after death and while some of the metaphors are difficult to wrap your head around (see "My mother is a fish." if you ever read this book) but that's sort of the point. That secret and death always seem to come hand in hand...and that in the end, nothing is sacred enough to keep hidden forever.

[WC: 158] Muggle Born
Ravenclaw You are important. || Come join Angel's Enchantments Raffle in LU + a Raffle of Criminal Affairs!
1st year Witch
Age: 13
Posts: 4,102
Book 1:
Harry Potter and the Deathly Hallows

Renamed to: Harry Potter and the Search for Souls

Reasoning: I would make this change for several reasons. First of all, Harry makes a huge choice in the book- should he ultimately go for the Hallows or the Horcruxes? In the end, he chooses the Horcruxes, dark magical items containing bits of Voldemort's soul, and the key to defeating him. However, the title contains the Deathly Hallows, which while they are important, are not the things he goes after. As well, I feel most of the HP books have very revealing titles. With the search for souls, it has a sort of hidden meaning connected to the plot, and shows what part of Harry won out.

(WC: 106)

Book 2:

Percy Jackson- The Last Olympian

Renamed to: The Final Battle

Reasoning: I can see why this title was chosen, but to me it doesn't connect enough, and feels a little too vague. It has to do with Hestia, the goddess of hearth and home. In my opinion, Hestia just doesn't have as much to do with the whole thing, despite the fact that she plays a reasonably big part. It just doesn't feel big or significant enough. The book starts with a death, and that's when the entire battle truly starts. The book revolves around the battle, and for that part of the stories, it's the closing of a chapter of Percy's life, so to speak. It's the final battle for that time. The heroes win, and the bad guys lose, and has a happy ending, though maybe a little bittersweet. So all in all, I think the final battle fits it better.

(WC: 142)


Social Butterfly
Social Butterfly
Muggle Born
Hufflepuff
I miss Mugglenet Interactive, so I'm glad I found this place.
1st year Witch
Age: 30
Posts: 392
Original Title: Peter Pan
New Title: The Boy Who Never Grew Up

Reasoning To today's readers, Peter Pan is not an exciting title. It sounds like it might be a biography - not a bad genre by any means, but not accurate. Non-fiction fans would be gravely disappointed to read a fantasy novel, and fantasy fans might overlook this story. However, the new title doesn't have the same problem. It captures your attention immediately, and you know that the story will have fantastical, fairy tale elements.

Original Title: Harry Potter and the Goblet of Fire
New Title: Harry Potter and the Triwizard Tournament

Reasoning: The Goblet of Fire is such a small part of the story, while Harry Potter faces the Tournament all the way through the novel. Both title focus on basically the same part of the story, but the new title captures more of what Harry's fourth year is about. And, of course, the title doesn't give away much of the story.
Mixed Blood
Ravenclaw
Check out From Rags to Riches: A Trade-up Event - /351/95862
1st year Witch
Age: 26
Posts: 1,728
Original Title: Angels and Demons (Dan Brown)
New Title: The Hunt for Salvation
Angels and Demons is a good title metaphorically, but it makes the book sound religious which it isn't really, despite religious themes throughout it. I don't want to give too much away, but the main premise is that they are hunting for a kidnapper, so there is a literal hunt and it is happening in order to save people. Also, my title hints at the ending which explains the reason this whole string of events has happened, the supposed need for salvation. It has a double meaning like the original title, but it gives people who look for books based on the titles more information.
[WC:105]

Original Title: The Two Princesses of Bamarre (Gail Carson Levine)
New Title: Drualt
First of all, the original title is too long, so my new title helps with that. The main problem with this title is that while the two princesses are the main characters, the book mostly focuses on the journey of one of them while the other one is sick. She embarks on the journey to save her sister, but it's not really about the two of them together. Drualt is a story which features heavily in the book. Pretty much everything that happens in the book is because of the story and it is continuously referenced. The book even ends with answering some unknown things about what happened to Drualt after the end of his story. So while he isn't the main character, his story motivates the whole thing. Another good title would be The Gray Death because that is the illness which one of the sisters contracts and starts the other sister's journey.
[WC:155]