Fan Fiction FanFic Con - Planning Titles

Muggle Born
New User

1st year Witch
Age: 34
Posts: 653

Titles

Last month, we explored fleshing out main characters and their life through the usage of supporting characters. You can find that activity here. Additionally, all previous topics can be found in the FanFic Con Directory, for your convenience. This month, we will be talking about Titles.



Why are titles important?
They say we shouldn't judge a book by its cover, but who doesn't reach for or click on a work for its witty title? It may not be the factor that makes us read the whole story through, but titles certainly play a big role in determining whether or not we start that story in the first place. Not everyone is a marketing genius, so we've broken down the art of creating titles into its simplest parts:
Character-Driven Titles
are named after the protagonist or themes from the protagonist's arc. These include titles like The Hobbit, The Princess Bride, Life of Pi, Pride and Prejudice, Jane Eyre, among many others. This is an easier route to take, but only as effective as how original and/or unique your character and the theme you are presenting is.
Plot-Driven Titles
are a bit more complex, but can be highly effective in piquing the audience's interest. It requires determining some key elements of your story, however, and being careful not to spoil too much. These key elements include:

- Secondary characters (ex. The Lion, The Witch, and the Wardrobe, The Lightning Thief, The Wonderful Wizard of Oz)
- Specific group of people (ex. The Fellowship of the Ring, Mean Girls, The Magicians)
- Unique setting (ex. Jurassic Park, Where the Wild Things Are, The Two Towers, The Secret Garden)
- Momentous event (ex. The Hunger Games, Return of the King, The Last Battle)
- Important object/artifact (ex. The Golden Compass, The DaVinci Code, Stardust)
- Meaningful phrase (ex. A Game of Thrones, Beautiful Creatures, To Kill a Mockingbird)
- Motif/idea that has symbolic meaning (ex. Shadow and Bone, Sharp Objects, Twilight, The Bell Jar)

Content source: How to Title Your Novel



Discussion
What are some of your favorite titles that you know of? Which type/style of titles do you find the most effective and/or interesting? How do you create titles as a writer? Do you use one method/style more than others? What tips would you give for creating titles? Share with us some of your best titles, if you're comfortable!
Prizes
To participate in this event you must post at least once, contributing to the discussion. Your post must be a minimum of 100 words so that it actively contributes to the topic at hand.

Participation in this discussion awards 2 tickets to the Fan Fiction Monthly Raffle for each 100 word post you make. A maximum of 4 tickets (2 posts) may be earned in a month.
1. All HEX Rules apply. Please keep all content appropriate and related to the discussion.
2. Please remain respectful at all times. This is a discussion to provide help and advice to one another.
3. Your responses should be your own.
4. All responses must be made by
January 31st, 11:59pm HEX time
to be eligible for prizes. However, you are welcome to continue using this thread past the deadline.
5. All questions may be asked in this thread or owled to the Fan Fiction Staff: Jenni, Cody, Maria Ana, Desi, Clint, Rii, or Jiae.
Are there prompts that you would like to see featured in future FanFic Con events? Then head over here to leave us your suggestions! We promise to make it worth your while!
Pureblood
Ravenclaw
いつまでも
2nd year Wizard
Age: 16
Posts: 1,927
I like titles that set a mood or tone. It's hard to explain actually, because I don't know the exact reason for why one title does work for me and another doesn't.

It's rare for me to know the title of something I'm writing before I start to actually write it. Usually, at some point in the writing process (either after a few paragraphs, or after 100k+, it's always a surprise) the title will miraculously happen. It's important to me that it fits, not just that it makes sense and is somewhat telling of what goes on inside the story. I want the tone to be right, too. That often makes it difficult.

Some titles I've come up with:

'The Way We Go' which is about someone learning one of their friends is terminally ill. It follows a group of friends as they deal (and sometimes absolutely not deal) with the process.

'Like You're Weightless' is a story about a struggling ballerina on the verge of extreme success, who is very fed up with his restricting choreographer and constantly looking to break free.

There are many more of course, but I'll start with these two. I'm curious what other people will respond to these questions!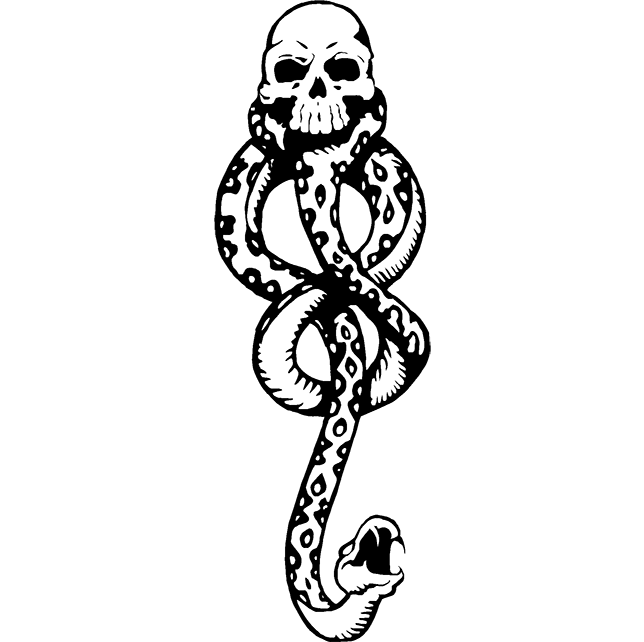 Mixed Blood
Slytherin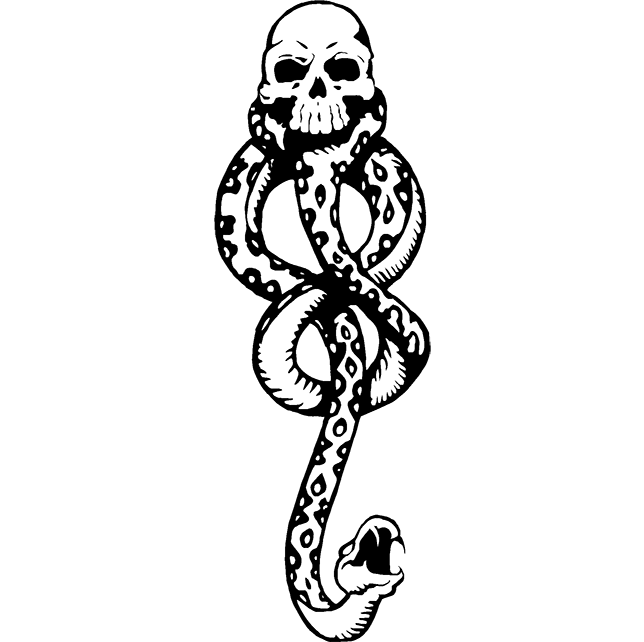 Making up all my homework now :D
2nd year Witch
Age: 22
Posts: 87
My favorite titles are the ones that are mentioned in the book at least once, the ones that you read it and you have a moment where you look at the title with a smile on your face because it has come full circle. Probably weird of me, but I like that. For example, Unwind by Neal Shusterman. It's not just a random word he chose to plop onto his book, it is actually very crucial in the storyline.

As a writer, I attempt to follow this with my books. Either that, or something that relates to the story, but is not said outright. I "am currently" writing a fanfiction (In quotations because writers block is a pain) and the title is Secret Obsession. Obviously, I have no intention of using those words in the story itself, but it is about Draco and Hermione working at Hogwarts after the war. Hermione is with Ron still, but finds herself falling in love with Draco Malfoy. They keep this a secret because Hermione doesn't want to hurt Ron's feelings (Which is never a good idea) hence the title, Secret Obsession. (The obsession part just adds flair)

When it comes to creating titles, there is no solid advice I can give. What I mean by this is, no matter what, it's not me making the titles. People find different titles enticing, every book is someone's favorite, all titles are different. If you want to make a title for your books and are confused about what to call it, because let's face it, creating a title is admittedly one of the harder parts of writing, don't worry right away. A lot of professional writers aren't even sure of what the title of their novel will be until it is complete. If you're updating chapter by chapter online, obviously it's a little different, but still don't stress too much. A title will come to you.

As mentioned above, I have my fanfiction called Secret Obsession. Some other titles I've used in the past have been; Pictures Of You, A True Companion, and Time Is All We Have.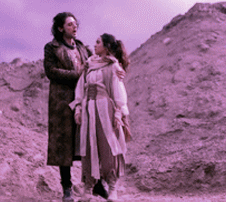 Global Moderator
Slytherin Asst. Admin
Graphic Designer
Global Moderator - Slytherin Asst. Admin - Graphic Designer
Muggle Born
Slytherin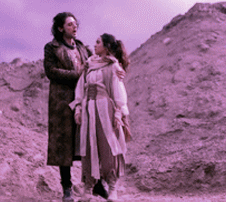 Check my store for a different sort of mafia game! ~ QuintenxEliot ~ Hannah <3 Dustin
Graduated Witch
Age: 22
Posts: 63,158
My favorite titles tend to come from cheesy teen/tween fiction. Some of my favorites are Same Difference (Sihobon Vivian), Fill-In Boyfriend (Kasie West), and A Crooked Kind of Perfect (Linda Urban). Some of my other favorites are all 4 titles from The Books of Ember series by Jeanne DuPrau (City of Ember, People of Sparks, Prophet of Yonwood, and Diamond of Darkhold), every book in Series of Unfortunate Events (Lemony Snicket) , and Cloudy With a Chance of Meatballs (Judi Barrett).

I like interesting sounding titles, stuff with fun words or word play. I tend to think children's books have the best titles, even if they aren't necessarily my favourites. They need to be able to catch the attention of children and their parents. Most book genres really only need to catch the attention of one audience to succeed.

I put off creating a title until something comes to me. Usually what does come to me is pulled from an important part of the plot. Occasionally it is character-driven, though. In a book I just started writing, the title is the full name of one of the 3 main characters, mainly because their name sounds awesome. When you create a title, go with what feels right. It needs to sound good and represent the story in a noticeable way.

[WC: 219]
Muggle Born
Hufflepuff
I will take these broken wings // and watch me burn across the sky
1st year Student
Age: 15
Posts: 4,034
I recently reread Where the Crawdads Sing, and it has one of my favorite titles. The title is talking about a place, the marsh, but it is also talking about the main character, Kya, and how her journey evolves through the book. By mentioning Kya, who is nicknamed as 'The Marsh Girl', but by not actually using her name/nickname, I feel that it adds an element of depth to the story.
Another book I reread today was part of a series called the Jewel Thieves. Again, this had a double meaning, as the Jewels were a name of a quiz bowl team, as well as what the four girls were tracking down throughout the books.
The double meaning - the more obvious one, and the slightly less obvious one - add an element of surprise and mysterious-ness to books, and I find that this is my favorite kind of title to read/write.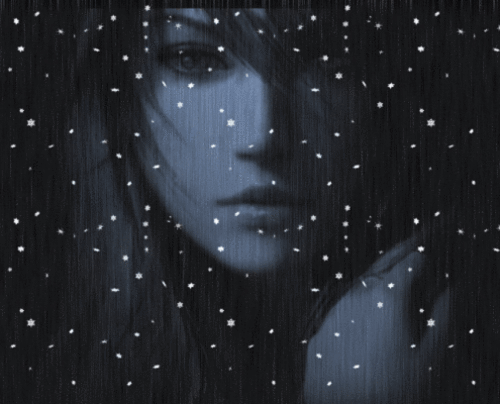 Muggle Born
Ravenclaw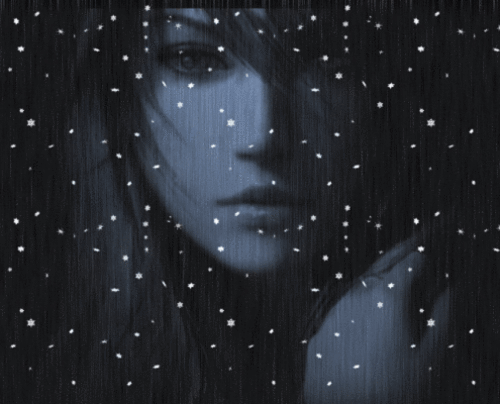 "Don't worry. You're just as sane as I am."
3rd year Witch
Age: 51
Posts: 45,036
Everyone says do not judge a book by its cover. But judging by the title is something we all do. A good title intrigues the reader, makes you wonder where the story is going to go. When I am looking for new books, I tend to look for things that jump out at me. T is usually something with elements of fantasy or something to do with magic or legend. I think each person has a different type of title that draws them in.
Mixed Blood
Ravenclaw
I'm so sorry for my absence, I wasn't doing very well, but I'm better now!
1st year Witch
Age: 13
Posts: 194
I agree with Kestrel Winter, we all do judge books. I know that I usually look at the cover first when looking at a book. I think titles that have a person or event are the best types of titles like Lady Midnight from Cassandra Clare or The Hunger Games by Suzanne Collins. Also The Rithmatist by Brandon Sanderson is one of my favourites. I just feel like I read more books with titles like these. As a writer, I usually create titles after I've written my story and try to bring the whole story together with the title. Honestly, my titles are all different, but I do like to use an object as a title as well. Some tips I would give to writers for titles would probably be pretty much like what I said before. It would be a good idea to tie the whole thing together, or like mention the thing in the beginning, then come back around to it at the end. No comment on my titles, I think they're bad, sorry.
Mixed Blood
Ravenclaw
Ill is the result of letting fear rule thine actions
1st year Witch
Age: 26
Posts: 1,263
I always look at titles when choosing books because it is supposed to give a window into the book. Last year, I started reading a series because I was intrigued by the title of the first book, Three Dark Crowns. I liked how foreboding that sounded because usually there is only one crown in a situation and the word dark was thrown in there. Usually I prefer plot driven titles because I can learn a bit about the book before actually picking it up. When writing, I think it's a good idea to come up with a title when you first start because it can help you focus on the point of the book, but I also think it's important to reevaluate the title frequently and decide if it still fits your intentions. I have been working on a book that I have called Genesis. It is a different take on the Earth's origin story in the bible, so I thought that title was fitting because I'm essentially rewriting the Book of Genesis.