Fan Fiction
Guess the Character (DONE)
Muggle Born
Gryffindor
I am a queen, with or without you.
Graduated Witch
Age: 27
Posts: 44,055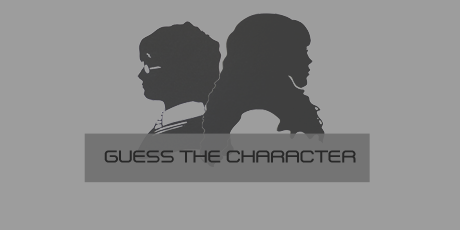 Welcome to Fan Fiction's Guess the Character!
This is a thread where you can earn prizes by guessing who the character is based on the short fan fiction story! The replies will be hidden so all you will have to do is respond in the thread, who the character is! What will be done here is a short story will be written about a character from the Harry Potter series. The story will be an original one, pulling from elements of the Harry Potter series. The main character will not be named at all but the story will be revolving around the main character with details inserted about them into the story.
Rules
1. All Hex rules apply. Please keep all content appropriate and within the bounds of the PG-13 rating.
2. All work must be your own. Plagiarism is taken very seriously, and if a piece is found to be plagiarized, you will face time in Azkaban and possibly be expelled.
3. You may not ask for the answer from another user.
4.Do not post anything that would give away the answer or help another user to find out.
5. You may not post more than once to amend your previous answer. Only your first answer will be counted, and subsequent answers will be voided. If you are unsure if you had submitted your guess or not, please owl or share Arella before posting.
Breaking any of these rules is grounds for suspension from Guess the Character. This means you will not be allowed to participate in this contest or any future Guess the Character Contests.
Prizes
Your guesses may earn you 2 tickets for a correct guess and 1 ticket for an incorrect guess.
Questions, comments, or concerns about this should be addressed to the Fan Fiction Moderators, Arella, Desiree, Becky, Janine, or Maria Ana.
Task
His biggest fear had just come true. He got sorted into Slytherin. A Potter in House Slytherin. It was unreal.

He could still remember his fathers attempt at comforting him when he shared his fear. He was reminded of the fact that he was named after two of the greatest wizards his dad has ever known. Albus Dumbledore and Severus Snape. Where the later was also a former Slytherin.

It was just a hard pill to swallow. He knew that everyone was comparing him to his older brother. James. James the Gryffindor. James the funny one. James the cool one. James, James, James.

Resigned to his faith, he tries to take comfort in the fact that his friend was in Slytherin as well.
Previous Answer
Frank Bryce
Edited by aetherene
Replies to this thread will not be displayed.