MoMA Public Relations Officer
MoMA Public Relations Officer
Mixed Blood
Slytherin

Member Witch
Age: 124
Posts: 429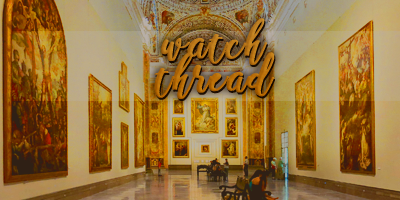 Welcome to the newly minted Comstock Memorial Gallery! This is the home of portfolios, stores, and showcases for your artwork, writings, and more. Keep this thread on watch so you don't miss out on any of the exciting happenings of our forum!

MoMA Public Relations Officer
MoMA Public Relations Officer
Mixed Blood
Slytherin

Member Witch
Age: 124
Posts: 429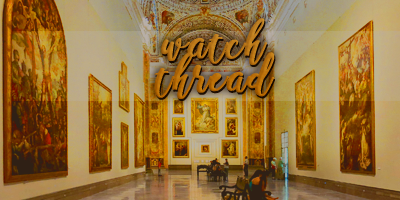 WELCOME TO THE ARTS & GRAPHICS MINISTRY OF MAGICAL ARTS!
We hope you enjoy your stay in the Comstock Memorial Gallery! Show off all your wonderful creations or commission works of your own in this forum.
We have a new Portfolio Directory and Store Directory that have both been updated. If you haven't updated your store or portfolio in a while, feel free to ask for them to be added again. Additionally, we will still be featuring Artwork of the Month in the Comstock Memorial Gallery; however, we will now be featuring users and stores for their beautiful creations. You can still nominate users or stores for AotM, and you may do so in the nominations thread.
ISOs will be housed in the Gallery as well, and they will be operating a little differently than they have in the past. You can post ISO threads in this forum, but you may also use the ISO Watch Thread to give your ISOs further visibility and to allow users to claim them in that thread if they wish. Please take a look at our forum rules to read in more detail about ISOs and the other changes to the forum.
One final note, both of the December challenges will be stickied in the Comstock Memorial Gallery until winners are announced, but all challenges from January 2020 onward will be in the Exhibition of Interdisciplinary Artistry. Fan favorite moving has been moved to that forum as well. Head on over there to see January's challenges and vote for your favorite December challenge entries!