A&G Forum Mod
Social Media Mod
Graphic Designer
HEX Mentor
Pink Devil's Wife
A&G Forum Mod - Social Media Mod - Graphic Designer - HEX Mentor - Pink Devil's Wife
gold blood
Ravenclaw
who will burn who as i catch you?
Graduated Witch
Age: 27
Posts: 195,668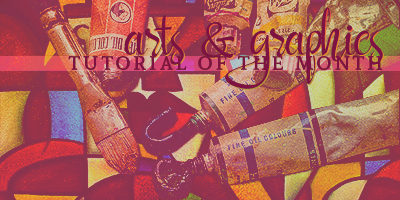 THE EVERCHANGING AVATAR
---
---
credit to Hav for this tutorial
---
---

Aren't you just so sick and tired of having to go find someone to mesh together all of your avatars when the next event comes out? Have no fear, a tutorial is here! I'm going to show you via Photoshop CC how to make one of the everchanging avatars.

To start off, of course, you have to actually greet photoshop in the morning and offer it a cup of coffee. Not really. Actually, it's more like going to File > New
Start a new document with the dimensions 100 x 100.
Once you do, go back to the File menu. Then choose "Place embedded."
Pick the avatar you have saved that you want to combine with another. For the sake of this tutorial, I've gotten a few random support avatars to stick together.
Look at the layers menu and you will see your avatar appear there. At the bottom to the right hand side of that menu, you will see a little icon that looks like a piece of paper with a folded corner. It sits next to the little trash can icon. If you click that, you will get a new layer. Go and repeat the "Place Embedded" process for as many avatars as you have.
Once you have all of your avatars showing in separate layers in the layers menu, go to the top panel and choose 'Window'. In the drop down menu, towards the bottom, you will see an option called 'Timeline.' Choose the Timeline option.
Once you have, you will see a small bar appear, usually at the bottom of the screen. This is where you control the animation.
Where it says 'Create Frame Animation' click it. It will then put a little frame screen inside of this toolbar. Kinda like this:
Now look back at your layers menu. See that the avatar on the layer matches the avatar on the frame in the animation window. The one below it does not show because the icon to the left, that looks like an eye, is turned off. This means that the layer is turned off and out of view.
So back on this screen, you will see a little icon to the far right that looks a bit like the layer icon on the layer menu. It's that piece of paper with a different corner folded. Click that to get the second frame.
Just as you saw with the first avatar, you're going to repeat the process by putting each avatar into its own frame in the timeline. It should look a little like this:
Now to finish this up. The hard part is done. Whew. At the bottom of the timeline, there is the word "once." Click that - we want this to loop forever. So when you click on it, you can change it to forever. Otherwise, it would only play through once and then stop. Probably the most important button you can press for this tutorial.
Alright, now at the bottom of each frame you will see a 0.00. This is the time in seconds. So, this would translate into being an instant change from one slide to the other. At this speed, your avatar would flash by so fast you might give someone whiplash.
So if you select the first frame, hold shift, and then select the last frame, it will highlight all of your frames. When it does, you will get this menu below and I personally like the 0.05 seconds setting, but you can play with some of the preset options on the menu to see what you like best.
After that, you're done with pasting things together and now you need to save it and put it up on the fridge for all to see. . . There is a special way you must save this avatar. You will need to go back to file. Then Export > Save for Web.
Once you do that, you will get this menu. You can preview it more in 'real time.' It is closer to how it will be once uploaded to your image host but is still a little slow in comparison.
There are other settings you can use, but we're going to leave that alone. Yours may or may not look like mine, but it doesn't matter for the sake of a general avatar.
And in your Save file - MAKE SURE YOU CHOOSE .GIF or else, it will not work at all.
Once you save, you can take it to your favorite image hosting site and it is ready to use!
---


[color=white]Edited by MissHavok