Exhibition of Interdisciplinary Artistry Watch Thread
| Posted: Jan 02, 2020 10:13 pm

MoMA Public Relations Officer
MoMA Public Relations Officer
Mixed Blood
Slytherin

Member Witch
Age: 124
Posts: 429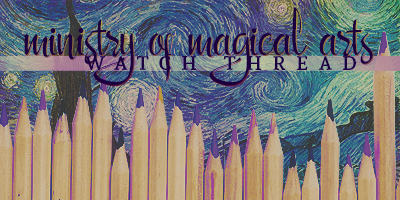 Welcome to the refreshed and refurbished Exhibition of Interdisciplinary Artistry! We've cleaned off most of the ink stains and paint spills, shined up a fair amount of the coding, and we'd like to welcome you all back with open arms!

Be sure to put this thread on watch so you don't miss out on any of the exciting features we've put together for you all!

Exhibition of Interdisciplinary Artistry Watch Thread
| Posted: Jan 03, 2020 01:21 pm

MoMA Public Relations Officer
MoMA Public Relations Officer
Mixed Blood
Slytherin

Member Witch
Age: 124
Posts: 429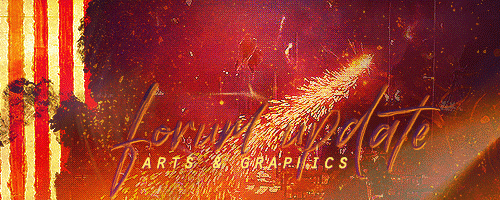 WELCOME TO THE ARTS & GRAPHICS MINISTRY OF MAGICAL ARTS!
We hope you enjoy your stay in the Exhibition of Interdisciplinary Arts. We have many fun activities to offer you, so poke around and take a peek!
If it's challenges you seek, pop on over to take a look at our monthly Writing Challenge where we are inviting you to step into the Weasley twins' shoes and create a narrative about a hated character. If graphics are more your speed, wander over to our monthly Graphics Challenge where you can design a portrait for a new secret passageway.
Our monthly prompts have also gotten a make-over along with our new forums. Each type of prompt now has its own thread, and all four prompts will be posted on the 1st of every month. This means that you have all month to create at your leisure. In addition, we've also changed up the way ink spots are earned for these prompts. You no longer have to claim them; instead, they will be given automatically for each prompt posted in their respective thread. However, you must post your entries for our monthly prompts in their respective threads for them to count.


Speaking of updates, we have updated our forum rules and the Blotting the Parchment Incentive with the most accurate and up-to-date information, so please take a moment and ensure you've familiarized yourselves with this information! One of the most important additions is that we are now allowing chat threads in the Exhibition of Interdisciplinary Artistry! Please review our forum rules for guidelines on what will be allowed in chat threads before jumping in. //fixed typo - Yasti

[color=white]Edited by Yasti