Mixed Blood
Graduated

1st year Wizard
Age: 82
Posts: 169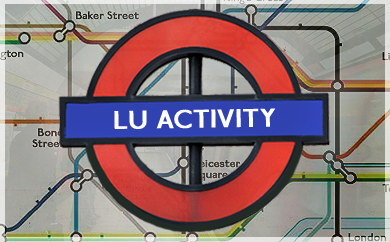 For February's Activity, we would like you to choose appropriate prizes for the following Valentine's Day raffle. You must specify 1st, 2nd, and 3rd place prizes, and they must be labeled as such.
---
Welcome to the
HERMIONE GRANGER LOVES VIKTOR KRUM Raffle!
This is a Valentine's raffle dedicated to my favorite Harry Potter pairings. It lasts from February 14 at midnight HEX time to March 30 in Diagon Alley!


xoxoxo
Harry <3 Ginny
xoxoxo


Tickets cost 100 Galleons each. The ticket items are just the Sweethearts and nougats, nothing else I'm selling counts as a ticket. Here are the ticket prices for bundles


100 G = 1 ticket
1000 G = 5 tickets
5000 G = 10 tickets
10,000 G = 50 tickets


I'm not doing item trades for this raffle, sorry

xoxoxo
Tonks <3 Lupin
xoxoxo
PRIZES
This is a no release raffle so all prizes are available from the start and there are no tiers to unlock. One of the prizes is a

Silver Charm Bracelet!!!


There are three more prizes! But there is a twist: they are secrets!!


(Be excited, they're good prizes I promise)


xoxoxo
Pansy <3 Draco
xoxoxo


FREE TICKETS
Everyone loves free tickets!!


RB:
"Did you know HERMIONE GRANGER LOVES VIKTOR KRUM? Join the raffle today!" Every Friday that you post you're wearing the RB, you'll get a free ticket!

Tag:
Whenever you tag someone you will get a free ticket (even if they don't buy any tickets, don't worry)

Club:
If you're in my club The Cool Awesome People Club you get fifty free tickets! Yeah!!


xoxoxo
McGonagall <3 Snape
xoxoxo


After the raffle is over and winners are announced, you'll only have one week to post a tradelink for your prize so you'll want to be quick!


THANK YOU
and
HAVE FUN!

---
RULES
-Submitting a 100% complete entry will enter you into a drawing for one bonus ticket towards the USF Quarterly Raffle. There will be three randomized winners.
-Please post your answers here by February 29, 11:59pm HEX time.
-Please owl Jen with any questions.


[color=white]Edited by coffeeaddiction91
Replies to this thread will not be displayed.