Mixed Blood
Graduated

1st year Wizard
Age: 82
Posts: 169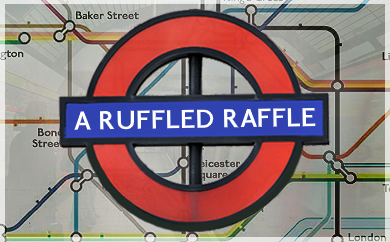 It seems someone is very enthusastic about hosting a raffle...but unfortunately did not read the rules first!


TASK

For this contest, we are presenting you with the first post of a raffle. Your job is to identify and correct at least seven things about it that are breaking the Raffle & Contest Rules, though there are more!

Please list what is wrong along with why. For example:
- The raffle is only open to Gryffindors. It should be open to everyone.


RULES

+ All HEX Terms apply.
+ Cheating is not allowed. All work must be your own.
+ One entry per person.
+ Everyone who identifies a minimum of seven incorrect things will be entered into the drawing for this contest's prizes. Feel free to list as many things wrong as you can find.
+ Everyone who submits an entry showing effort will receive one ticket to the USF Quarterly Raffle.
+ Entries must be posted in this thread by February 29th, 11:59pm HEX time.
+ Winners will be chosen via randomizer.
+ Please owl any questions to Samuel.


PRIZES

1.

Wedding Invitation + 4 Quarterly Raffle bonus tickets
2.

Jade Charm Box + 2 Quarterly Raffle bonus tickets
3.

Lace Coaster from Madam Puddifoot's + 1 Quarterly Raffle bonus ticket
---
Welcome to the
HERMIONE GRANGER LOVES VIKTOR KRUM Raffle!
This is a Valentine's raffle dedicated to my favorite Harry Potter pairings. It lasts from February 14 at midnight HEX time to March 30 in Diagon Alley!


xoxoxo
Harry <3 Ginny
xoxoxo


Tickets cost 100 Galleons each. The ticket items are just the Sweethearts and nougats, nothing else I'm selling counts as a ticket. Here are the ticket prices for bundles


100 G = 1 ticket
1000 G = 5 tickets
5000 G = 10 tickets
10,000 G = 50 tickets


I'm not doing item trades for this raffle, sorry

xoxoxo
Tonks <3 Lupin
xoxoxo
PRIZES
This is a no release raffle so all prizes are available from the start and there are no tiers to unlock. One of the prizes is a

Silver Charm Bracelet!!!


There are many other prizes too! But there is a twist: they are secrets!!


(Be excited, they're good prizes I promise)


xoxoxo
Pansy <3 Draco
xoxoxo


FREE TICKETS
Everyone loves free tickets!!


RB:
"Did you know HERMIONE GRANGER LOVES VIKTOR KRUM? Join the raffle today!" Every Friday that you post you're wearing the RB, you'll get a free ticket!

Tag:
Whenever you tag someone you will get a free ticket (even if they don't buy any tickets, don't worry)

Club:
If you're in my club The Cool Awesome People Club you get fifty free tickets! Yeah!!


xoxoxo
McGonagall <3 Snape
xoxoxo


After the raffle is over and winners are announced, you'll only have one week to post a tradelink for your prize so you'll want to be quick!


THANK YOU
and
HAVE FUN!

Replies to this thread will not be displayed.