Mixed Blood
Graduated

1st year Wizard
Age: 82
Posts: 163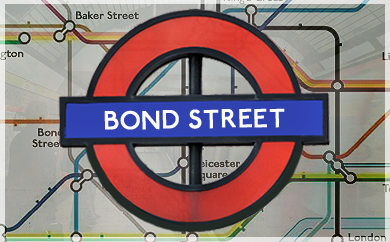 Welcome to Bond Street! Only a short walk away is the majestic Wigmore Hall, home to amazing concerts and events. But of course, to be admitted inside, you will need to buy
Tickets
. And this is what this activity will be about! You will learn all about the raffle rules pertaining to tickets and will hopefully be able to enjoy the concert hosting your own raffle more afterwards.
T A S K
Your task, should you choose to accept it, is to decide for each statement whether it is true or false (the Raffle & Contest Rules and Guidelines might help you here):
1.
True / False :: You may sell other items than tickets in your store while hosting a raffle, as long as you declare clearly which items are tickets.
2.
True / False :: You should always state whether there will be BOGOs or not.
3.
True / False :: All tickets have to be sold 30 days after the start of the raffle.
4.
True / False :: You are allowed to change ticket prices during the raffle.
5.
True / False :: The following ticket pricing would be acceptable according to Shopping Forum raffle rules:
Quote:
1 ticket - 100 G
10 tickets - 900 G
100 tickets - 8000 G
R U L E S
- Post your answers in this hidden replies thread by August 31st at 11:59 PM HEX time.
- Please note that participation in this activity will only offer a chance at three (3) bonus ticket for the Shopping Forums Quarterly Raffle. There are no additional prizes.
- All 100% correct entries will be entered into a drawing for three (3) bonus ticket toward the Shopping Forums Quarterly Raffle.
- Cheating will not be tolerated. All HEX terms apply.
- If you have any questions, don't hesitate to ask Samuel.


[color=white]Edited by Samuel
Replies to this thread will not be displayed.