Staff Member
Graphic Designer
Staff Member - Graphic Designer
Pureblood
Ravenclaw

Pretty Evil
Graduated Wizard
Age: 25
Posts: 33,181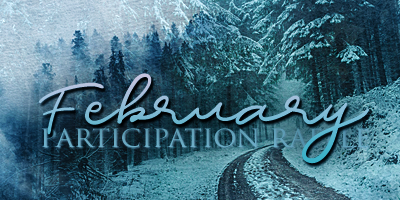 Sometimes, things don't go as planned. In this Roleplay of the Month, you'll have to survive in a cabin in the woods - in the middle of a cold winter! Can you free yourself from
Cabin Fever
?

The RP Freestyle will have you solving another mystery: being transported four years into the future at the end of the day. It's up to you to figure out why. Can you solve the question of
Leapfrog Day
?

If you're not looking for roleplaying, take a relaxing dive into the kitchen in
Best Bites
, the Lounge Contest. For this one, you'll have to create a special recipe to celebrate that wintery feeling. Whether a beverage, dessert, or main course, your dish should get us excited for the cold months!
PRIZES

Everlasting Ink


McGonagall's Winter Bonnet


Shell Cottage Playset


Snow In A Jar


50,000 G


35,000 G


35,000 G


30,000 G
If you have any questions, please post them in this thread or contact one of the RPC Moderators listed at the top of the RPC Forums.
NOTE:
Given how rare the prize is, users will not be eligible to win the Everlasting Ink more than once in a calendar year. Should a user who has already won the Everlasting Ink be randomized for that prize, we will re-randomize all of the prize winners to ensure our results are as fair as possible.
Pureblood
Slytherin
Join Obscurus Retreat! 🐍//Fantastic Beasts Raffle in LU!//Criminal Affairs Raffle in LU!
1st year Witch
Age: 22
Posts: 1,964
Oooohhh, that ink is sooooo niiiiccceee! Will try all three this time around!