Junior Staff
Lion's League
Junior Staff - Lion's League
Muggle Born
Gryffindor

Every donor is a life saver. Speak up, save lives #OrganDonation #BloodDonation
6th year Witch
Age: 30
Posts: 29,974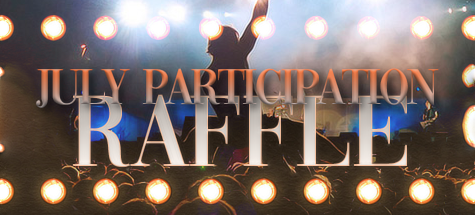 "I'm your biggest fan, I'll follow you until you love me, papa paparazzi."
― Lady Gaga
A flash of light to blind you, a camera shoved at your face, catching you when you don't look your best, and a microphone ready and waiting to amplify every single word you utter. The life of a celebrity is definitely no dawdle, but what happens when they decide to interact with the paparazzi instead of hide? Join us in this month's Roleplay of the Month, Paparrazi on the Prowl, as we explore what happens when celebrity and paparrazi meet.

If you're in need of something sweeter, would jam do? Who would have thought the delightful spread would be causing such a stir this month. Cameras are flashing, interviews need to be done, and jam needs to be sampled time and time again. Come join us in our Freestyle, A Dose of Fame, and see if celebrity life really is something to write home about.

If you still crave that little bit more, then we cordially invite you to dine with our celebs. Unfortunately, they have been so busy trying to hone their careers and meet deadlines that they failed to check the seating plan. Join us in Charting Celebrities and see if you can devise a seating chart to ensure there is no drama or gossip for tomorrow's headlines.

Participation in any of these events will earn you tickets and a chance at these infamous prizes!
PRIZES:

Everlasting Ink


Lockhart's Signature


Crookshanks' Autograph


Kelis - Milkshake Single


50,000g


35,000g


35,000g


30,000g


1,000 HP


1,000 HP


1,000 HP

If you have any questions, then please post them in this thread or contact one of the RPC Moderators listed at the top of the RPC Forum.
Note: Given how rare the prize is, users will not be eligible to win the Everlasting Ink more than once in a calendar year. Should a user who has already won the Everlasting Ink be randomized for that prize, we will re-randomize all of the prize winners to ensure our results are as fair as possible.