Staff Member
RP Factor 2016
Staff Member - RP Factor 2016
Mixed Blood
Ravenclaw

"My skin has turned to porcelain, to ivory, to steel." -George R. R. Martin
4th year Wizard
Age: 27
Posts: 23,223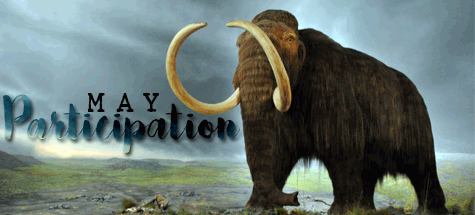 "There's something about dinosaurs that should be very humbling to human beings." - Colin Trevorrow
Things have gone positively prehistoric in the RPC this month! What happens when ancient creatures face a devastating natural disaster and have to ask themselves one very important question: Is This the End? Come show us in May's Roleplay of the Month!

Prefer something a bit more modern? Then head on over to this month's RP Freestyle, When Disaster Strikes, and tell us what happens to your character when confronted by one of Mother Nature's angriest moods.

Things a bit too hazardous for your liking? Perhaps you'll find May's Lounge contest, Enigmatic Extinctions, more appealing, in which you'll be tasked with solving a few puzzles about the various theories put forth to explain the dinosaurs' extinction.

Participation in any of these events will earn you tickets and a chance at this month's fierce prizes!
PRIZES:

Everlasting Ink


Troll Club


Animal Model - Giant Squid


Diricawl Plushie


50,000g


35,000g


35,000g


30,000g


1,000 HP


1,000 HP


1,000 HP

If you have any questions, then please post them in this thread or contact one of the RPC Moderators listed at the top of the RPC Forum.
Note: Given how rare the prize is, users will not be eligible to win the Everlasting Ink more than once in a calendar year. Should a user who has already won the Everlasting Ink be randomized for that prize, we will re-randomize all of the prize winners to ensure our results are as fair as possible.