Magical Archivist
Quidditch Captain
Nine-tailed fox
Fairy princess
Queen of hearts
Magical Archivist - Quidditch Captain - Nine-tailed fox - Fairy princess - Queen of hearts
Earp Heir
Hufflepuff

Using a trans person's correct pronouns is suicide prevention
3rd year Witch
Age: 25
Posts: 58,949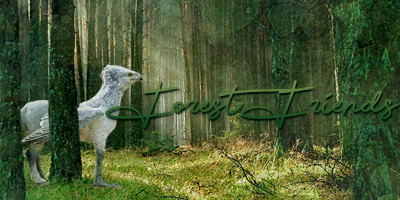 They walked for what seemed like at least half an hour, their robes snagging on low-slung branches and brambles. After a while, they noticed that the ground seemed to be sloping downwards, though the trees were as thick as ever.
- Harry Potter and the Chamber of Secrets, Chapter 15
TASK
The Forbidden Forest remains a place of mystery and thrill even after seven books: its dark depths practically unexplored by Harry and his friends. What creatures must roam those wild reaches? What horrors prey on the unsuspecting, who wander too far from the light?

Of course, among all the creepy and the crawly, there must be much friendlier critters. What do the acromantula usually feed on, after all, to have reproduced so well? On what do werewolves snack? Thestrals, whose appetites are known to be bloody, must still eat when Luna is busy. Solve this sudoku full of the more harmless denizens of the Forest.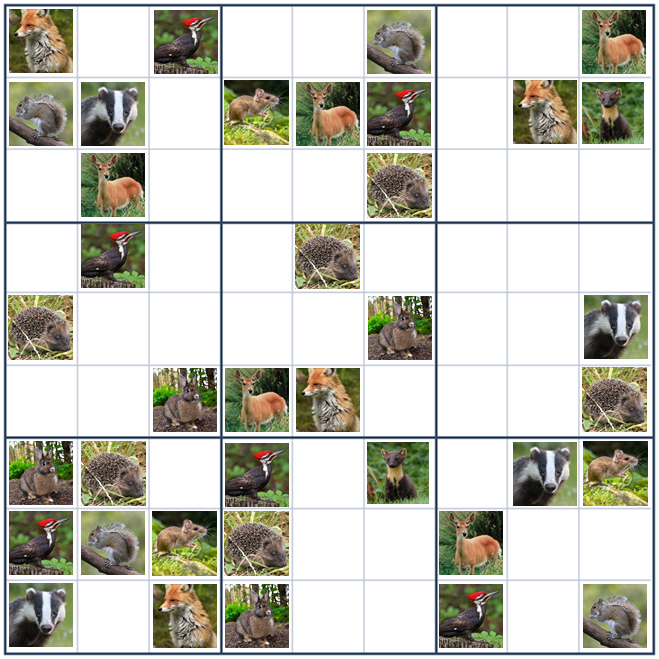 Click for larger image
RULES
- This is a logic contest. You may replace the images with numbers if it is easier for you to solve.
- Prizes will be randomized from all 100% correct entries.
- Cheating will not be tolerated and will result in disqualification.
- Any questions can be owled to Tati.
- Entries must be submitted in this thread by 11:59pm on March 31st to be eligible.
- All HEX terms apply.
PRIZES
First:

50,000 G + 500 HP
Second:

25,000 G + 250 HP
Third:

10,000 G + 250 HP
Participation in this contest will count toward April's Book of Records
Edited by Faithful Puppy
Replies to this thread will not be displayed.