Muggle Born
Ravenclaw

Find HEX on Facebook, Twitter, Instagram, Tumblr, and Pinterest!
1st year Witch
Age: 33
Posts: 206
Tumblr is a microblogging and social networking service that allows its members to post multimedia content. The website was founded by David Karp in 2007. It had undergone a few ownership transfers (including with Yahoo! Inc. and Verizon) until it was sold to Automattic in 2019 for less than $3 million, a far cry from Yahoo! Inc.'s billion-dollar purchase six years prior.

A great amount of users of Tumblr are millenials or those under the age of 25. As of July last year, Tumblr hosts more than 472 million blogs, but less than 400 million monthly visitors (a significant decline from its earlier years). Contents posted and shared on Tumblr are no stranger from issues and criticism from its users and viewers. Throughout the years, the site took steps to address these issues, such as putting up bans for certain contents and installing a "Safe Mode" (which filters sensitive content and blogs) that is automatically turned on for all users. However, there are some that may sill persist today. Nevertheless, patrons continue to use the website, and data collected mid-2019 shows that Tumblr has over 21 million new posts each day.

---
HEXRPG On Tumblr
HEX's Tumblr address is
officialhexrpg.tumblr.com
. You can access our Tumblr account from the site by clicking the semi-transparent Tumblr icon (

) on the top right side of the homepage just under the 'Members Online' count. If you're on mobile, click the icon on the top left of your screen, and you should find the same Tumblr icon along with the other platform icons.

But what kind of content can we expect to see from the site's Tumblr account? Being a multimedia short-form blog, this platform offers a lot of possibilities. Tumblr is mostly graphics- and text-based, and that's the bulk of our content on the site. We post aesthetics inspired by Harry Potter and/or HEX made by our social media content creators, and you may also encounter occasional entries submitted by our users! If there are new events on the site, we will let you know, too. There's definitely a lot to look forward to.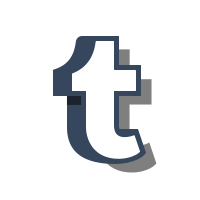 Creating an Account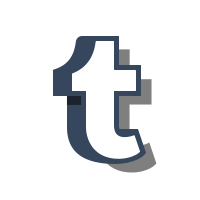 Basic Navigation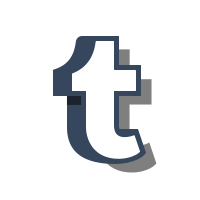 FAQ
---
Don't forget that by interacting with HEXRPG's official platforms, you can enter our
Social Media monthly raffle
and get a chance to win one of our amazing prizes! Additionally, you can be hailed as our next
Social Butterfly
!

If you created or have an account on any of the platforms featured on Platform Tutorials, please take the time to fill up
THIS FORM
to help us keep track of our users. We assure you that your information will remain strictly confidential and be used only to help our team match users on HEX with their social media accounts.


[color=white]Edited by Athenniene Cromwell
Junior Staff
Junior Staff
Muggle Born
Ravenclaw
...
4th year Witch
Age: 24
Posts: 16,645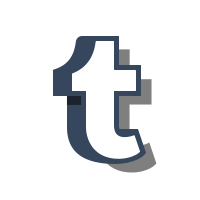 Signing Up
1. Open the website
www.tumblr.com
on your browser or download the Tumblr app for free on App Store or Play Store. For ease of our tutorial, click
to go directly to the Sign Up page. Click 'Get Started'.
2.You will see three fill-up boxes - one for email, one for password, and one for the username. Fill these fields with the required information. The username box will suggest available usernames for you, but you can create your own.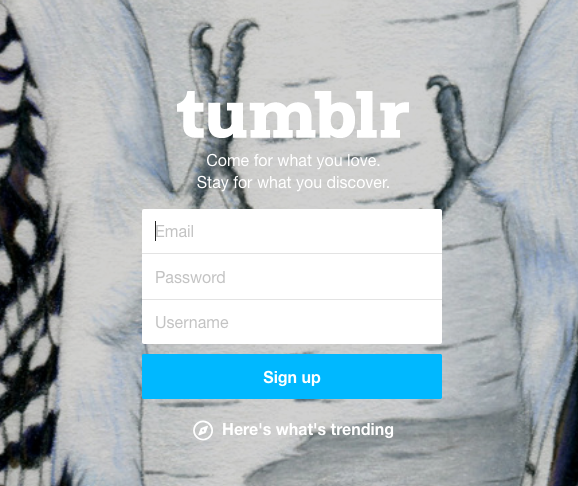 Once you have the fields filled up, click the Sign Up button.
3.The next window will ask you for your age. It will also have that checkbox for the Terms of Service of the site. Make sure that you know what you're signing up to!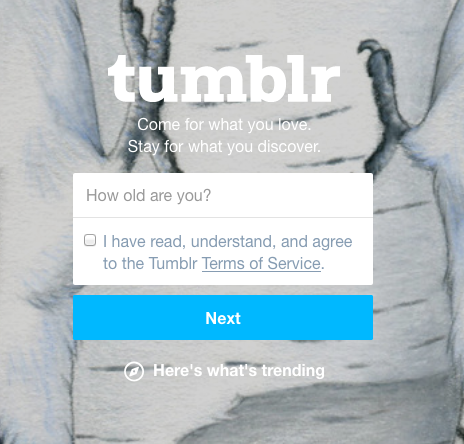 4.Tumblr will start to get to know you after the initial registration process. It will show up a page where you will be asked to select a few topics or images that may reflect your interests. You can choose to Skip this for now.
4.And welcome to your Dashboard! This is Tumblr's main page. It may look super confusing, but we will give you the basics in a while. For now, let's verify your account. Head to your email and click the link that Tumblr sent you.

And that's it! Welcome to Tumblr! The next sections will explain how you can update the information on you profile and how to make posts. Stay tuned!