News
The Atrium
Posted by MariaAna on March 18, 2019 - 6:26 am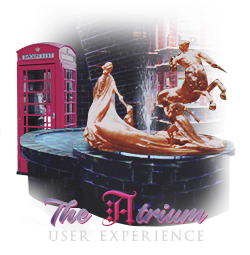 The Atrium finally managed to get rid of those pesky leprechauns, and bring some new activities.
We can't wait to hear what you have to think in our two newest polls, and we've got a new participation raffle and HEXperience trivia to tickle your taste buds! Run on over to the Fountain of Magical Brethren to chat up two members of site staff and ask them all your questions! This month you can even win badges for these questions! The Ministry decided to pay tribute to the Ides of March, and the Muggle writer, Shakespeare. Pick your Shakespearean task in this month's contest:
The Ides of March
.
In addition to our
Errors and Glitches
thread and suggestion threads, be sure to check out our
Known Bugs
thread, the
Broken Coding and Formatting
thread, and our
Homepage Polls: Let's Talk About That!
thread!
We hope to see you around The Atrium soon!
Caretaker Concoctions - March
Posted by Zimmy on March 17, 2019 - 7:58 pm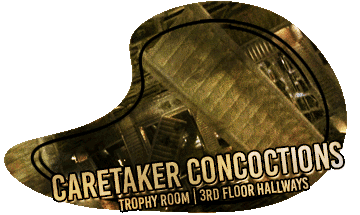 With their O.W.L.s on the horizon, several students have formed a study group and agreed to meet up in the Trophy Room to practice transfiguration. Unfortunately, things don't quite go as planned... Help the Caretakers put things back in order and learn an important lesson in
Transfiguration Troubles!
!
PRIZES




McGonagall's Wand || Transfigured Rabbit-Frog Hybrid || Trick Wand - Purple

Be sure to watch the
Student Hangout's Watch Thread
and our
Student Corkboard
for regular updates on the happenings inside the walls of Hogwarts.
Daily Prophet :: March Edition
Posted by Cait on March 16, 2019 - 10:03 am
March is a very special month as it has been declared Women's History Month. Not only does it highlight the contributions women had to events in history, it also showcases their contributions to contemporary society. Follow us in
March's issue
as we take a look at what witches have contributed to our own history.
Did you miss an edition, or want to re-read your favorite articles? Check out our
Official Archives
to get your hands on all of the Daily Prophet's former issues.
If you have any concerns regarding the Daily Prophet, please contact
Breanna
or
Janelle
. You may also get in touch with
Cody
,
Karli
or
Steph
from Publications Management.
Let the hunt begin!
Posted by HEX Staff on March 15, 2019 - 9:45 pm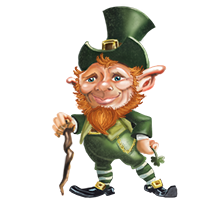 Spring is in the air and the flowers are in full bloom. But what is that sneaking around over there in the tall grass? Can it be a Leprechaun? It might be a wise idea to try to catch him. But be quick, no telling what kind of treasures he could give you, IF you do manage to catch him.
Come join us, and the Leprechaun, for some St. Patrick's Day fun. The REs are falling, the four-leaf clovers seem to be promising a great deal of luck, and the old prank items "Auld Sod" and the "Shillelagh Stick" are making a come-back!
Shopping Forums Update
Posted by Nicole Phelps on March 13, 2019 - 12:16 pm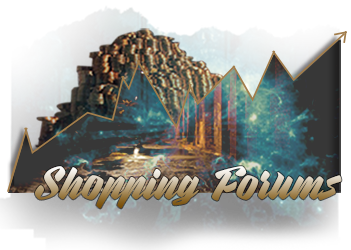 It's March, which means new and exciting activities for you to join in on in the Shopping Forums! With House Points and prizes galore, what will you explore first?
Chatting in Knockturn Alley bestows a special gift to one lucky user. Think you have what it takes to be the Death Eater of the month? Then head
here
for your shot at all the glory and a special action rare.
All of our monthly contests will earn you a ticket for the
Quarterly Raffle
, and you will not want to miss out on all we have in store. And don't forget to put
Babbling Over Butterbeer
on watch for a chance at an extra ticket when the new prompt goes live on March 15th.
And now for this month's contests:
Brewing the Best Butterbeer | McGonagalls March Madness
Hiding in Hogsmeade | Winging It
Social Media is Hiring!
Posted by little fox on March 12, 2019 - 12:46 am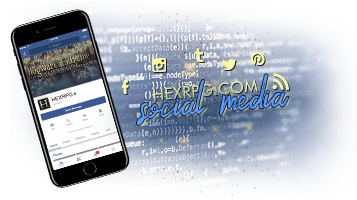 Do you have an interest in Social Media platforms? Do you have fun ideas for a HEX forum? The Social Media team may be the place for you! We are looking to hire individuals as Forum Moderators and Content Creators! To fill out an application head on over
here
and check out the buzzing details! Applications are due by 11:59 PM March 26th. We hope to see you there!
From the Grounds
Posted by Kljy on March 11, 2019 - 5:40 am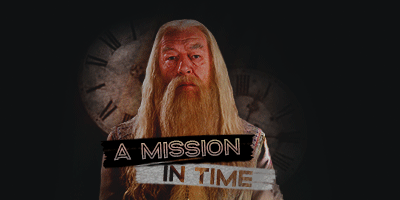 Oh no! It seems disaster has struck Platform 9 3/4 as students board the train to Hogwarts. The question is, what
is
the disaster? Why is it happening? Who's involved? That's up to you in this month's contest,
A Mission In Time.
All entries are due March 31st, 11:59 PM HEX time.
While you're at it, make sure to keep an eye on our
Watch Thread
to stay up to date with events like our
current bi-weekly chat
and
roleplay and roleplayer of the month.
New Issue of The Quibbler!
Posted by Zoe on March 10, 2019 - 5:21 am
Dearest readers, I'm very sorry, but this month, The Quibbler is... well, it's trash. Trash-themed, that is! I know it seems surprising, but there are some very important matters at hand concerning trash that need our attention and we want you, our loyal readers, to know about them! Before you scoff too hard, pick up the
March issue
of The Quibbler, toss that candy bar wrapper over your shoulder, and settle into a soft chair. Prepare to be enlightened.
If you have any questions, concerns, or comments about The Quibbler, please either visit
The Newsstand
or send an owl to
Zoe
.
Teaching Center Updates
Posted by Cait on March 9, 2019 - 4:09 am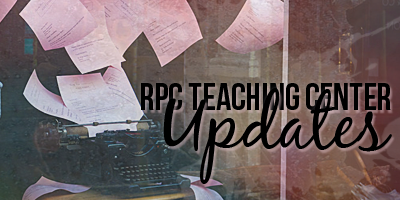 March over to the Teaching Center and congratulate our
Student of the Month
. While there, practice leaving feedback on roleplays in this month's 101 series on
Providing Feedback
.
Interested in getting into roleplaying but don't know where to start? Check out our Beginners Roleplay
Companion Creatures
! Do you ever feel like you need help with giving your roleplay something to respond to? We've got you covered in
Hope to Hear From You Soon
. Hurry though, this ends on the 14th. As a reminder, all activities provide House Points.
Finally, if you're interested in working one-on-one to improve your roleplaying skills, be sure to check out our mentor program! Head on over
here
to learn more about the program and sign up for a mentor. If interested in helping others improve their skills, mentor apps are always open; additionally, moderator applications close at midnight on March 9.
Mentor Application | Moderator Application
Publications Management - March Update
Posted by duckie on March 7, 2019 - 8:30 am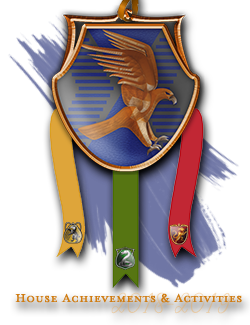 March is upon us, and that means new and exciting activities are creeping into
The Newsstand
. For starters, the Quibbler paid homage to the typically-wet - and cold - month of February by diving into the topic of water! Come share your thoughts on water-related memories, activities, and locations with our
discussion on water
.
Do you know any radiant Ravenclaws? Do you happen to be one? Then February's Daily Prophet issue might be up your alley! Join us in the Newsstand for a
discussion on Ravenclaw
- its members, its features, and its founder are all up for examination. Or maybe you are interested in
yearbook contest
.
And starting this month, the Newsstand is introducing a new weekly
avatar incentive
. Participation in any and all of the events this month could earn you not only some House Points or other shiny prizes, but also tickets to the
Newsstand Quarterly Raffle
!

FOR MORE NEWS, CLICK HERE FOR THE NEWS ARCHIVE