Site News
New Issue of The Quibbler!
Posted by Zoe on December 10, 2018 - 10:35 pm
Feeling down and need a pick-me-up? How about a Pepper-Up Potion? Wanting to get revenge on an annoying classmate? Hiccoughing Solution has you covered! Not able to sleep well? Try a dose of Dreamless Sleep Potion and you'll be out like a light! Whatever potion it is that you prefer, you can't deny that they're a necessity in our world and that, my dear readers, is why the newest issue of The Quibbler is all about potions! Go grab an elixir to help you focus and dive right into the
December issue here
!
Once you're done reading the newest articles, be sure you stop by the
writer application thread
to find out how YOU can join our quirky, strange, and sometimes-flammable team!
If you have any questions, concerns, or comments about The Quibbler, please either visit
The Newsstand
or send an owl to
Zoe
.
What Staff is This?
Posted by HEX Staff on December 10, 2018 - 12:00 am

"Ho ho ho! Feed me cookies!" Wait, that's not quite the right quote, is it? It's certainly accurate, though, as Santa will be looking for your milk and cookies again this year! Milk and cookies will be falling as REs sitewide, and if you catch one you can choose to give them to Santa so he can give his expert opinion on the quality of your cookies. He'll reward you with a few galleons if he's impressed!
Need something to do while you're searching for cookies? The HEX staff is wondering just how well you know your gmods and juniors and staff (oh my!). To find out, we've changed up the traditional staff tasks from years' past and are inviting all of you to play a daily game of Guess Who! A new set of clues will be posted each day in the HEXmas forum, and you'll need to guess who is who in order to earn a lottery ticket. Good luck!

MG&S is Hiring Referees!
Posted by dagaz on December 9, 2018 - 11:35 pm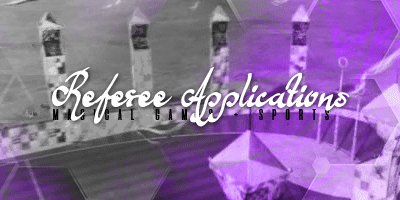 Is following Quidditch just your absolute favorite thing to do? Do you enjoy being helpful, and giving feedback on others' creative work(s)? If so, my referee team is in need of a few new, warm bodies, and you just might fit the bill. If you're interested, our
referee applications
are open!

HINT Forums :: December
Posted by Kasey on December 8, 2018 - 5:59 pm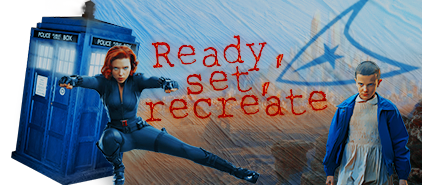 Ever dream about recreating your favorite fandom? Creating the logo, writing the story that's used on the big screen, or designing the book cover for the newest edition? Now's your chance! Come show us what you think your favorite fandom should look like in this month's House Point contest,
Ready, Set, Recreate!
There are total of 10,500 House Points to earn, as well as these fandom-tastic prizes:



Publications Management - December Updates
Posted by CrimsonAshDragon on December 7, 2018 - 5:07 pm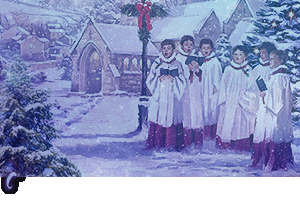 We have another exciting line-up for you this month here at
The Newsstand
. You've heard of Celestina Warbeck, the Singing Sorceress; well, she needs your help! With the lead up to Christmas coming in quick, Celestina's deadline for her Christmas album is fast approaching. Give this month's
Newsstand contest
a bash, and you might even find yourself with some amazing Celestina Warbeck merchandise!
November's edition of The Daily Prophet took us deep into the world of agriculture. If you want to talk about all things vegetables, crops, and pumpkins, then come check out this month's
Daily Prophet discussion
.
If agriculture isn't your thing, the Quibbler had a parade-themed November edition. If food, candy, and marching bands are what floats your float, then come check out this month's
Quibbler discussion
.
As always, participating in our contest and discussions can not only earn you House Points and prizes, but also tickets for the
Newsstand Quarterly raffle
.

RPC December Update
Posted by Cait on December 6, 2018 - 10:53 pm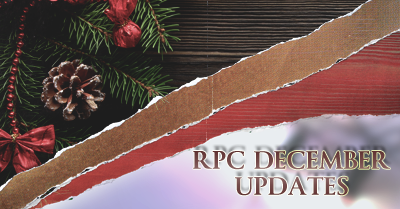 Come celebrate the winter festivities with the RPC. December's Roleplay of the Month,
Playtime
takes you into a toy store where surprises await. If you aren't in the mood for the holidays, then the RP Freestyle,
Not a Merry Christmas
might be for you. Looking for something other than roleplays? We've got you covered! Come enjoy a puzzle in
Home Sweet Home
. Interested in seeing the presents we have in store for you this month? Check out the
Participation Raffle
to see what you can win.
A&G December Update
Posted by Ariental on December 5, 2018 - 8:46 pm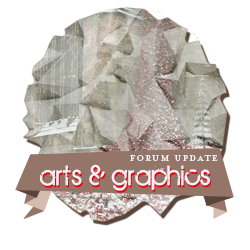 "History is a cyclic poem written by time upon the memories of man" - Percy Bysshe Shelley
December is the unofficial month of reflection. This month, the
Arts & Graphics Forum
welcomes you to join us in exploring history! Become the author of a wizarding textbook in this month's Graphics Challenge. If writing is more your speed, stop by our Writing Challenge to retell the events of the Second Wizarding War from the point of view of an unlikely narrator. We also have our
Weekly Prompts
to give you those additional sparks of inspiration throughout the month!
If you haven't already, be sure to stop by our
Blotting the Parchment Incentive Program
to learn about the different ways to earn ink spots for a chance to snag yourself our exclusive Enchanted Paintbrush!

We are accepting applications for A&G Mentors. These applications are now ongoing! You can find more information
here
if you are interested.
1st Place:

The Potter's Memorial Sign OR

Albus Dumbledore Remembered Article + 3,000 House Points
2nd Place:

50,000 Galleons + 2,000 House Points
3rd Place:

25,000 Galleons + 1,000 House Points

Graphics Challenge || Writing Challenge || Weekly Prompts || Artwork of the Month


Social Media Monthly Update
Posted by Maia on December 4, 2018 - 7:25 am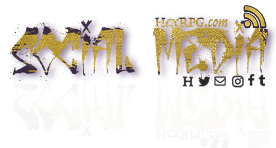 December is here and the Social Media forum is stocked with chats, trivia, and more!
A new Social Butterfly has been chosen! Head over to
this thread
to find out who it is! Interested in earning this title? Check out the details
here
!
Get your #hashtag on with this month's
Quarterly Challenge
!
Ever spend time surfing the web and come across an awesome giveaway? Do you participate in them? How do you feel about how they are ran? What sort of things do you look for? Discuss these things and more in the latest
bi-weekly chat
!
Lastly, December brings
Bi-monthly Trivia
back for another set!! Don't forget to check that out!



HEXmas 2018
Posted by HEX Staff on December 3, 2018 - 4:56 pm

'Tis the season to be jolly! And HEX is starting to celebrate the season. Santa has come to Daily Money again, so you'll have to see if you get lucky and catch some higher offers than usual. Careful, though. Santa has a bit of a sense of humor and might offer you less than usual too! Need some extra spending money to help with all that HEXmas shopping? Then you'll be pleased to know that we've got poinsettias waiting for you! Tending these lovely holiday plants can earn you some equally lovely profit. We've also got the Christmas Lottery back again, so be sure to be active around the site to earn tickets.
Be sure to keep watching the homepage to see what other things the holidays will have in store and join us in the
HEXmas forum
to chat and have fun with your fellow HEXians. Also be sure to check out the
guide thread
and to keep the
watch thread
on watch.
Magical Archives December Update
Posted by vievelynn on December 2, 2018 - 12:04 am

To wrap up the year, we at the Magical Archives welcome everyone to delve into the House of Ravenclaw with us for the final month of
Celebrating the Crest
.
Keep an eye out on the
Watch Thread
so that you don't miss a single enigma we have coming your way. The
Table of Contents
will also provide a cohesive list of all eligible happenings in the Archives. Participate in the Magical Archives today for your chance to win the exclusive
Book of Records
!
Your wisdom and creativity we will test
During the celebrations of this month's crest

FOR MORE NEWS, CLICK HERE FOR THE NEWS ARCHIVE