News
Social Media December Update
Posted by little fox on December 4, 2019 - 11:23 pm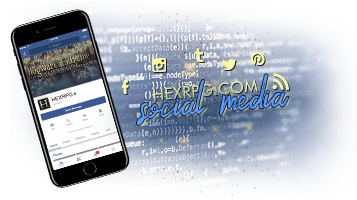 The holiday season is here in the #SocialMediaForum! We've got prizes, house points, and galleons ready for you to win!
HEXmas is here and the Social Media staffers are in need of your assistance! Sled on over to
12 Days of HEXmas
to see if you can sort out their gift list!
If you see Mama Philly fluttering about, congratulate them on being our latest Muse of the Month! We want to hear your thoughts on muggle technology in the Wizarding World? Discuss this and more in our December
Monthly Musings
!
December brings a new batch of monthly trivia questions! Scroll on over to
I Bet The Muggles Won't Know About This!
to test you knowledge on the Wizarding World!
Do you want a chance to win the fabulous Social Media exclusive item, House Points, or galleons? Visit our monthly raffle
Platform Ponderings
for all of the important details!
A new
Social Butterfly
is fluttering around HEX! Interested in earning this title and a snazzy new avatar? Check out the details
here
!
#SocialMediaofHEX #BeSocial





Arts & Graphics December Update
Posted by Julieexann on December 3, 2019 - 12:04 pm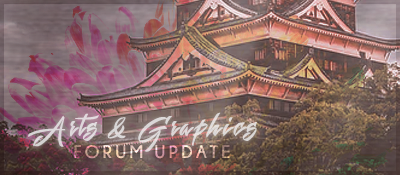 If you look around you, you might notice that you're standing in a sea of pale pink petals. What might those be? Why, cherry blossoms, of course! That's right. This month,
Arts & Graphics has been uprooted and taken to none other than Japan. If you're a
fan
of Japanese fans, then you should probably check out our Graphics Challenge. If poetry is more your style, you should hop on over to the Writing Challenge! Our Weekly Prompts are sure to get your creative juices flowing throughout this month as well, so be sure to look out for those.
Additionally, for those who aren't in the mood for art or writing, this month's discussion is all about Japanese culture, so this is your chance to learn more about the wonderful country and the people that live in it, or even share your knowledge with the rest of us!

Remember to check out our
Blotting the Parchment Incentive Program
for a chance to earn ink spots to win our exclusive Enchanted Paintbrush!
1st Place:

Rosmerta's Robe Charm OR

Lucky Cat Charm + 3,000 House Points
2nd Place:

50,000 Galleons + 2,000 House Points
3rd Place:

25,000 Galleons + 1,000 House Points

Graphics Challenge || Writing Challenge || Weekly Prompts || AotM || Discussion



SHOP 'TIL YOU DROP
Posted by HEX Staff on December 2, 2019 - 12:04 am


Cyber Monday is finally here!
Naut Fur You
,
Borgin and Burkes
and
Fred's Holiday Store
have all been stocked. The best part? No lines! So many dazzling goodies waiting to go home with you - you've only got
three days
, so hurry on in!
And if, after all that shopping, you find yourself a little short on coins,
Santa Daily Money
is back where you have the chance to collect higher amounts than at any other time of the year!
Magical Archives
Posted by acports16 on December 1, 2019 - 2:44 pm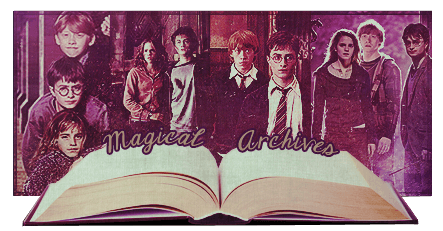 It's beginning to look a lot like...
Magical Archives?
Hmm... it doesn't fit the rhythm, but we guarantee this month you'll be walking in a contest wonderland with the
snow
stopping activities these forums put out. Come reminisce by the fire and weave tales of your favorite childhood stories in
Wintertales
. Or if you prefer a Christmas party, you won't want to miss the guests at
A Very Slughorn Party
.
But there's plenty more to see and do. Check out the
Table of Contents
to see everything the Archives forums have to offer. Participation in those might just bring you closer to winning the
Book of Records
.
Watch Thread || Table of Contents
December Store Sale
Posted by HEX Staff on November 29, 2019 - 1:43 pm
Jingle bells, jingle bells...
oh wait, those are Galleons! Hope you've saved up plenty for one of the most anticipated sales of the year! Cyber Monday is rapidly approaching, so keep your eyes peeled, you never know what deals you might stumble across!
Keep an eye on
this thread
for additional information when it's made available!

Junior Caretaker Applications
Posted by Sammy on November 22, 2019 - 9:58 am
With activity levels continuing to rise around HEX, the Caretaker Team are once again looking to hire new Junior Caretakers to help moderate the twenty-five forums spread out Inside the Castle. We are looking for ambitious team players, who are willing to put in the time and effort for HEX. Applications close on December 6th, at 11.59pm HEX time.
For more information on the position, and to find out how to apply, click here!

If you have any general questions, please owl Jenni, Mark or Sammy.


House Staff - Results!
Posted by Zoe on November 21, 2019 - 7:45 pm

And without further ado, the results from House staff elections! Please help us congratulate the winners of each House. We wish them the best of luck in the upcoming term and can't wait to see what they will do for their House!
GRYFFINDOR
House Staff:
Brit
,
CastleQuest
,
Cliodhna2
,
Jen0826
,
lazydaisy
, and
liligiastar
HUFFLEPUFF
Prefects:
alarica_baybee
,
Emma_McCall
,
Faithful Puppy
,
Lexi
,
luvzdeidara
, and
Miss Padfoot
RAVENCLAW
Head Students:
Alicat
and
Beccabear1992
Prefects:
Jinaia
,
Julialisa
,
Marvinater123
,
MsVera
The Atrium
Posted by MariaAna on November 18, 2019 - 8:54 am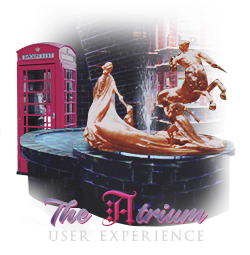 The Ministry is celebrating Thanksgiving! Find out how with some new activities!
We can't wait to hear what you have to think in our two newest polls, and we've got a new participation raffle and HEXperience trivia to tickle your taste buds! Run on over to the Fountain of Magical Brethren to chat up two members of site staff and ask them all your questions! Can you help the Ministry employees with their Thanksgiving celebrations? Assist them in this month's contest: '
Bring your Turkey to Work Day
'.
In addition to our
Errors and Glitches
thread, be sure to check out our
Known Bugs
thread, the
Broken Coding and Formatting
thread, and our
Homepage Polls: Let's Talk About That!
thread!
We hope to see you around The Atrium soon!
Daily Prophet:: November Edition
Posted by athenniene cromwell on November 17, 2019 - 1:24 am
So, you want to
taco
'bout food, huh? - Understandable considering that Thanksgiving and Yule are around the corner. Did you know that you can save Galleons while shopping for groceries? Want to trick your dinner guests into eating healthy without sacrificing the flavor of your dish? Be our guest because The Daily Prophet is serving a
cherry
delicious
November issue
! We have delicacies laced with poison, a new Wizarding cook-off, and even a scandal within the kitchens of the Ministry!
Muffin
is juicer than these articles! So, grab a copy now; you know you want a
pizza
this.
Interested in being featured on the Daily Prophet but missed our applications? Be our next
Guest Writer
and join us for an issue!
Did you miss an edition or want to re-read your favorite articles? Visit our
Official Archives
for all of the Daily Prophet's former issues.
If you have any concerns regarding the Daily Prophet, please contact
Janelle
,
Mark
, or
Thene
. You may also get in touch with
Cody
,
Mark
or
Steph
from Publications Management.
The Nightmare Before HEXmas
Posted by Edmundus on November 16, 2019 - 12:04 am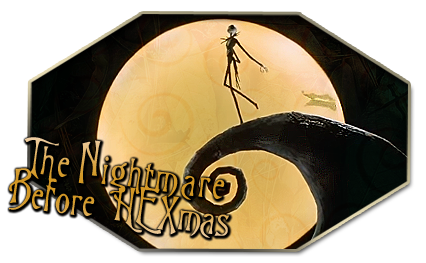 "Boys and girls of every age
Wouldn't you like to see something strange?
Come with us and you will see
This, our town of Halloween"


Residents of HEX, we invite you all to come get spooky with us as the United Shopping Forums hosts
The Nightmare Before HEXmas
.
Don't forget to pop over to the
Quarterly Raffle
, we've got prizes and House Points up for grabs! Start earning your tickets in the activities below!
Razzle Dazzle 1G Raffle | LU Activity | Holiday Drinks | The Whimsical Wyvern | Corn Maze Calamity
FOR MORE NEWS, CLICK HERE FOR THE NEWS ARCHIVE