News
Store Upgrades & Portkeys
Posted by HPfanextrm on June 28, 2022 - 12:00 am
Buying and selling more valuable items is about to get a little easier. Four new upgrades for your store are now available from your store's
edit page
. These upgrades will increase the max price of items you can stock in your store to 20,000,000 galleons.
The Department of Magical Transportation has also made special preparations today in coordination with the headmaster and welcomes your arrival in
3... 2… 1...
Summer Classes
Posted by Zoe on June 26, 2022 - 12:03 am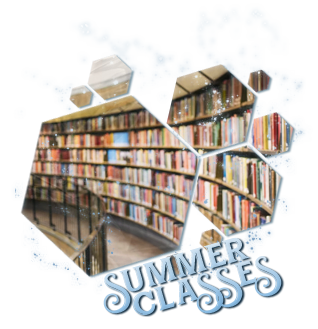 For some, summer break is a time to kick back, relax, and enjoy their favorite hobbies. For others, though... well, some of us would like to take a few extra courses and expand our knowledge. While we can't help out with those who want to broaden their underwater basket-weaving skills, we
can
bring you yet another round of summer classes.
To find out more, check out
this thread
!
Pride 2022
Posted by HEX Staff on June 24, 2022 - 12:00 am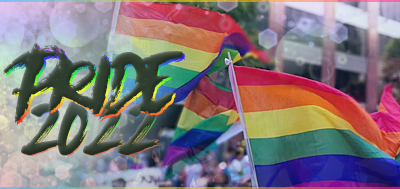 Welcome, everyone, to Pride 2022! Pride is a celebration of all the unique and beautiful individuals in the LGBTQ+ community. It is also a recognition of the history of the community and a push for further progress. HEX and D.O. have prepared this event to celebrate and acknowledge our LGBTQ+ members, their struggles, and their enormous impact on our community.
This year, we have changed things up. We are excited to welcome you to our
Pride 2022 forum
! We will be bringing back some of the activities we have hosted in past Pride events, as well as introducing new ones!

A Look at the Next Careers
Posted by HPfanextrm on June 21, 2022 - 12:00 am
We hope you're in good standing with the Department of Magical Transportation, because the Portkey Engineer is registered for arrival on June 28th. Today, we'll share what you can expect to see from its new actions and features.
Later this summer, the Shopkeeper career will also make its debut. While we're clearing the final hurdles, there may be another kind of
upgrade
in store.
Come take a look at what's coming next for Careers in the
Headmaster's Study
!
MoMA Is Hiring!
Posted by ragna lokisdottir on June 19, 2022 - 12:40 pm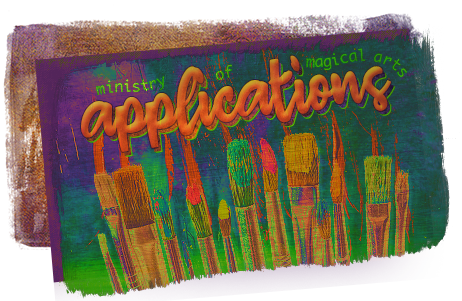 Do you enjoy splashing paint everywhere you can? What about getting ink all over your fingers from writing? Or maybe you always end up sticking yourself with a needle while you embroidery? Well, does the Ministry of Magical Arts have an opportunity for you! We're looking for some new moderators to join our paint-splattered team! If this has snagged your attention, then why don't you
check this out
for more information! We're excited to see you there!
Magical Archives is Hiring!
Posted by TheHarpy on June 18, 2022 - 7:17 am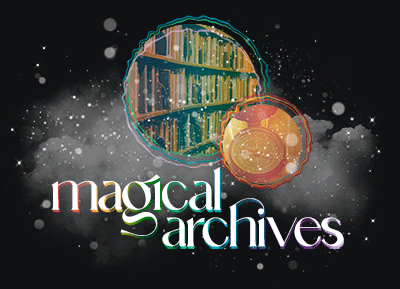 Magical Archives takes the precious and adventurous moments of the wonderful world of Harry Potter and brings them to life in the form of contests, activities, and discussions. Each forum has a moderator in charge of creating these magical moments and has the privilege of sharing them with you. See the magic. Experience the thrill. Feel the adventure. Relive all your favorite moments. Or better yet - join us.
Magical Archives is hiring and looking for creative, self-starters with a passion for creating contests and engaging with users. If this sounds like you, pop on over to drop off your application. Applications are rolling and may be accepted all year long.
Promotions
Posted by HEX Staff on June 13, 2022 - 3:01 pm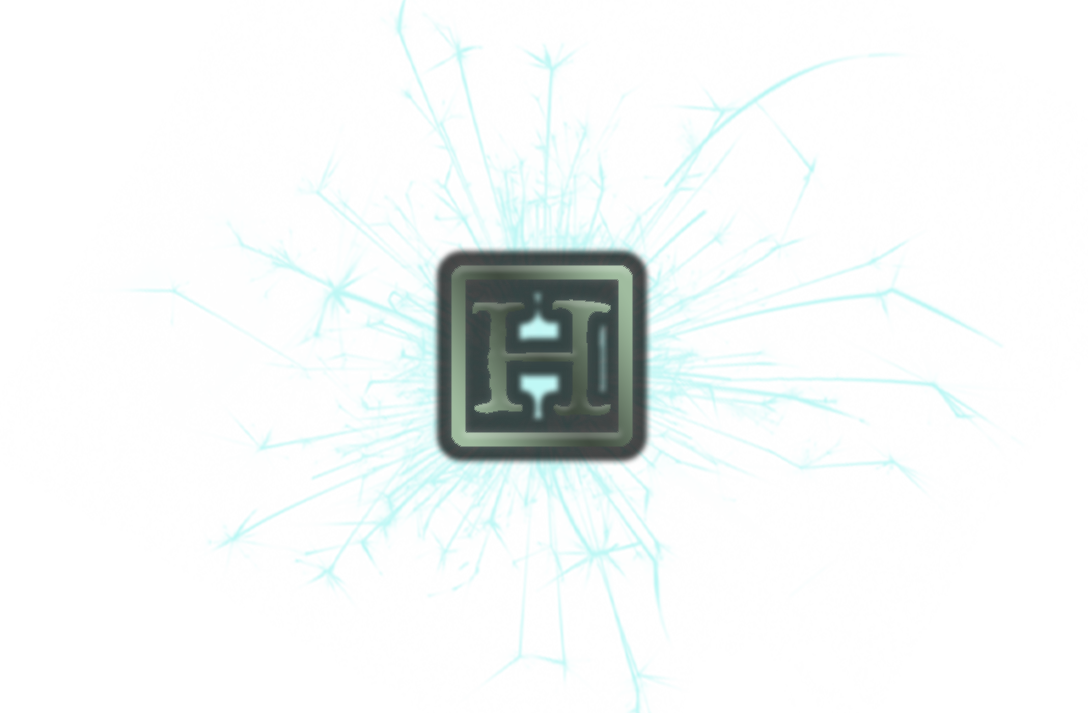 It takes the dedication of many volunteers to make this site run as smoothly as it does. Every so often, we reward the hard work and commitment of these moderators and members of site staff with promotions. Without further ado, here are our most recent promotions!
At this time, we are thrilled to announce that
Athenniene Cromwell
,
greenjelly
,
Ragna Lokisdottir
, and
TheHarpy
, have been promoted from Junior Staff to Staff Member.
Additionally,
Jordan
,
Kianna
,
Lauramarie
, and
Shen
have been promoted from Global Moderator to Junior Staff.
Finally, the following moderators have been promoted to Global Moderator:
Alicat
,
apriltiger23
,
Ashleigh
,
iris_spells
,
Lyn
,
Madam Hadders
,
RowenaObsidian
, and
Sara
.
Congratulations, everyone! We're excited for all of you and cannot wait to see what wonderful things you'll accomplish in your new positions!
Magical Education Is Hiring!
Posted by Zoe on June 11, 2022 - 7:54 pm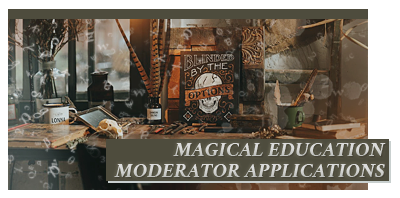 If you've ever taken a lesson on HEX, then you undoubtedly know that the Magical Education team exists. From making sure homework is graded, to providing new lessons each wave, and handling all of your questions, this team is here to ensure that you have the best possible experience with your magical education that you can!
With that said, it's no secret that the Magical Education team is a rather large one. As such, we've decided to once again hold applications in search of some new members for our moderator team. Interested? Head to
this thread
to read more information - and find the application! Don't take too long to decide though! The application deadline is June 25th at 11:59 PM HEX time.
Clicker Trickster
Posted by Jordan on June 1, 2022 - 9:11 pm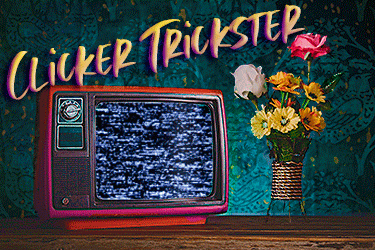 It's Saturday evening, you've got a freshly popped bag of popcorn, and are snuggled under the blankets on your couch. All that's left - is finding the perfect show to watch. Remote in hand, you aimlessly flip through the channels one-by-one.
Each channel you click through, the decision becomes increasingly difficult. There are so many options to choose! Will your show be Mystery, Comedy, Dystopian, Sci-Fi, or even Fantasy? Welcome to
Clicker Trickster!




House Staff - Results
Posted by Brandon on May 20, 2022 - 12:55 am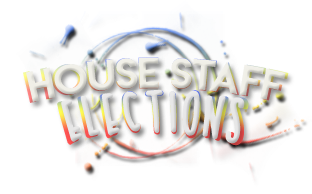 And without further ado, the results from House staff elections! Please help us congratulate the winners of each House. We wish them the best of luck in the upcoming term and can't wait to see what they will do for their House!
GRYFFINDOR
House Staff:
ash
,
bearsy
,
BrilliantBri
,
jasleen07
,
Kianna
, and
Tee
HUFFLEPUFF
Prefects:
Dancelot
,
eric52
,
Marla Chaos
,
Raeann547
,
RisenPhoenix
, and
Warmhugs
RAVENCLAW
Head Students:
Hazel Dust
,
Marvinater123
Prefects:
Elsie Lydell
,
Karylle
,
PhoenixRaven
, and
Momin
Additionally, we would like to announce not one, but two Assistant Admin promotions! Not only do we have
Beth
joining the admin team in Hufflepuff, we also have
Nat
joining the Gryffindor team! We are so very excited to have them joining the House Administration teams and cannot wait to see all of the wonderful things they will achieve. Congratulations, Beth and Nat!
FOR MORE NEWS, CLICK HERE FOR THE NEWS ARCHIVE