News
Summer Classes Have Returned!
Posted by Zoe on June 24, 2019 - 6:22 am

For those of you who were on HEX last summer, you may remember summer classes. If not, well... surprise! Although the official term has ended and your books are likely stashed away somewhere deep within your trunk, we thought that everyone could use a little more educational fun. Thanks to Steph, Kasey, and Zoe you can look forward to six more weeks of
winter
summer learning.
Since these are summer classes, they do not offer House points. However, you will be well rewarded with shiny galleons for your efforts. Galleons to help you buy all the pretty things you want on HEX. The amount will depend on how many questions you get right, so be sure you're reading thoroughly! Are you ready?
Click here to dive right in
or
click here
to head over to the Headmaster's Study to discuss the classes with your fellow students!
We will be offering three classes, with each class consisting of three lessons. You will only have two weeks to complete the lessons, and there will be no make-up homework, so time is of the essence. If you have any questions, feel free to ask them in this thread or owl The Headmistress.
The choice is yours
Posted by HEX Staff on June 23, 2019 - 12:41 pm
Will I take you as my own? Or will you greet me as an old friend and depart this life as equals?
Fan Fiction Forum
Posted by MariaAna on June 19, 2019 - 6:08 am

"Every headmaster and headmistress of Hogwarts has brought something new to the weighty task of governing this historic school…"
Hogwarts Headmaster/Headmistress have always brought something to the school in order to improve it. Sometimes, they do need some advice from previous Headmasters/Headmistresses to better understand how to run Hogwarts. What advice would a new Headmaster/Headmistress ask? Tell us all about it in
June's Theme Prompt
.
Or, are you more a reader than a writer? Then, head on over to
Reader's Digest
where the audience gets to shine! Don't forget to participate in the following activities to earn tickets towards the
Monthly Raffle
:
Character Journals l Continue the Story | FanFic Con | Guess the Character | Picture Prompt | Writing Circle





And last, but certainly not least, we are exuberant to announce that Author's Notes - an item exclusive to Fan Fiction - is finally here!


The Atrium
Posted by MariaAna on June 18, 2019 - 4:53 am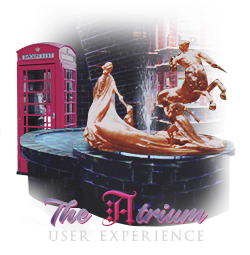 This month, the Ministry decided to do a trip down memory lane. So, here are new activities!
We can't wait to hear what you have to think in our two newest polls, and we've got a new participation raffle and HEXperience trivia to tickle your taste buds! Run on over to the Fountain of Magical Brethren to chat up two members of site staff and ask them all your questions! The Ministry has decided to celebrate the Battle of the Department of Mysteries. In this month's contest,
Trip to the Ministry
, you get to take a tour around the locations of the Battle!
In addition to our
Errors and Glitches
thread, be sure to check out our
Known Bugs
thread, the
Broken Coding and Formatting
thread, and our
Homepage Polls: Let's Talk About That!
thread!
Last but not least, the Feedback booth thread has been updated. Stop by to leave your feedback on events around HEX!
We hope to see you around The Atrium soon!
Daily Prophet :: June Edition
Posted by ragna lokisdottir on June 16, 2019 - 2:10 pm
Named after the Roman goddess of marriage, June has always been a very popular month to hold weddings. From having to add that eccentric cousin you never knew but have to invite anyway into the guest list, to deciding if you really wanted a winter-themed wedding despite being in the middle of summer, it is an endless list of things-to-do before the big day! And because of all the stress, it is also the season of one of nature's most fearsome creatures: Bridezillas. So, grab a copy of
June's issue
and take a look into these joyous occasions with us!
Did you miss an edition, or want to re-read your favorite articles? Check out our
Official Archives
to get your hands on all of the Daily Prophet's former issues.
If you have any concerns regarding the Daily Prophet, please contact
Janelle
,
Mark
, or
Thene
. You may also get in touch with
Cody
,
Karli
or
Steph
from Publications Management.
Caretaker Concoctions - June
Posted by Ry240 on June 15, 2019 - 1:49 pm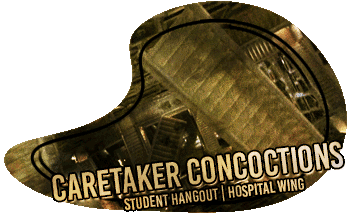 The Headmistress thought it was a good idea for the students to learn some Healing skills. In order to do that she asked Madam Pomfrey to supervise and give some tasks regarding the different courses required for the job. All students are to make their way to the Hospital Wing to become
Healers in training
!
PRIZES




Madam Pomfrey's Healer's Bag || Regeneration Potion || Syrup of Hellebore

Be sure to watch the
Student Hangout's Watch Thread
and our
Student Corkboard
for regular updates on the happenings inside the walls of Hogwarts.
Slytherin Elections
Posted by Pain on June 14, 2019 - 6:52 pm

Without further ado, here are the results from the Slytherin House staff elections! Please help us congratulate the winners. We wish them the best of luck in the upcoming term and can't wait to see all the wonderful things that they will do for Slytherin!
SLYTHERIN
HoH: Richard Lestrange
AHoH: Salazia
Prefects: Ninja Kitten, ClumsyFox, Thornesrule, and Opal Lilith
Shopping Forums Update
Posted by Cait on June 13, 2019 - 6:26 am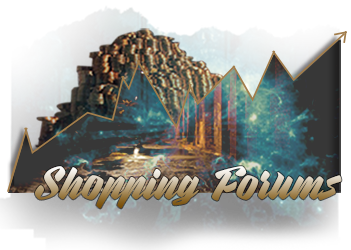 This month, stop by the Three Broomsticks for
Butterbeers & Battleships
. While waiting for the explosions to stop, get off the London Underground and take a look at the
Rules Review
. Afterwards, try
Creating Ice Cream
or perhaps spend some time pondering
Powerful Properties
Each activity provides a ticket to the
Quarterly Raffle
. Interested in an extra ticket? Check out the
LU Questionnaire
.
From the Grounds
Posted by ragna lokisdottir on June 12, 2019 - 1:25 pm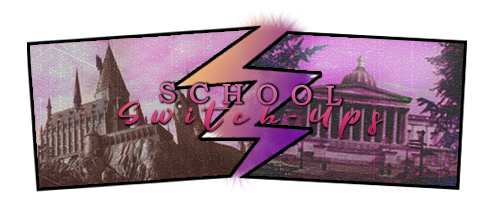 The students of Hogwarts are getting the opportunity to visit a Muggle school. The one thing they need to remember? The Statue of Secrecy. They cannot use magic while they are at the Muggle school. Can they manage? Will they make friends among the Muggles? Let us know in this month's role play contest,
School Switch-ups
.
Don't forget to put our
Watch Thread
on watch to be notified of all the news from the Grounds. For example, the
Bi-Weekly Chat
or the announcement of the
Roleplay / Roleplayer of the Month
.
HINT Moderator Applications
Posted by duckie on June 11, 2019 - 7:06 am


HINT Forums Moderator Applications
So you're interested in being a HINT Forums mod? That's awesome! HINT is made up of multiple forums: Games Forum, Clubs Forum, Magical Theories, Fandom Forum, and HINT Enterprises. Follow us into the world of Hobbies and INTerests by
clicking right here
to get started on your application!
FOR MORE NEWS, CLICK HERE FOR THE NEWS ARCHIVE