News
Winter Break at the Weasley's
Posted by SunkenSilver on January 9, 2021 - 10:38 am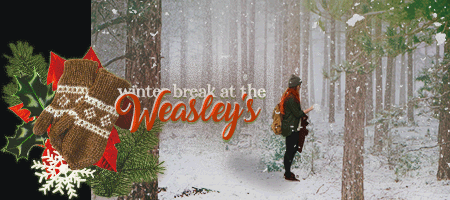 Come join us at the Burrow, where the next generation Weasley family invites you to The Weasley Hideout! You can join us for fun filled contests and even a raffle before the children have to head back to Hogwarts for another term. Come check out our new event
Winter Break at the Weasley's!
All ages are welcome!


MoMA Mentor Program
Posted by ragna lokisdottir on January 5, 2021 - 3:35 pm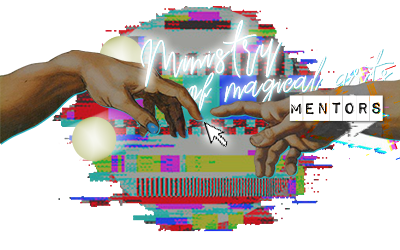 What's this? Why - it looks like the reopening of a program in the Ministry of Magical Arts! That's right! It is with great excitement and eagerness that MoMA is pleased to announce our Mentor Program is back in business!

Have you wanted to learn how your favourite graphic designer does that glow thingy? Or maybe you want to get feedback on how you can improve your characters in your writing? Well, head over to the Sign Ups thread for the first round!
New Years 2021
Posted by HEX Staff on December 31, 2020 - 12:04 am
With HEXmas winding down to a close, we have one last thing to celebrate with everyone - the year is now over and it's time to welcome in the new one!
In order to celebrate 2021's arrival, crackers and other random events will be falling around the site until January 3rd. Share a cracker with a friend and one of you will receive a prize!
We hope 2021 brings positivity and happiness for you all, or at the very least shiny piles of Galleons. Happy new year!



Social Media is Hiring!
Posted by little fox on December 28, 2020 - 10:13 pm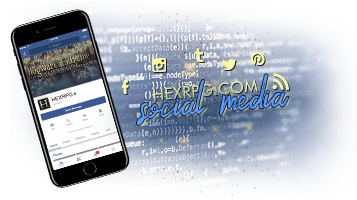 Are you looking to join a great team and have interest in Social Media? If you answered yes, you are in luck! The Social Media team is hiring! We are looking to hire Forum Moderators and Content Creators to join our fabulous team. To fill out an application or find out more information, head on over
here
. Applications are due by 11:59 PM January 8th. We hope to see you there!
Cookies, Cookies, Everywhere!
Posted by HEX Staff on December 23, 2020 - 1:52 pm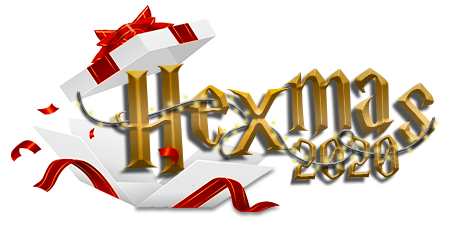 What's this? There's sugar in the air! And Icing! And... eggs? Apparently the baking is no longer reserved to just Molly's kitchen! All sorts of baking ingredients are falling as random events around the site so that you can make sweets of your own. There's a nifty
Guide
for all your cooking needs, so take a look and get baking!
In celebration of HEXmas, new Bertie Botts Every Flavor Beans will be in random events through the end of the 27th. Judging by the hooves the Holiday team heard, these beans aren't the only treat in store for you!
Lastly, there are two more holiday-themed tasks ready for everyone in the
HEXmas forum
, providing more Holiday Booth Tickets for participation!



Molly's Holiday Baking
Posted by HEX Staff on December 21, 2020 - 12:00 am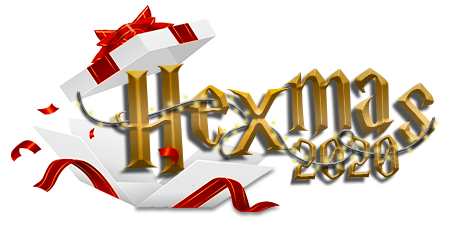 More HEXmas celebrations have descended upon us! The delightful Molly Weasley has
opened her kitchen
up to HEX users once again, where helping her cook various holiday foods will earn you Galleons. If your foods are a high enough quality, we hear there's bonus Holiday Booth Tickets as well!
For a guide on Cooking with Molly, head to the
Guide to HEXmas
!

Un Noel de Beauxbatons
Posted by AimNorth on December 19, 2020 - 12:23 am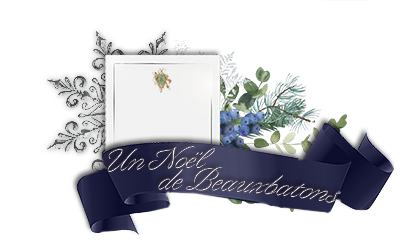 This holiday season you are leaving the Hogwarts Castle and instead heading to France for
Un Noel de Beauxbatons
. Madame Maxime is awaiting your arrival and has many festivities for you and all the visitors to partake in. Open your ears to the sounds of the wood nymph choirs, gaze your eyes upon ice sculptures galore, and more importantly? Enjoy yourself!
Come stare in wonder at all the new experiences and maybe get in on the festivities, too!

Advent Calendar & Mistletoe
Posted by HEX Staff on December 14, 2020 - 12:12 am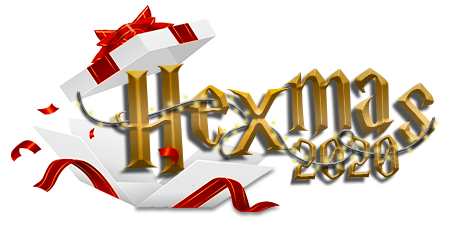 The countdown to HEXmas has begun! The excitement around the site has been spreading so rapidly, and we're here to add to it - the yearly Advent Calendar is back! Go to
MyHEX
to pick yours up. You need to check it each day to get that day's prizes.
The Holiday Team is so excited about the delicious new treats in the
Holiday Prize Booth
that they've put up
some festive tasks
so users can earn more Holiday Booth Tickets!
There's more surprises in to come this season, the
HEXmas Watch Thread
is the place to be for updates! Watch where you step, though, there's
mistletoe
flying around.
HEXmas Spirit
Posted by HEX Staff on December 9, 2020 - 12:06 am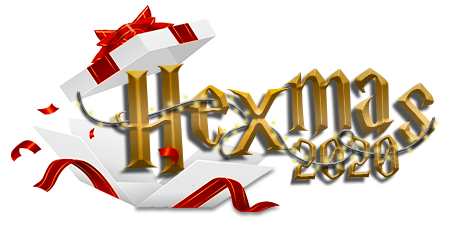 The next stage in our HEXmas celebrations involves the sharing of good cheer and positive messages.
Christmas Spirit
has returned for 2020, however it's been renamed HEXmas Spirit in order to be more inclusive of HEX users and their various traditions and celebrations. Have a fun or positive holiday message to share? Submit it and it might be seen in the HEXmas forum!
In addition, Fred's had a chance to clean up the shop a bit and has reopened! Head to
Fred's Holiday Store
for more HEXmas shopping, as well as fun items like Candy Cane Grams and Singing Toads!
We have more planned for this month, so stay tuned (and stay warm, the castle's a bit drafty)!
HEXmas 2020
Posted by HEX Staff on December 4, 2020 - 10:55 pm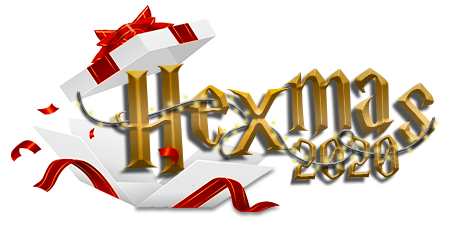 Now that everyone's counting what few Galleons they have left after the huge Cyber Monday sale, it's time to kick off the HEXmas festivities!
Santa's already paid a visit to HEX and charmed
Daily Money
to give higher amounts than it normally does the rest of the year. And what would HEXmas be without poinsettias? That's right,
Hagrid's Hut
is open once again, so head on over to get started! Don't forget to peek at the
Guide
and
FAQ
.
While some people are distracted by the shiny items in the
HEXmas Lottery
, others have started putting
trees on their profiles
and even
sending gifts to others
!
Sled on down to the
HEXmas Forum
, and keep an eye on our
Watch Thread
and
Guide Thread
as we add more celebrations throughout the month!
FOR MORE NEWS, CLICK HERE FOR THE NEWS ARCHIVE