News
HINT Moderator Applications
Posted by Jessica on April 7, 2021 - 12:00 am


HINT Forums Moderator Applications
Are you a fan of Fandoms or obsessed with hobbies? Perhaps you're a gamer or love to theorize about what life would have been like if Harry knew his parents from the start. If so, maybe HINT is a good fit for you! HINT stands for Hobbies and INTerests and includes multiple forums: Games Forum, Clubs Forum, Magical Theories, Fandom Forum, and HINT Enterprises. We are looking to expand our team and can't wait to see our team grow. Interested in applying? Meet us
over here
to learn more!
Happy Easter!
Posted by HEX Staff on April 3, 2021 - 12:01 am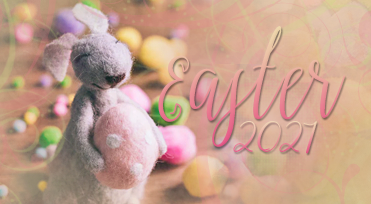 Have you noticed something fluffy whizzing past you? Well, next time, try to chase after it, as the elusive Peter Cottontail is once again hopping all over the site, causing shenanigans and handing out rewards to those who can catch him. While you're chasing the Easter bunny, come and join the Easter celebrations
here
. There are plenty of tasks to earn you Holiday Booth Tickets, and you might even win one of ten golden eggs by being active on the site!

Muggle Extreme
Posted by HEX Staff on April 1, 2021 - 12:02 am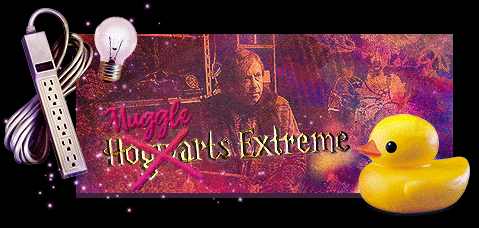 Oh, almighty rubber duck! It looks like Arthur Weasley was a bit too enthusiastic with his experiments, and now magic has disappeared. Poof, gone! Molly Weasley is not amused, and neither is the Ministry of (the now non-existent) Magic. While the Ministry officials are working as quickly as possible to restore the magical world we know and love dearly, it looks like we are stuck in the nightmare titled 'A Day in the Life of a Muggle'.
But, hey! Maybe you can take this opportunity to learn all about these moving staircases - what are they called again? ... Escapators?

The Heart of Pixar
Posted by Kasey on March 29, 2021 - 12:00 am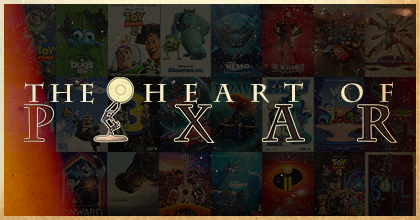 Urgh, what is that in my boot?
Riley wondered, pausing to take off her shoe and shake it out. A snake wriggled as it flung from the boot and hit the ground hard. Sighing, she then slid the boot back on and continued on her walk to school, moving her head back and forth to the lovely melody a man played on his guitar. The song filled her with such joy that she found herself stopping to smell a beautiful plant growing in a boot on the stoop of one of the stores. So engrossed in the plant, she didn't even notice Elastigirl floating overhead in the distance. It would have been quite the sight to see. Looking down at her watch, fear overtook her as she saw the numbers go from 8:29 to 8:30.
Oh no! I'm going to be late! Curse those darn easter eggs!
The Gryffindor House staff invites you to join us in
The Heart of Pixar
. Don't let that lamp blind you, though, as you'll need your keen eyesight to catch the easter eggs in the
Gryffindor Common Room
before they flicker off the screen.

Slytherin elections - results!
Posted by Jojo on March 26, 2021 - 10:54 am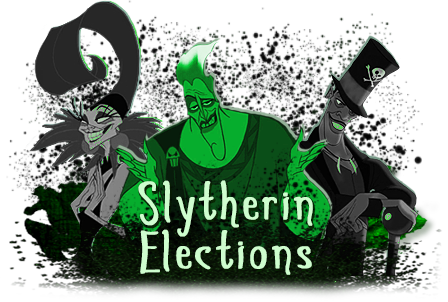 Slytherins have spoken and chosen the 6 users who will be our Prefects for the upcoming term. Without further ado, here they are!
SLYTHERIN PERFECTS

Alysanne | Axolittl
MalfoySwan | LadyReeseKightkens
louise | SSSlytherinQween
We wish them the best of luck in the upcoming term and can't wait to see what they will do for our House!
MoMA - Mentors Wanted
Posted by ragna lokisdottir on March 20, 2021 - 8:53 pm
"Mentoring is a brain to pick, an ear to listen, and a push in the right direction."
Do you spend your days writing prose or designing graphics? Have you mastered the art of learning and are an expert in honing your skills? Perhaps you'd like to take this knowledge and share it with others who wish to perfect their talents? Well, we have good news for you! It's now time to reopen Mentor Applications for the Institute of Creative Learning in the Ministry of Magical Arts.
Stop by our
Mentor Applications thread
to see how you can join us as a MoMA Docent!
He's Back At It Again!
Posted by HEX Staff on March 17, 2021 - 12:11 am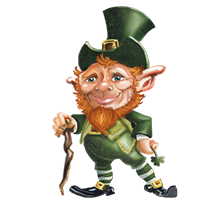 Come out, come out, wherever you are...
Sneaking around in bushes and behind statues is none other our very own Leprechaun! You've gotta choose, are you going to chase him as he darts into the castle in hopes for some of his treasures, or stay on the grounds and enjoy this rare and beautiful sunny day? No matter what you choose, the flowers are blooming and are sure to stay for the season!
Between your attempts to catch the deceptively fast Leprechaun, come visit our
Duck Pond
- every participant wins a prize! Just be sure to dodge the Auld Sod that's reported to be flying about!

|

A New Publication!
Posted by Zoe on March 15, 2021 - 10:06 pm

It's here, it's here! It's finally here! After a nearly unbearable wait, HEX's new publication is finally here! There have been more bumps in the road than we ever could have anticipated, but the simple truth is that HEX's very own LGBTQ+ publication is now
live
! Encompassing everything from the LGBTQ+ community in the media to our very own queer auntie answering all of your need-to-know questions that you can't ask anywhere else... Prism is guaranteed to have a little something for everyone.
Are you ready? Good! You can check out the very first issue
HERE
. Questions? Concerns? Ideas? General feedback? Perfect! Feel free to send an owl to
Zoe
!
Caretakers Are Hiring!
Posted by Sammy on March 8, 2021 - 12:56 pm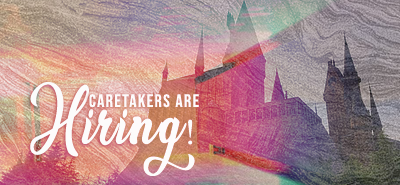 The Caretakers are hiring! Ever wandered through the corridors of HEX and found yourself wondering how they are kept up, what Filch does to whip everyone into shape and how they are kept so clean and sparkling? Do you wander through dreaming of the opportunity to work under the leadership of Filch and Mrs Norris? Some may say the Caretakers run things themselves rather than Filch doing it, but that's a subject up for debate.
If the Caretaking team is something that has piped your interest in the past, now is the time to join the ranks! We are looking to hire a number of Junior Caretakers to join the team, as well as a Lead Caretaker to take over The Loo!
For further information on how you can apply to be a Junior Caretaker, head on over to the
applications thread
if you have any questions or wish to apply.
If becoming a Lead Caretaker is what you fancy, head over to
The Loo
for further information. Please note at this stage only Wix users may apply for the position and only Wix users will have access to the link.
Promotions
Posted by HEX Staff on March 6, 2021 - 8:46 am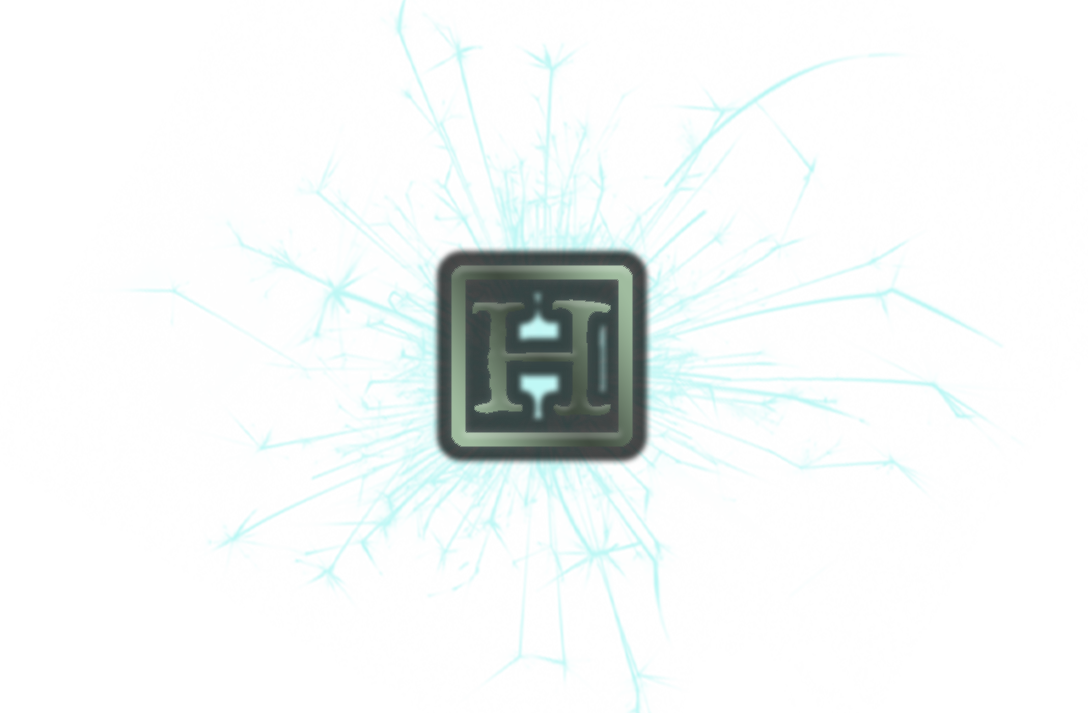 As most of you know, HEX relies on volunteers to moderate the website, and keep everything running smoothly. If we didn't have our moderators, we would not have the site that we all love. When we notice our moderators going above and beyond to make HEX the best place possible, we like to reward them with promotions.
Therefore, we are proud to announce that
Enyra
has been promoted from Junior Staff member to Staff.
In addition, the following moderators have been promoted to Global Moderator:
Are
,
GildaGlen
,
Jordan
,
Katie Belby
,
kmdald
,
Miss Padfoot
,
Natasha
,
Nick
, and
Springjokat
.
We're very excited to see these moderators in their new positions. Great work! We cannot wait to see what other wonderful things you accomplish.
FOR MORE NEWS, CLICK HERE FOR THE NEWS ARCHIVE