Site News
Time for Hous Elections!
Posted by Brandon on October 23, 2018 - 12:44 am
Attention: Gryffindors, Hufflepuffs, and Ravenclaws. It's election time again! If you've ever been intrigued by what goes on behind the scenes and are keen to get more involved in your House, then this is the perfect opportunity for you! Find the links for your House below to get your campaign going! Best of luck to everyone who decides to run.
Hagrid's Halloween Hijinks
Posted by Zoe on October 21, 2018 - 12:02 am

Pumpkins, bats, skeletons, ghouls, and mountain trolls galore... it's everyone's favorite time of year! Putting on the scariest costume that you own, you head to the Great Hall to check out the annual Hogwarts Halloween party. As you're rushing across the Entrance Hall toward the candy bowl you spotted, you run directly into Hagrid, who's carrying a box of decorations. Without warning, he shoves the box into your arms and begins to ramble on about all of the creatures and holding a party for them. Intrigued, you follow him.
Please join the Ravenclaw staff in
Hagrid's Halloween Hijinks
- and visit some of your favorite Hogwarts creatures, too!

The Great Pumpkin
Posted by Nicole Phelps on October 20, 2018 - 9:00 am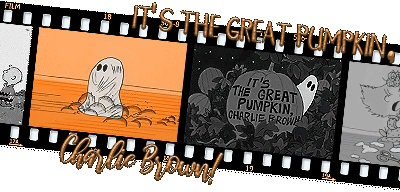 "There are three things I've learned never to discuss with people: religion, politics, and the Great Pumpkin." -Linus
The Great Pumpkin is coming to Knockturn Alley, and there is so much to do to prepare for his arrival. He visits only the sincerest of pumpkin patches, and to get things in order, the Shopping Forum Mods have teamed up with the Peanuts to bring you a heartwarming harvest event. With 20,000 House Points and dozens of prizes to be won, start up your pumpkin carols and head to
The Great Pumpkin
now!
---
Plus, don't forget to participate in the Shopping Forums monthly activities that end October 31st:
Hogsmeade Poster Sale | Accursed Antiquities | Delicious Drawings
And the latest Economy Training that ends November 12th!
Fan Fiction Forum
Posted by Desiree Snow on October 19, 2018 - 12:25 am

What's this? A fake love letter for one of the professors? Oh my! Who sent it? What was in it? And how did the professor react?
Tell us your version of the story
and stand the chance to win some awesome prizes:



Participate in the contests below to earn tickets towards the
Monthly Raffle
:
Picture Prompt | Guess the Character | Continue the Story | Character Journals l Writers Circle

Would you rather read than write? Then maybe you'd have more fun with our Readers Digest!
The Atrium
Posted by Katie on October 18, 2018 - 10:55 am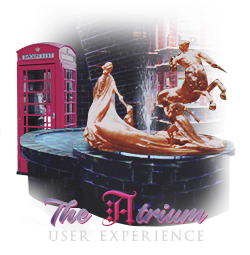 The season of spook has started here in The Atrium with a new round of polls, trivia, #MeetTheTeam, and contests!
Our two newest polls are up and eagerly awaiting your feedback (please note the new voting method!), plus a new participation raffle and HEXperience trivia! Don't forget to head over to the Fountain of Magical Brethren to see which member of site staff is on the hot seat this month! Our monthly contest is challenging both your creative side and your spooky side as you create the front and back covers of the wizarding world's spine-chilling best-seller novel,
Locked in the Atrium
!
In addition to our
Errors and Glitches
thread and suggestion threads, we've also got a few new features this month. Our
Known Bugs
thread lists out the existing glitches on the site, along with temporary fixes if available. Our
Broken Coding and Formatting
thread is open to you if you spot any simple typos or broken links or coding. Lastly, if you've been voting in the homepage polls and wondering how your fellow HEXians cast their votes, come chat with us in
Homepage Polls: Let's Talk About That!
We hope to see you around The Atrium soon!
Daily Prophet: A Mystery Within
Posted by Cait on October 16, 2018 - 6:06 am
October, and autumn in general, is a time of mystery. The Daily Prophet is not exempt from that. Come check out
this month's edition
and see what is in store.
Did you miss an edition, or want to re-read your favorite articles? Check out our
Official Archives
to get your hands on all of the Daily Prophet's former issues.
If you have any concerns regarding the Daily Prophet, please contact
Cait
or
Breanna
. You may also get in touch with
Karlie
or
Steph
from Publications Management.
Caretaker Concoctions - October
Posted by Ry240 on October 15, 2018 - 11:40 am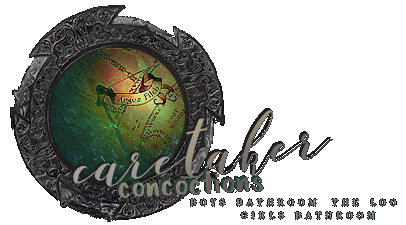 The Ghosts are just another normal fixture at Hogwarts. No one thinks much of them. However, some of the ghosts love to be in the spotlight in October, especially a certain poltergeist. Having fun with each other out of sight of the pesky eyes of students is something they look forward to. And others? Well, they simply like to go about their daily 'life'. Why not see what the ghosts are up to, maybe by the end even you'll say
All My Friends Are Ghosts
!
PRIZES




Moaning Myrtle Plushie // Basilisk Skeleton // Moaning Myrtle Portrait
Be sure to watch the
Student Hangout's Watch Thread
and our
Student Corkboard
for regular updates on the happenings inside the walls of Hogwarts
New Issue of The Quibbler!
Posted by Zoe on October 12, 2018 - 1:28 am
The Quibbler's writers have had their heads in the clouds this month as they spent weeks upon weeks learning all about these fluffy - and sometimes ferocious - sky dwellers! ...okay, let's be real. The majority of them spent their time laying in their backs in the courtyard, staring up at clouds, trying to decipher the shapes that floated by. Why don't you come join us after you read the
October issue
?
If you have any questions, concerns, or comments about The Quibbler, please either visit
The Newsstand
or send an owl to
Zoe
.
From the Grounds
Posted by Kljy on October 11, 2018 - 7:52 am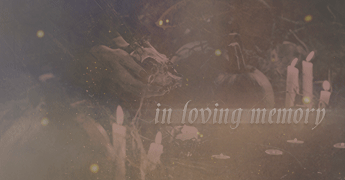 In honor of the Day of the Dead, Hogwarts has decided to offer up a second chance at goodbyes. For one day, families and friends can speak to those who have passed. The question is - how does it go? What do the participants discuss? How do they communicate? Head on over to
In Loving Memory
to discover more. All entries are due October 31, 2018 at 11:59 p.m. HEX time.
Please keep the Grounds'
Watch Thread
on watch for updates regarding activities and events like the current
Bi-Weekly Chat
, as well as the
Roleplay and Roleplayer of the Month.
Slytherin Election Results
Posted by Pain on October 10, 2018 - 2:25 am

Without further ado, here are the results from the Slytherin House staff elections! Please help us congratulate the winners. We wish them the best of luck in the upcoming term and can't wait to see all the wonderful things that they will do for Slytherin!
SLYTHERIN
HoH: Ashleigh
AHoH: snakesnitch43
Prefects: KK Kaia, Narcissa Black, Ragna Lokisdottir and Seraphine Duchanness
FOR MORE NEWS, CLICK HERE FOR THE NEWS ARCHIVE