News
The Atrium
Posted by MariaAna on November 18, 2019 - 8:54 am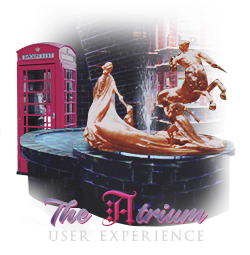 The Ministry is celebrating Thanksgiving! Find out how with some new activities!
We can't wait to hear what you have to think in our two newest polls, and we've got a new participation raffle and HEXperience trivia to tickle your taste buds! Run on over to the Fountain of Magical Brethren to chat up two members of site staff and ask them all your questions! Can you help the Ministry employees with their Thanksgiving celebrations? Assist them in this month's contest: '
Bring your Turkey to Work Day
'.
In addition to our
Errors and Glitches
thread, be sure to check out our
Known Bugs
thread, the
Broken Coding and Formatting
thread, and our
Homepage Polls: Let's Talk About That!
thread!
We hope to see you around The Atrium soon!
Daily Prophet:: November Edition
Posted by athenniene cromwell on November 17, 2019 - 1:24 am
So, you want to
taco
'bout food, huh? - Understandable considering that Thanksgiving and Yule are around the corner. Did you know that you can save Galleons while shopping for groceries? Want to trick your dinner guests into eating healthy without sacrificing the flavor of your dish? Be our guest because The Daily Prophet is serving a
cherry
delicious
November issue
! We have delicacies laced with poison, a new Wizarding cook-off, and even a scandal within the kitchens of the Ministry!
Muffin
is juicer than these articles! So, grab a copy now; you know you want a
pizza
this.
Interested in being featured on the Daily Prophet but missed our applications? Be our next
Guest Writer
and join us for an issue!
Did you miss an edition or want to re-read your favorite articles? Visit our
Official Archives
for all of the Daily Prophet's former issues.
If you have any concerns regarding the Daily Prophet, please contact
Janelle
,
Mark
, or
Thene
. You may also get in touch with
Cody
,
Mark
or
Steph
from Publications Management.
The Nightmare Before HEXmas
Posted by Edmundus on November 16, 2019 - 12:04 am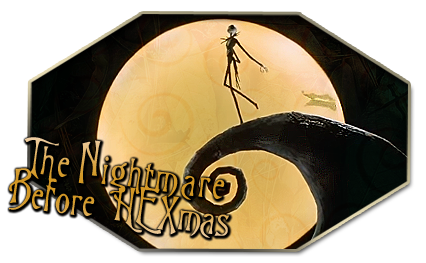 "Boys and girls of every age
Wouldn't you like to see something strange?
Come with us and you will see
This, our town of Halloween"


Residents of HEX, we invite you all to come get spooky with us as the United Shopping Forums hosts
The Nightmare Before HEXmas
.
Don't forget to pop over to the
Quarterly Raffle
, we've got prizes and House Points up for grabs! Start earning your tickets in the activities below!
Razzle Dazzle 1G Raffle | LU Activity | Holiday Drinks | The Whimsical Wyvern | Corn Maze Calamity
Caretaker Concoctions - November
Posted by Sammy on November 15, 2019 - 10:09 am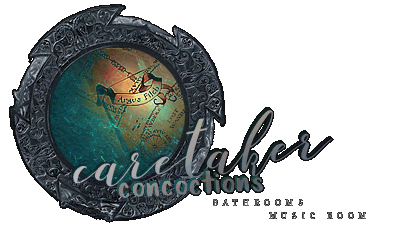 With a certain musical contest being under way at Hogwarts it appears that singing fever has gripped everyone within the school. It's even made it's way as far as the bathrooms. Students (and even some of our staff) can be found wandering up and down the corridors humming songs under their breath, or hiding out in the bathrooms and singing at the top of their lungs as everyone wants to take part! We hope you'll join us in
Bathroom Ballads





1st Place: Wizard Radio+ 3500 House Points
2nd Place: Black Family Piano Charm + 2000 House Points
3rd Place: Mermaid Charm + 1000 House Points
4th Place: 600 House Points
5th Place: 600 House Points
6th Place: 600 House Points
7th Place: 600 House Pointss

Stay up to date with the latest happenings in Hogwarts Castle! Be sure to watch the
Student Hangout Watch Thread
and regularly check our
Student Corkboard
.
THE WELCOME CENTER
Posted by Oakley on November 14, 2019 - 7:21 am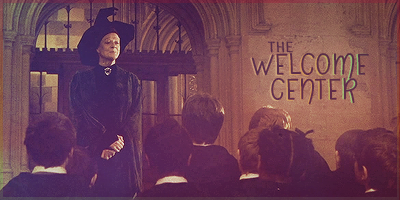 This November is all about learning different languages in the Welcome Center! In our contest
Unicorns are Real
, you can have a go at guessing how to say 'unicorn' in 15 different languages, and chat about languages in our
Monthly Discussion
. Don't forget our
Welcome Center Chat Thread
is always open to anyone who wants a break from the hustle and bustle of life.
Our monthly
Newbie Raffle
for new users has heaps of prizes to be won - including the newly-added 'Plum Pack' of supplies to tend Dirigible Plums. And if you have questions as you learn your way around HEX, feel free to ask in our
Q&A
thread!
Fan Fiction Forum
Posted by desi on November 12, 2019 - 7:15 am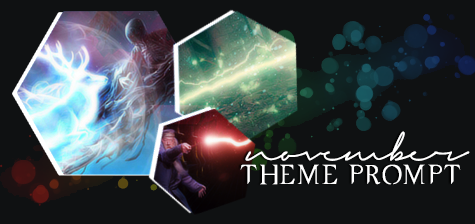 "Sunshine, daisies, butter mellow,
Turn this stupid, fat rat yellow."
Very little is known about how exactly a spell is created. From the wand movements to the incantation, creating a spell is an incredibly difficult process and only witches and wizards with amazing skills and an understanding of magic are able to accomplish it. Want to take a guess at how some of the greatest spells were created? Head over to
November's Theme Prompt
and write about it.
Are you more of a reader than a writer? Then head on over to
Reader's Digest
, where the audience gets to shine! Don't forget to participate in the following activities to earn tickets towards the
Monthly Raffle
:
Character Journals l Continue the Story | FanFic Con | Guess the Character | Picture Prompt | Writing Circle





And, of course, don't forget that participation in Author's Notes could win you an item exclusive to the Fan Fiction department!


The Grounds - November Update
Posted by Brandon on November 11, 2019 - 8:02 pm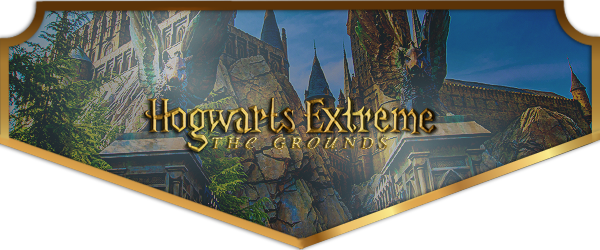 The kettle is on and Hagrid is settling in for a long night with one of his baby creatures when he looks out at the edge of the Forbidden Forest. He can't make out what is out there, can you? Do you venture out to the forest this late in the evening to help Hagrid? What is out there you ask? Well, why don't you stop by Hagrid's Hut and join us for
Funny Forest Fables
!
Don't forget all the new activities that await you in the Grounds! Go and check out the
Grounds Activity Overview
for the list. You don't want to miss any of the shenanigans that are happening within the Grounds!
Finally, the Grounds now have a new incentive item - Hagrid's Keys! If you want to get your hands on this exclusive item, learn all about how to earn it
over here
.

November Arts & Graphics Update
Posted by ragna lokisdottir on November 9, 2019 - 1:41 pm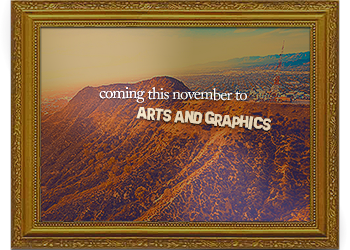 Taps microphone.
Is this on? It is? Wonderful!
Clears throat.
We in
Arts & Graphics
would like to thank everyone for being there for us. After all, Hollywood glitz and glam isn't that easy! First, we'd like to thank those who made us such glamorous and gorgeous movie posters for the Graphics Challenge. You all have such an eye for detail, that it was breathtaking! Secondly - we thank you all for the fantastic movie scripts that you wrote for the Writing Challenge! Oh my, were they filled with adventure and fun! We'd also like to thank every one who participated in our monthly discussion about fame and what it means to you.

Remember to check out our
Blotting the Parchment Incentive Program
for a chance to earn ink spots to win our exclusive Enchanted Paintbrush!
1st Place:

Floating Champagne OR

Floating Champagne Glass + 3,000 House Points
2nd Place:

50,000 Galleons + 2,000 House Points
3rd Place:

25,000 Galleons + 1,000 House Points

Graphics Challenge || Writing Challenge || Weekly Prompts || AotM || Discussion



Publications Management - November Updates
Posted by Morgan93 on November 7, 2019 - 9:26 am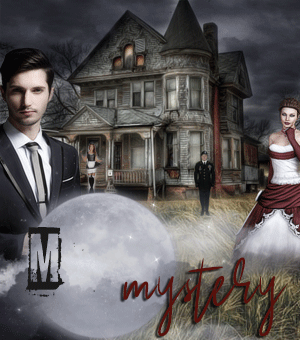 Boo! This month, the Newsstand is bringing you some terrifyingly eerie activities. October's issue of The Quibbler explored the spooky world of haunted houses. Come share your thoughts about it in our
discussion
. Have you ever been to a haunted house?
Okay, maybe school isn't quite as scary as hauntings and ghosts, but we promise there is more spookiness in store. But first, September's WWN broadcast went back to school. Join us in the classroom and
discuss
all things school, classes, and learning.
Boo! Back to the spooky. The Daily Prophet spent October writing about haunted locations in Britain. Now, we need your help to solve a
Murder Mystery
. Can you find the clues and determine who killed the chef?
Exploring any of these haunted tasks - who says that schools can't be haunted? - will earn you tickets to
The Newsstand Quarterly Raffle
and a chance at some otherworldly prizes.

RPC November Updates
Posted by BiologicallyBeth on November 6, 2019 - 8:58 am

"Let us step out into the night and pursue that flighty temptress, adventure."
This month in the RPC, we've taken flight into the magical realm of technology! Are you ready to soar into the unknown and explore the vast expanses of your own steampunk world whilst discovering just how far you can push the boundaries of literary writing? November's Roleplay of the Month: Tell-Tale Tools, is waiting for you to rise to the challenge.
If you'd prefer your adventure a little closer to the ground, then November's RP Freestyle: Express Yourself, might be the perfect fit for you. Seize the opportunity to design a whole new planet formed entirely from technology. Will you create the world of your dreams, or a technological nightmare?
Have you ever thought about infusing a Muggle item with magic? Well, now you have a chance to illustrate your creation in November's Lounge Contest: A New Fantastic Contraption.
Finally, don't forget to check out our tech-tastic prizes in November's Participation Raffle!

Written by
Sophie
and
Luna
.
FOR MORE NEWS, CLICK HERE FOR THE NEWS ARCHIVE