Site News
Tipping the Scales
Posted by Brandon on January 20, 2018 - 11:12 pm

"The brave Badgers did not kill dragons. The brave Badgers rode them."
Dragons have overtaken Hufflepuff! Our 2018 New Years Resolution was to try to tame a dragon. Little did we know this dragon would call in reinforcements. Join us as things get heated up in
Tipping the Scales
!

The Atrium
Posted by Chrissy on January 18, 2018 - 6:02 am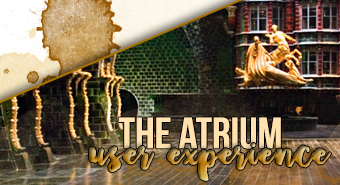 A peacock-blue ceiling is inlaid with gleaming golden symbols that appear to be continually moving and changing like some enormous heavenly notice board, seems to stretch endlessly above you. The walls on either side of you are panelled in shiny dark wood with many gilded fireplaces set into them.
Over the years, HEX has become a home for Potterheads throughout the world. From using it to unwind to making friends across the globe, taking classes, and participating in contests, HEX has become an indispensable part of many of our lives. Because we know how important HEX is to all of you, we want to ensure that each of you are enjoying the site to the fullest and that your HEX experience is more satisfying than ever before.
Without any further ado, we'd like to invite you to explore our brand new User Experience forum -
The Atrium
, previously the Ideas and Suggestions Forum. So come one, come all! Our doors have officially opened, the Ministry cafe is stocked, and the Fountain of Magical Brethren has been polished to a sparkling shine. We hope to see you all there!
Caretaker Concoctions - January
Posted by Lucas on January 15, 2018 - 4:46 am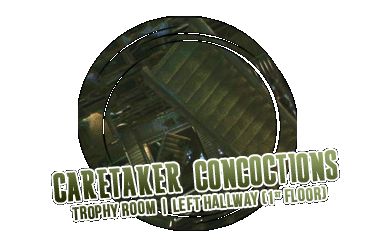 As the new year starts, Quidditch season is about to resume. To get everyone in the spirit of the sport, the Trophy Room team has put together some Quidditch-themed activities for you all. And, of course, aside from the fun and team spirits raised, you also have a chance at some lovely prizes for participating!
There are four different activities for you to take part in. To find our more information - such as what prizes are up for grabs - click
this link
to go to the main thread for the event.



New Issue of The Quibbler!
Posted by Zoe on January 14, 2018 - 12:14 am
This time around, The Quibbler decided to start off the New Year with a breath of fresh air - by writing about plants! Ha ha, plants, oxygen... get it? Okay, maybe not. Moving on! From sunflowers to devil's snare, this issue has it all! Eager to find out what the Ministry is hiding from you about our photosynthesizing friends? Then the
January issue
is definitely for you. Stop by and pick up your copy today!
BUT WAIT! THERE'S MORE! The Quibbler is currently holding applications for some new writers to join our team! If writing about the weird, outlandish, and utterly preposterous is something that makes your insides happy, this is the job for you! Check out
this thread
to find out more. Act fast though, as applications are due by January 20th at 11:59 PM HEX time!
If you have any questions, concerns, or comments about The Quibbler, please either visit
The Newsstand
or send an owl to
Zoe
or
Art
.
From the Grounds
Posted by Danny on January 11, 2018 - 12:00 am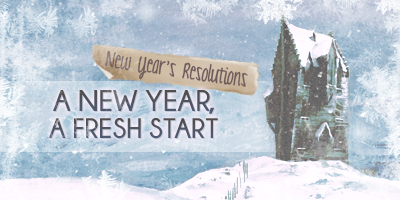 A group of students are stuck in the Shrieking Shack due to the heavy snowfall outside. After lot of ideas thrown around as to what to do to pass time they decided since it's that time of the year to make New Year resolutions. What resolutions will they come up with? Are they going to be easily achievable resolutions or something that will not be so easy. Come and join us in the Shrieking Shack as we find out more about this in
A New Year, A Fresh Start
. All entries are due January 31, 2018, at 11:59 p.m. HEX time.
Please keep the Grounds'
Watch Thread
on watch for updates regarding activities and events like the current
Bi-Weekly Chat
, as well as
Roleplay and Roleplayer of the Month
.
HINT Forums :: January
Posted by Nicole2013 on January 8, 2018 - 8:22 pm
The next chapter of HINTory has Alex, Skye, and their new friend River making their way
steadily toward Russia
, while unsurprisingly getting in a spot of trouble along the way. Come read the next installment, or catch up from the
beginning
! Each chapter includes a poll- your votes help us determine what happens next in the story, and you might even get some House Points out of it.
While the travelling buddies traverse the continent, the somber mood needs lifting; drum up some excitement for them on their
Journey to the Past
for your chance at 2000 House Points and the HINTspiration Award!
Chapter 6: To Russia, With River | Journey to the Past


Arts & Graphics Forum Update :: January
Posted by Sara on January 5, 2018 - 7:45 am



New years are often times used to reflect and begin new habits or beat old ones to become a better version of yourself. This month the Arts & Graphics team has gone a few steps further with this theme. We're all about perfection in the form of utopias, and the opposite, but popular plot setting, dystopias!

Join us in the graphics challenge to show us the dichotomy of these two concepts in the form of a wallpaper. Is writing more your thing? Then join the writing challenge where you, a dystopian dweller, are tasked to write a letter to a friend in a utopian society to convince them to join you. Are you up for the challenge? Winners will receive the following:

1st Place: 10,000 Galleons + 3,000 House Points
2nd Place: 5,000 Galleons + 2,000 House Points
3rd Place: 2,000 Galleons + 1,000 House Points

Finally, each month we feature fabulous works found throughout the A&G forum, but this month we're asking you to vote for your favorite from 2017. So drop by and place your vote for the Artwork of the Year!

Graphics Challenge || Writing Challenge || Artwork of the Year Voting || A&G ISO Thread
RPC Goes Wild!
Posted by Artemis Eve on January 3, 2018 - 7:00 pm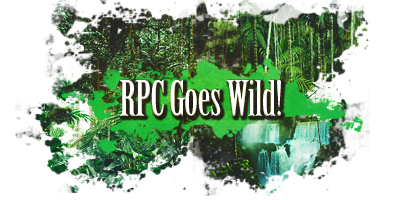 It's absolute bananas in the RPC. Fictional characters have escaped from their fandoms and are tearing through our forums. They are even trying to crawl into each other's worlds -- how rude and bothersome! The team is diligently chasing after the errant characters and trying to send them back to where they belong, but it's an uphill task. To make matters worse, original characters have begun to sprout like mushrooms and build kingdoms of their own. Help us keep things in check by participating in
RPC Goes Wild!

Life After Hogwarts
Posted by Jojo on January 2, 2018 - 11:54 am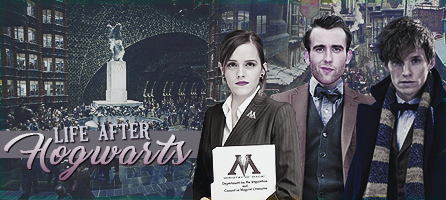 Have you ever wondered how young witches, wixes, and wizards decide what job they'll pursue? Is there a "Take your Kid to Work Day" that guides them toward their career? Or maybe you're thinking they just hope for the best? Fret no longer, we've found the answer. It's clear to us that they must have held a Career Fair! Our
Life After Hogwarts
event will guide you into finding the right magical career. Join us as we take a tour down our first magical department, The Ministry!
New Year's 2018
Posted by Hex Staff on December 30, 2017 - 10:20 pm
3... 2... 1... Happy New Year's! That's right, HEXians, it's time to party and to celebrate. 2017 is drawing to a close, and we want to ring in the New Year with style!
To help you celebrate, we're providing some party supplies. Keep your eyes open for crackers that you can open with a friend, which will give one of you a lovely prize. And while you're searching for crackers, keep your eyes open for a few other REs too!



FOR MORE NEWS, CLICK HERE FOR THE NEWS ARCHIVE