Site News
The Atrium
Posted by MariaAna on January 18, 2019 - 6:54 am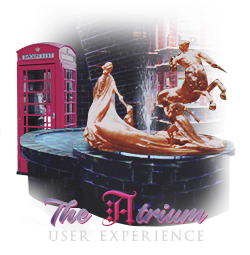 The snow is flying outside, and the Interdepartmental Memos are flying inside The Atrium.
We can't wait to hear what you have to think in our two newest polls, and we've got a new participation raffle and HEXperience trivia to tickle your taste buds! Run on over to the Fountain of Magical Brethren to chat up two members of site staff and ask them all your questions! This month you can even win badges for these questions! The elevators at the Ministry are filled with flying words of love. Tell us what's in your limerick in this month's contest:
Love in an Elevator
.
In addition to our
Errors and Glitches
thread and suggestion threads, be sure to check out our
Known Bugs
thread, the
Broken Coding and Formatting
thread, and our
Homepage Polls: Let's Talk About That!
thread!
We hope to see you around The Atrium soon!
Magical Archives Are Hiring
Posted by nickolaii on January 17, 2019 - 12:36 pm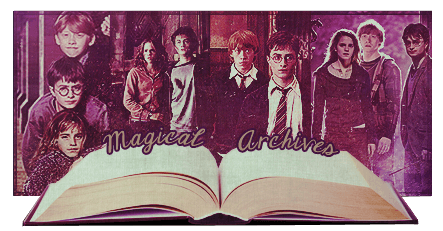 Are you one of those people who are obsessed with the Harry Potter books, having read all of them countless of times? Do you enjoy drafting up fun activities, discussions, and contests themed to your favourite books?
The Magical Archives are looking to bring some new people into our family! We are hiring Magical Archivists, and Archives Apprentices, a brand new position. Please check out
this thread
for the application.

Daily Prophet :: January Edition
Posted by Cait on January 16, 2019 - 6:14 am
Sometimes, you can stare at something and draw a blank for whatever you're working on. Other times, all it takes is one small thing to inspire you. Join us with
January's issue
as we take a look at inspiration. Who knows? Maybe you'll find your own stroke of inspiration hidden within the pages.
Did you miss an edition, or want to re-read your favorite articles? Check out our
Official Archives
to get your hands on all of the Daily Prophet's former issues.
If you have any concerns regarding the Daily Prophet, please contact
Breanna
or
Janelle
. You may also get in touch with
Cody
,
Karli
or
Steph
from Publications Management.
Caretaker Concoctions - January
Posted by Sammy on January 15, 2019 - 4:51 pm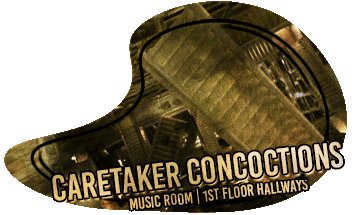 The dawn of a new year means many things to people, but to the wizarding world, it means the biggest party of the year, hosted by none other than The Weird Sisters' own Myron Wagtail! Every year has a theme, and after last year's mildly morose 'Year of Lasts' he's set out to brighten everyone's spirits with this year's 'A First Time For Everything'! You've got your ticket in hand and a snazzy outfit, so let's get rockin' and rollin' and start the year off with some
Razzle Dazzle
!
PRIZES



House Party Hat || Party Dress Charm || Blue Luminous Balloon

Be sure to watch the
Student Hangout's Watch Thread
and our
Student Corkboard
for regular updates on the happenings inside the walls of Hogwarts.
WWN: December 2018 Broadcast
Posted by vievelynn on January 14, 2019 - 12:07 am

It's better late than never; tune in for another exciting broadcast of the Wizarding Wireless Network. To wrap up the year, we took a peek into how various individuals in the magical community celebrated their holidays. Join Hannah and Neville as they give us a glimpse into their busy Christimas-time at The Leaky Cauldron, and the festivities of those visiting them.
Want to read the broadcast instead?
We've got you covered
. To learn more about the writers and hosts of WWN and listen to previous broadcasts, visit us at
wwn.hexrpg.com
.
Shopping Forums Update - We're Hiring!
Posted by Edmundus on January 13, 2019 - 12:23 am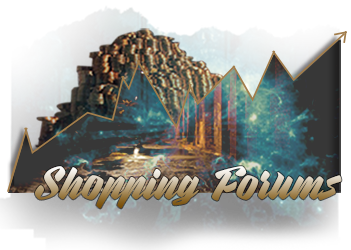 The Shopping Forums are hiring! If you love to stalk every silent auction, browse every raffle, and check in for every contest, you may be just the person to join the team. Applications can be found
here
and are due by January 27.
We are also happy to introduce the
Quarterly Raffle
. Complete contests around the shopping forums to earn tickets. With fantastic prizes to be drawn every three months, be sure to check in often.
Speaking of which, this month's round of contests are sure to prove of interest.
Expert Eavesdropping | Missions for Mulpepper
A Fabulously Faulty Raffle | Fanged Frisbees and Firewhiskey
Hogwarts Hijacks Honeydukes!
Posted by Zoe on January 12, 2019 - 12:00 am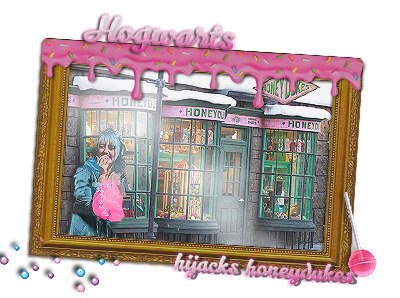 Finally, it's a Hogsmeade weekend! You've made plans with your friends on what stores to visit and what to stock up on - pranks, food, and most importantly, more chocolate. As you make your way to the Entrance Hall, you hear whispers around you of a plot by the staff to take over... the chocolate factory? Zonko's? Honeydukes? It doesn't make much sense why the staff would do something so childlike, but why not?
Come join the Ravenclaw Staff as we take a delicious journey in
Hogwarts Hijacks Honeydukes
- tasty treats, games, and adventures await!

From the Grounds
Posted by Kljy on January 11, 2019 - 4:13 am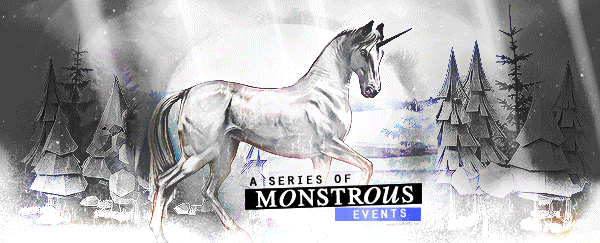 Weird magic is in the air. Inexplicably, you've found yourself trapped in the Forbidden Forest - the question is, why? Is it some ritual, holiday festivities gone bad, or just an innocent game? Answer that for yourself in
this month's roleplay
. All entries are due by January 31st at 11:59 HEX time.
While you're at it, make sure to keep an eye on our
Watch Thread
to stay up to date with events like our
current bi-weekly chat
and
roleplay and roleplayer of the month.
New Issue of The Quibbler!
Posted by Zoe on January 10, 2019 - 10:40 pm
The start of a new year always leaves many of us wanting to get more on track with our lives. To do this, some people break out a never-ending supply of sticky notes that become stuck to everything ... until they're not. Others tend to default to using a calendar to track anything and everything, from when they watered the plants (down to the second!) to when their next dentist appointment is. No matter what sort of person you are, this month's issue of The Quibbler is definitely relatable. The writers fall in all areas of this spectrum and, oh, did they have strong feelings about the topic this month!
No matter what type of person you are, be sure you schedule in some time to read the
January issue
of The Quibbler!
If you have any questions, concerns, or comments about The Quibbler, please either visit
The Newsstand
or send an owl to
Zoe
.
RPC Teaching Center January Updates
Posted by KatieNumbers on January 9, 2019 - 12:08 am

The Teaching Center is proud to announce a whole slew of exciting new activities to go alongside this new year! There is plenty of fun to be had, and there are some shiny House Points and prizes up for grabs. Take a look at our events to see what catches your interest!
Characterization is key in a successful roleplay. Come create an interesting character in our
Roleplaying 101 event
. After crafting the perfect character, head over to our
Beginner Roleplay
to take your new character for a spin.
If you're looking for some practice in identifying common roleplaying errors, consider taking part in
Character Chaos
, our monthly contest. Be sure to act fast, because it ends on January 15th!
Finally, head over to
this thread
to congratulate our first-ever Student of the Month! Do you think you've got what it takes to be the next Student of the Month? Check out the
main Student of the Month thread
to learn more about this new initiative!
Written by dragon_rider2637
FOR MORE NEWS, CLICK HERE FOR THE NEWS ARCHIVE