News
Sanguini's Soirée
Posted by Nicole Phelps on October 19, 2020 - 12:00 am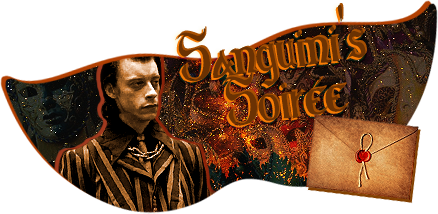 Vampires, Masquerades, and Halloween... oh my! Sanguini is throwing a masquerade ball with some very high profile vampires in attendance. Should you accept his invitation, make sure to dress in your best outfit and adorn yourself with a fabulous mask! If you're looking to spend some time by the fireplace in one of the oldest libraries in the world, to indulge yourself in the music of vampires, or maybe even help decorate the event, look no further than this Halloween spectacular! Lots of shiny items and House Points are within your grasp...
A world of masks and wonder is waiting for you, so will you be going to Sanguini's Soirée?


Pumpkins Are Here!
Posted by HEX Staff on October 16, 2020 - 10:49 pm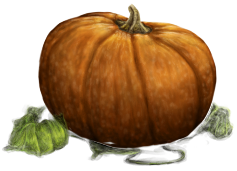 The air outside is getting a bit cooler every day, and the days a little shorter, but that just means it's time for pumpkins once more! The pumpkin patch is ready and open for everyone to come rushing in! Seeds and supplies are for sale, the gates to the patch are unlocked, the Holiday Prize Booth has been restocked, and the Wheel of Fortune has had all that pesky rust removed from sitting still for the past year. Head to the
Pumpkin Patch
to dive in!
In addition to growing pumpkins, there's a special incentive for growing the largest pumpkins you can. Check out the
Guide to Howl-oween
for more information!
You're in for a Scare!
Posted by Doc Necro on October 13, 2020 - 12:03 am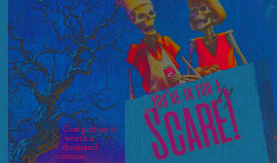 On one of his routine shopping trips to Muggle garage sales, Mr. Weasley found quite a bargain (in his opinion) when he was able to snag a damaged walkie-talkie, some old light-up children's sneakers, and a box of books for merely ten pounds! When he got home he tossed the box aside and began tinkering with the walkie-talkie.
The box caught Ron's eye as he walked in the room to tell his father goodnight. Arthur let his son take the books as the covers were too scary looking for him. Ron settled in bed and picked up a book with a bunch of kid's bearing pumpkin heads on the cover. Join Ron in the Shopping Forums as he dives into the Goosebumps series. But Reader, Beware,
You're in for a Scare!
Potter! at the Disco
Posted by Zoe on September 27, 2020 - 1:14 am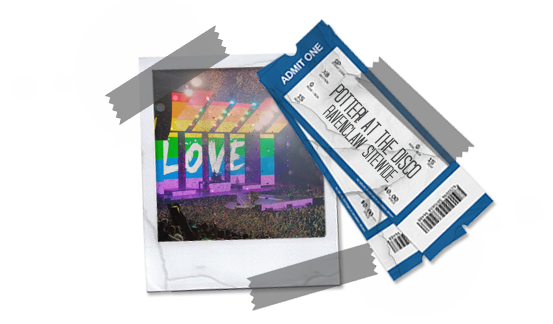 It was early in the morning and you still felt like you were half asleep as you walked into the Great Hall to get breakfast. As usual, the tables were crowded and many different noises could be heard around the room. Suddenly, you could hear your favorite wizard rock band, the Weird Sisters, playing on full volume. However, something felt slightly off... As you listened more closely, you could hear that the famous group had company - which turned out to be your favorite Muggle band, Panic! at the Disco!
Quickly, you ran over closer to the radio just in time to hear everything you needed to know about
Potter! at the Disco
. Could this be the collaboration we have all been waiting for?

Hiring New Site Mentors!
Posted by Jessica on September 24, 2020 - 1:43 pm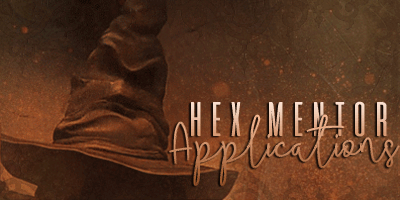 "Help will always be given at Hogwarts to those who ask for it." - Albus Dumbledore
When Harry first arrived at Hogwarts, he was surrounded by support from friends and teachers who helped him adjust to the wizarding world. Are you interested in serving as a helpful guide for the new members on HEX? Are you friendly, kind, and love to meet new people? Great! It's that time again, and we are searching for active and knowledgeable users to add to our team of HEX Mentors. If you want to learn more about the important role that these mentors play in helping out new users or find out how to apply, we'd love to have you stop by and check it out.
HEX Mentor Applications are now open!
THE RPC IS HIRING
Posted by Kasey on September 14, 2020 - 11:42 am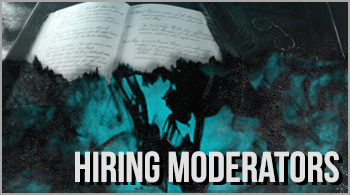 Yawning widely, you enter your common room after a long day of classes, ready to plop down in a comfy chair and chat with friends while you pretend you don't have homework piling up. You're about to claim the best spot in the room when you notice all the students gathered around the bulletin board. Squeezing in through the crowd, you get close enough to see the massive sign that reads: "ROLEPLAYING CENTRAL MODERATORS NEEDED".
Yes, you heard correctly! The Roleplaying Central is on the lookout for a few new moderators to join our team. The RPC forums are entirely dedicated to roleplaying, and are some of the most active forums on HEX, so we're in need of some new, active, and reliable moderators to help us keep the area running smoothly.
Is this sparking your fancy? Then head on over to
this thread
to learn more about what it means to be an RPC moderator and details on how to apply.
Applications will be open until 11:59 PM HEX time on September 27, 2020. We look forward to reviewing your application!
Top House Point Earners
Posted by HEX Staff on September 10, 2020 - 1:18 am
Congratulations to
Ravenclaw
for winning the House Cup for the 2019-2020 school year!
The results ended up being as follows:
Ravenclaw - 1,973,814.8 points
Slytherin - 1,610,740.4 points
Gryffindor - 1,499,715.0 points
Hufflepuff - 1,214,578.0 points
Ravenclaws may collect their House Cup prize via the link at the top of the common room! As a reminder, you must have obtained at least 650 points to be able to collect.

As a reminder to everyone that will take upcoming classes: you must attain 650 points or more to advance to the next year. For graduates, the minimum is 850 points.
This year we had thirty-seven people graduate. Becoming a graduate on HEX is very difficult to achieve, and is a huge honour. The following users graduated this year:
AHooDoo135, AiyanaShandley, Alexandria414, Alicat, Bonadea, bradswheels24, Bubblebaby, cat127, CedrinaForge1980, Chaotic Cam, DarkMark89, Devnet94, DominicanSr, dustdude19, Espen Johnsen, floo_powder2233, graciensm, greenjelly, huntersmommy611, ImmortalAngel, ivy greenwald, Jamoki, KatieBeth, Kljy, LadyOfLight, levnite53, Lucisa, Maestrodemusica, Miss Haley Potter, MissDeadpool, Pyper, Sasuke Uchiha, Trish, Vitallani, XxSilent_MoonxX, zaqxswcde123, and Zimmy.
The top point earners from points attained from homework, combined with points from doing things beyond homework deserve something for their hard work. On top of galleons they will also be given a Medal for Magical Merit so they can show everyone how hard they worked. The top point earners are as follows:
1. Morgana Malipiero - 1,000,000 Galleons
2. Kestrel Winter - 750,000 Galleons
3. Thesty - 750,000 Galleons
4. meganhilty - 500,000 Galleons
5. Koumori72 - 500,000 Galleons
6. Barbara Simcox - 500,000 Galleons
7. jfs12 - 450,000 Galleons
8. AccioNox - 450,000 Galleons
9. Sandie556 - 400,000 Galleons
10. LadyReeseKightkens - 400,000 Galleons
11. Soraruko - 350,000 Galleons
12. Wanda35 - 350,000 Galleons
13. Lindy_cakes87 - 350,000 Galleons
14. PurpleMidnight Beach - 350,000 Galleons
15. JosetteElise - 300,000 Galleons
16. LadyDeSeis - 300,000 Galleons
17. Isla Phantasm - 300,000 Galleons
18. Amity CatWalnut - 300,000 Galleons
19. Ellery Talbot - 300,000 Galleons
20. Joan dArc - 300,000 Galleons
21. Faithful Puppy - 250,000 Galleons
22. Effie - 250,000 Galleons
23. Rainewen - 200,000 Galleons
24. TheBaddestBlonde - 200,000 Galleons
25. SunkenSilver - 200,000 Galleons
26. Kasey - 200,000 Galleons
27. AvisCat27815 - 100,000 Galleons
28. Snakesnitch43 - 100,000 Galleons
29. FreyaHunter - 100,000 Galleons
30. Greenjelly - 100,000 Galleons
Congratulations to all of the graduates and top point earners!
Continental Conservation
Posted by Kasey on September 9, 2020 - 9:55 am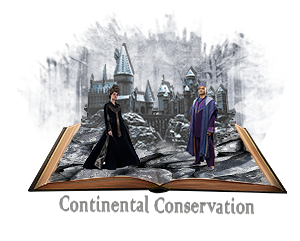 Welcome, welcome, to the first ever Continental Convention! We in the wizarding world are finally getting together to discuss global environmental issues and what we can do to help our world. We've got a number of great speakers and events for you during the convention, and many chances to speak with your fellow delegates about what actions we can take.
Now, please head on over to the
Convention Hall
for the Environmental Fair, where you can find a number of booths to help you learn more about the issues. Be sure to stop by each one and talk to our experts!

HINT: The Musical
Posted by KatieNumbers on September 6, 2020 - 1:03 pm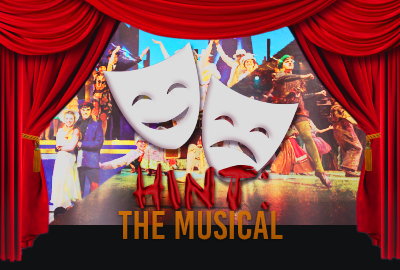 As you take a step into HINT Enterprises, you notice something feels different... But let's not make a scene, okay? From the music in the air, to the stage, to the HINT Mods dancing around the place... It's probably just a stage they're going through but... What could this be?
Okay, fair play! We'll stop with the play on words and tell you right away! The guise is over now, we'll deliver it: We're holding a musical! Not just any musical, no, it will be the biggest and grandest musical that you have ever seen! Look at those projected figures! Would you like to help us in
HINT: The Musical?




Written by MsVera
All Aboard!
Posted by Zoe on September 1, 2020 - 9:04 am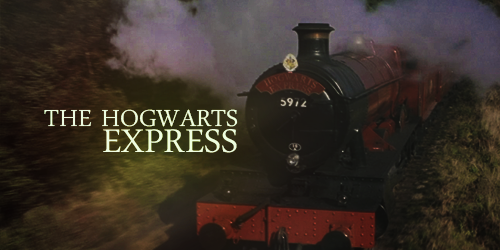 It's September first and you know that that means! Time for another term here on HEX! This year brings some old classes back for users to enjoy, as well as some wonderful new lessons, professors, and ideas. We know that you're all just as eager to get started as we are, so let's go! Head on over to
this thread
in the Entrance Hall to get started and find out more about how you can enroll in the 2020/2021 school term!
FOR MORE NEWS, CLICK HERE FOR THE NEWS ARCHIVE