Site News
A User-Chosen Christmas Item
Posted by HEX Staff on November 20, 2017 - 9:51 am
The Hogwarts house-elves want to make something special this year, but they can't agree on what to make. After a few polite arguments about what you all might like best, they decided they should simply ask. That way, they can make an item that you come up with! Submit your ideas for this new holiday item in the thread in the Entrance Hall. At the end of the week, we'll take the best suggestions we receive and place them in a poll for everyone to vote. The winning idea will be brought to life by one of our talented item designers and given away this Christmas!
So what are you waiting for? Head on over to
this thread
to learn more details and to make your suggestions. We can't wait to hear from you!
Fan Fiction Forum
Posted by Desiree Snow on November 19, 2017 - 10:10 am



"And then, of course, there was the sheer size of the library; tens of thousands of books; thousands of shelves; hundreds of narrow rows..."

The Library of Hogwarts is filled with tens of thousands of books, each with it's own story to tell. Aside from the stories found in these books, perhaps the most interesting kind are the ones shared in muted whispers. Secrets that were mean't only for the receiver, but have somehow travelled to some unsuspecting ears. What did you overhear? Tell us all about it in Fan Fiction's November Theme Prompt.

We also have a whole host of activities for you. Be sure to join all of them to get monthly participation tickets to win House Points in our Monthly Raffle:
Picture Prompt | Guess the Character | Continue the Story | Writing Circle | Character Journals
Magical Archives
Posted by ilostmyleftshoe on November 18, 2017 - 12:02 am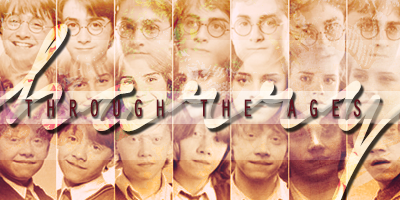 Who do you know has hair that changes color at will? Who's one of the only people you know whose Patronus changed once they fell in love? If you guessed Nymphadora Tonks, you were correct! Although, I'd suggest you don't call her that if you'd like to keep your wand intact. Zoom on over to the
Q&A
where you'll be able to interact with this month's guest!
This is your last chance to earn tickets for our
November Raffle
. As always, be sure you're keeping our
Watch Thread
on watch to stay up to date on our exciting events!
Sunday Tasks || Wednesday Task || November's Contest
New Issue of The Daily Prophet!
Posted by starrystar on November 16, 2017 - 4:02 pm
With the end of 2017 in sight, it's time to revel in delicious food, fireworks and some extremely chocolatey cakes! Join the writers of the Daily Prophet as they bring to us tidings from all over the wizarding world in this month's issue here.

Can't get enough of the Daily Prophet? Then head on over to the Official Archives. Special access, just for our readers!

If you have any concerns regarding the Daily Prophet, please contact Rosie_may or Snowleetah. You may also get in touch with Artemis Eve, Nicole2013 or starrystar with Publications Management.
Caretaker Concoctions - November
Posted by Sammy on November 15, 2017 - 7:48 am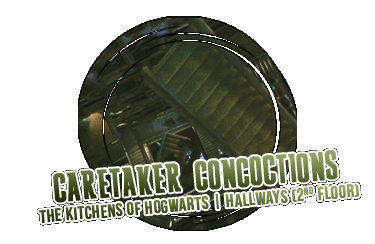 Hogwarts Thanksgiving
The November Caretaker Concoctions is brought to you by The Kitchens! It's not a real Thanksgiving if everything goes to plan, right? Well certainly not here at Hogwarts! What was meant to be a fabulous feast has now turned into disaster! Can you help save
Hogwarts Thanksgiving
?
PRIZES



Painting of Fruit// Turkey Every Flavor Bean // Wishbone Charm
First: First choice of item + 3000 House Points
Second: Second choice of item + 2500 House Points
Third: Remaining item + 1500 House Points

Be sure to watch the
Student Hangout's Watch Thread
and our
Student Corkboard
for regular updates on the happenings inside the walls of Hogwarts.
House Election Results
Posted by Zoe on November 12, 2017 - 4:01 am

And without further ado, the results from House staff elections! Please help us congratulate the winners of each House. We wish them the best of luck in the upcoming term and can't wait to see what they will do for their House!
GRYFFINDOR
House Staff:
Emily J
,
EvelynBlake
,
Ginny_Potter
,
Kaseyanne5
,
Pyper
, and
Sliemy
HUFFLEPUFF
Prefects:
amytyler
,
Danny
,
Joslyn
,
Kayleigh101
,
Lochness
, and
MariaAna
RAVENCLAW
Head Students:
Ollivandra
and
Robin
,
Prefects:
Dragon_Rider2637
,
InfiniteStarburst
,
Oakley
, and
Shimmering Sky
From the Grounds
Posted by Char on November 11, 2017 - 7:50 am

Two students are in a detention helping out Hagrid in the Forbidden Forest to keep a creature out of the Pumpkin Patch. What happens when Grawp suddenly shows up? Will the students ever finish their detention, or are they and Hagrid going to be distracted enough to forget about it? What happens to the creature that has been invading the pumpkins? Come and join us in the Forbidden Forest forum as we find more about this in
Patchin' up the Pumpkin
. All entries are due November 30, 2017, at 11:59 p.m. HEX time.
Please keep the Grounds'
Watch Thread
on watch for updates regarding activities and events like the current
Bi-Weekly Chat
, as well as
Roleplay and Roleplayer of the Month
.
HINT Forums :: November
Posted by duckie on November 8, 2017 - 7:30 am
The next chapter of HINTory has Alex and Skye dealing with some
dangerous dragons
on their way to Denmark! Come read the next installment, or catch up from the
beginning
! Each chapter includes a poll- your votes helps us determine what happens next in the story, and you might even get some House Points out of it.
While our globetrotters get sidetracked on their journey, they could use a little help from you guys! Being such a long way from home, they are longing for something to remind them of their native country. What better way to show them your support than with a thoughtful care package? Join us for
Fantastic Finds
for your chance at 2000 House Points and the HINTspiration Award!
Chapter 4: Dangerous Dragon | Fantastic Finds


Written by Zimmy
RPC November Updates
Posted by Cody on November 6, 2017 - 8:54 am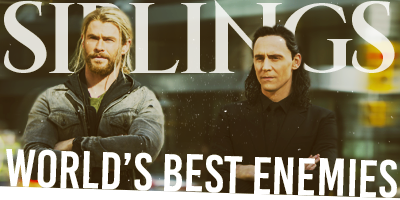 "Know your enemy and know yourself, and you can fight a hundred battles without disaster."

Ugh, siblings can be the worst! *cue eye roll* But just how much worse would they be if they were your nemesis? Come explore the possibilities in Siblings: World's Best Enemies. If you'd rather not not deal with your siblings this month, come save the RPC from the seemingly indomitable forces of Artron and Captain Cody! Put your heroic abilities to the test in Just Marvel-lous. With all of these superhero shenanigans going on, don't forget to stop by the Raffle Thread to take a look at this month's super prizes!

Even the strongest hero needs to take a break occasionally, so head over to the Teaching Center to participate in Meet the Parents. In this fun RP exercise, Maggie's future in-laws need you to help them out as they meet her for the first time.
Arts & Graphics Forum :: November
Posted by dagaz on November 5, 2017 - 3:20 am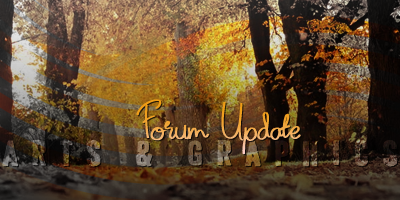 And when October goes, the same old dream appears
And you're in my arms to share the happy years...

October has faded, but the trees glimmer with the colors of Autumn. Sit back with your mugs of pumpkin spice everything, warm your feet with a convenient cat or dog, and join us in the Arts & Graphics forum as we explore the joys and sorrows that Autumn brings.

1st Place: 10,000 Galleons + 3,000 House Points
2nd Place: 5,000 Galleons + 2,000 House Points
3rd Place: 2,000 Galleons + 1,000 House Points

Graphics Challenge || Writing Challenge || Artwork of the Month || A&G ISO Thread
FOR MORE NEWS, CLICK HERE FOR THE NEWS ARCHIVE