News
House Staff - Results
Posted by Brandon on May 20, 2022 - 12:55 am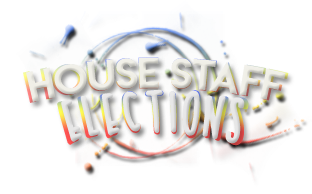 And without further ado, the results from House staff elections! Please help us congratulate the winners of each House. We wish them the best of luck in the upcoming term and can't wait to see what they will do for their House!
GRYFFINDOR
House Staff:
ash
,
bearsy
,
BrilliantBri
,
jasleen07
,
Kianna
, and
Tee
HUFFLEPUFF
Prefects:
Dancelot
,
eric52
,
Marla Chaos
,
Raeann547
,
RisenPhoenix
, and
Warmhugs
RAVENCLAW
Head Students:
Hazel Dust
,
Marvinater123
Prefects:
Elsie Lydell
,
Karylle
,
PhoenixRaven
, and
Momin
Additionally, we would like to announce not one, but two Assistant Admin promotions! Not only do we have
Beth
joining the admin team in Hufflepuff, we also have
Nat
joining the Gryffindor team! We are so very excited to have them joining the House Administration teams and cannot wait to see all of the wonderful things they will achieve. Congratulations, Beth and Nat!
Voting is Open!
Posted by Zoe on May 12, 2022 - 12:23 am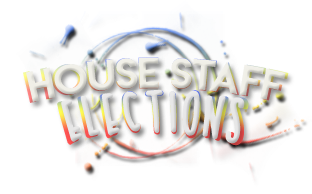 It's that time of year again! It's once again time to vote for House elections! To vote for your newest House staffers, go
here
. Want to refresh your memory on the candidate's campaigns or Q&A? No problem! You will find links below to each House's Q&A forums, just click on the name of your House.
GRYFFINDOR | HUFFLEPUFF | RAVENCLAW

Voting ends at 11:59 PM HEX time on May 16th.

Go vote!
House Staff Elections!
Posted by Zoe on April 26, 2022 - 12:26 am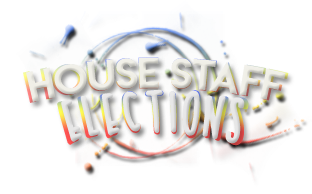 Attention: Gryffindors, Hufflepuffs, and Ravenclaws. It's election time again! If you've ever been intrigued by what goes on behind the scenes and are keen to get more involved in your House, then this is the perfect opportunity for you! Find the links for your House below to get your campaign going! Best of luck to everyone who decides to run.
GRYFFINDOR
Rules | Campaigns | Nominations
HUFFLEPUFF
Rules | Campaigns | Nominations
RAVENCLAW
Rules | Campaigns | Nominations
Magical Referees
Posted by TheHarpy on April 21, 2022 - 8:17 am
Magical Games & Sports is looking for referees to assist in the launch of the newly developed pillar: Magical Games, hosted by Fwooper Games -
insanely
good fun!
This area makes the oddball and silly canon games come to life! These games are meant to be enjoyed by everybody who is a fanatic over the Harry Potter series. We are looking for referees that have a positive attitude, work well in a team environment, are creative, and can communicate in a timely manner.
Come join the fun! Apply today!
The Weasley Hideout is Hiring!
Posted by LinSpinner on April 19, 2022 - 7:53 am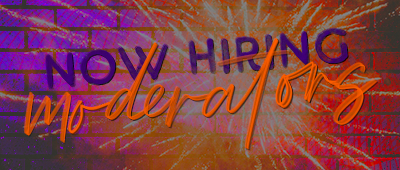 Do you love the Weasleys? Have you dreamed about being a moderator? Then you might just be in luck! The Weasley Hideout is currently looking to hire volunteer moderators/junior moderators. If hanging out with the Weasleys and creating activities just for HEX's younger users sounds like just the thing for you, head on over to the
applications
for more information. Take note that the deadline is May 3rd at 11:59 PM HEX time.
Happy Easter!
Posted by HEX Staff on April 14, 2022 - 12:01 am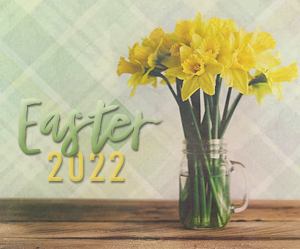 Spring appears to have come out of hiding, bringing Easter along with it! Unlike spring, the Easter Bunny seems to still be hiding somewhere around HEX, bringing his treasure trove of trinkets along with him as he places eggs in strange places. Come
hang out with us
for this year's Easter event - there's fabulously fun activities waiting for you!
And whenever you need to catch a break from hunting the elusive bunny, come and check out the
Holiday Prize Booth
which has been restocked with lovely, new items.


Magical Tales
Posted by Brandon on April 9, 2022 - 4:14 am
"I can't quite reach," Rose uttered as she stretched on tiptoes against the bookcase. Hugo and Rose stared up at the ancient-looking book above them, which sat perched neatly right on the top shelf, away from their reach.
"Climb onto my shoulders," Rose said, bending down so that Hugo could wrap his legs around her neck. Then slowly rising, teetering slightly as she tried to keep balance, Rose pressed against the bookcase.
"I Got it!" Hugo exclaimed, excitedly. He clambered off Rose and raised the heavy book up in the air with pride. As they peered down at the front cover their eyes met a very familiar title:
The Tales of Beedle The Bard
. They looked at each other excitedly, for this was their mother's prized copy and was said to hold many secrets.
The Hufflepuff House staff warmly invites you all to join us in
Magical Tales
, where Hermione and Ron's children are settling down to delve into a world filled to the brim with stories from Beedle the Bard.

The Shopping Forums are hiring!
Posted by Doc Necro on April 7, 2022 - 12:01 am
The Shopping Forums are looking for new people keen to join our unique team. You'll help moderate everything from silent auctions and gift exchanges to friendly banter. If you think you've got the economy knowledge, stellar attitude, and affinity for the spooky that makes for a great USF mod, step right over
here
to learn more about how to apply.
Secrets of Dumbledore
Posted by Nelly on April 2, 2022 - 12:00 am
"The world as we know it is coming undone. Grindelwald's pulling it apart with hate. If we're to defeat him, you'll have to trust me."
- Albus Dumbledore, Fantastic Beasts: The Secrets of Dumbledore
It is time. After the Crimes of Grindelwald, Newt is back - tasked with getting dangerously close to Grindelwald's army. In commemoration of the third installment of Fantastic Beasts, please join us in
The Secrets of Dumbledore
for a site-wide celebration!
As always, please be mindful of spoilers after the film has released. Be sure to check out multiple areas across the site, as many forums are participating in the site-wide with contests. Not only do these contests offer prizes, but additional tickets to the
Participation Raffle
.



"This is the team that's gonna take down the most dangerous wizard in over a century. A Magizoologist, his indispensable assistant, a wizard descended from a very old family, a schoolteacher, and... a Muggle."
April Fools' 2022
Posted by HEX Staff on April 1, 2022 - 12:02 am
"It's the most wonderful time of the year!" George sang at the top of his voice as he entered the Burrow's kitchen. "Come now, other Weasleys! The day for pranksters everywhere is coming. And this ruggedly-handsome prankster has plans. Big Plans…"
"Let me guess. Explosions, slime, inedible food, and generally a day that the rest of us would rather spend Stupified?"
"And what? You reckon you could come up with something better, Perce?"
Percy Weasley has taken over the planning for this year's April Fool's Day event. While this might include a swing from the usual chaos to the more academically-orientated fun, he's sure there'll be something everyone can enjoy, for once.

FOR MORE NEWS, CLICK HERE FOR THE NEWS ARCHIVE