News
HINT Forums :: April
Posted by Kasey on April 17, 2019 - 12:01 am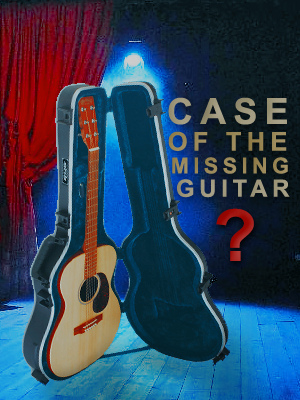 Oh no! Someone has snuck into the estate of Heathcote Barbary, rhythm guitarist for the Weird Sisters. And what's worse? They've stolen some of his prized possessions - his collection of famous Muggle guitars. He spent years collecting those guitars and is desperate to get them back. Can you help Heathcote locate his precious guitars in
Case of the Missing Guitar
? Start off in the
Fandom Forum
and follow the clues! You may just be rewarded for your help.
There are 10,500 House Points to earn as well as these melodious prizes:



Daily Prophet :: April Edition
Posted by ragna lokisdottir on April 16, 2019 - 5:15 am
From starting your gardens to getting ready for Easter, April is the time to enjoy spring! Spring is a time of renewal and rejuvenation, both in Nature and for us shaking off the last of the winter blues. Follow us in
April's issue
as we get our hands dirty planting those gardens.
Do you want to become one of our journalists? The Daily Prophet is now hiring new writers! Head over to our
Applications thread
for more information.
Did you miss an edition, or want to re-read your favorite articles? Check out our
Official Archives
to get your hands on all of the Daily Prophet's former issues.
If you have any concerns regarding the Daily Prophet, please contact
Breanna
or
Janelle
. You may also get in touch with
Cody
,
Karli
or
Steph
from Publications Management.
Caretaker Concoctions - April
Posted by Ry240 on April 15, 2019 - 11:34 am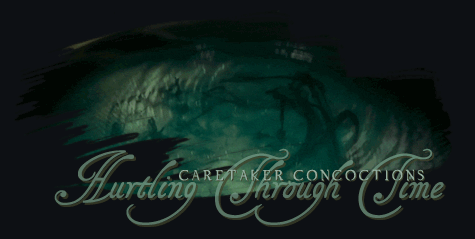 It seems that several students managed to get their hands on some vials swirling with memories. After finding a pensieve in the Room of Requirement, they dumped the memories into it. Now, it's up to you to follow them through the ten memories and see how things came to be at Hogwarts as the Caretakers present the Caretakers Decathlon -
Hurtling Through Time
!
PRIZES





Be sure to watch the
Student Hangout's Watch Thread
and our
Student Corkboard
for regular updates on the happenings inside the walls of Hogwarts.
Wanderlust
Posted by Brandon on April 13, 2019 - 9:20 am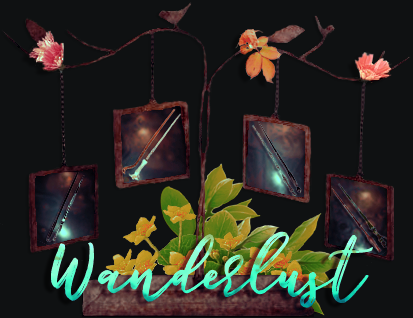 Learning which wand chooses you is one of the most exhilarating experiences you could possibly find in the wizarding world. Your wand is what hones your power, helps enhance it, becomes one of your most trusted magical tools.  The Hufflepuff staff invite you to come behind the scenes as the great Garrick Ollivander's apprentice in
Wanderlust
! We look forward to seeing you all there.

Arts & Graphics is Hiring!
Posted by Julieexann on April 12, 2019 - 7:48 am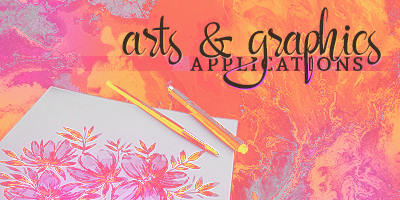 With all the growth and changes that the Arts & Graphics Forum continues to see, we're finding ourselves in need of a bit more help, so we've decided to open applications to join our moderating team!
As the central hub of all creative activity here on HEX, A&G is always looking for ways to encourage and challenge users to expand their artistic abilities in all forms of art - digital, traditional media, photographs, writing, poetry, and everything in between!
If you're a creative person and find yourself interested in moderating on HEX, be sure to click on the link below and check out our application! All applications are due by
April 25th
.
A&G Moderator Applications
From The Grounds
Posted by KatieNumbers on April 11, 2019 - 7:16 pm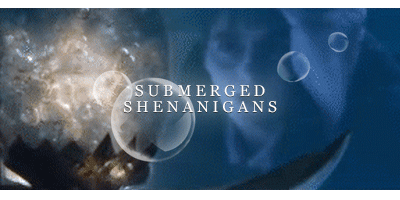 With Moaning Myrtle having enough of the underwater creatures, a prank war has arrived. Together with a friend, it's up to you to determine how it ends in
this month's roleplay
. All entries are due by April 30, 2019 at 11:59 p.m. HEX time.
While you're at it, make sure to keep an eye on our
Watch Thread
to stay up to date with events like our
current bi-weekly chat
and
roleplay and roleplayer of the month
RPC Teaching Center :: April Update
Posted by Cait on April 9, 2019 - 10:59 am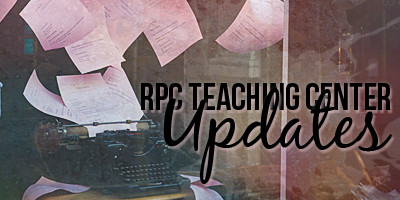 The Teaching Center is back at it again with a full set of learning opportunities and activities with House Points up for grabs!
Through the past months, we in the teaching center have focused on a number of different roleplaying aspects. Though all of these different aspects are very important, arguably, no aspect of roleplaying is more important than grammar. Grammar helps improve how we are understood, allowing for us to be heard, and to express exactly what you mean to your readers and your partners. Join us in
Grammar 101
to get practice on editing and correcting roleplay grammar. Then, try using your skills to make your own posts in this month's
Beginner Roleplay
Surprise-Surprise, and tell us about a surprising situation!
Additionally, the Teaching center would like you to congratulate our Student of the Month for April,
Kasey
! Do you think you've got what it takes to be the next Student of the Month? Check out the
Student of the Month thread
to learn more about it! Last but by no means least, we are on the lookout for new mentors! Think you have the skills to teach others how to roleplay? Then check out our
Mentor Applications
to learn more about becoming an RP Mentor!
United Shopping Forums - World Wide Wizardry
Posted by Edmundus on April 8, 2019 - 12:01 am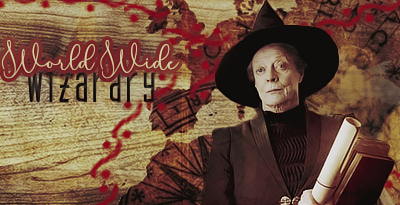 April is here and educators everywhere turn their thoughts to what they'll teach next term. Prof. McGonagall is no exception. But she's taking no half measures when it comes to improving the quality of education at Hogwarts. She's taking a world tour to other wizarding schools to gather ideas. Come join her as the United Shopping Forums proudly present
World Wide Wizardry
.
And don't forget the
Quarterly Raffle
. It's a new quarter with new prizes, so be sure to check it out and participate in the many contests and activities you'll find across the shopping forums. You just might earn some house points along the way. Watch the raffle thread for updates on those contests.
Publications Management - April Updates
Posted by Morgan93 on April 7, 2019 - 11:08 am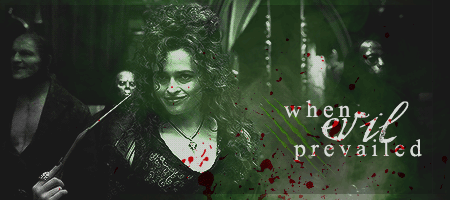 April showers bring May flowers - and also some new and exciting things over in
The Newsstand
. To start, we have the March Daily Prophet focusing on women in all their glory. Our April discussion takes this wonderful theme and runs with it. So come join us in talking about
historical and inspiring women
!
Now, what would you consider the opposite of May flowers? Did you just say garbage? Because that's exactly what the Quibbler served up in March. No, I'm not talking about their extraordinarily talented writers - just their topic, which took a heavy look into spring cleaning! Our discussion this month focuses on just that -
your trash
.
Not all of our publications took the bright and happy route with their issues last month. The WWN's broadcast took a dive into the dark, examining the biased era of pureblood-superiority. Our contest this month takes a stab at recreating what it's like to move in secrecy as a targeted member of society with some puzzles for you to solve. Come join us in
When Evil Prevailed
. Participation in any and all of the events this month could earn you not only some House Points or other shiny prizes, but also tickets to the
Newsstand Quarterly Raffle
!

RPC April Updates
Posted by Morgan93 on April 6, 2019 - 8:00 am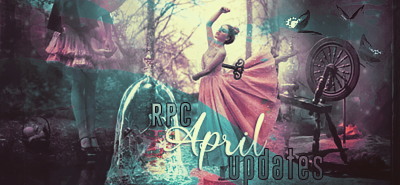 This month, the RPC is traveling back to our childhood as we read fairy tales and play with toys. Let's begin with a story, shall we?
Once Upon a Time
, two fairy tales collided headfirst. But - uh oh! - what happened next? Only you can tell us in April's Roleplay of the Month.
After writing about some fairy tale characters, take some time to explore who is hiding in your imagination. Come over to the Freestyle and tell us all about your
Concealed Companion
. Unleash your inner child, and let them have fun with their make-believe friend.
Over in the Lounge, we've found a toy! But it unfortunately seems to be lacking some important details. We need some help fixing our Jack-in-the-box, but
What's in the Box?
is up to you! Finally, we have some whimsical prizes in the
April Participation Raffle
that could be yours if you join our playtime this month!

FOR MORE NEWS, CLICK HERE FOR THE NEWS ARCHIVE