News
Dumbledore's Office is Hiring!
Posted by Jessica on May 4, 2021 - 3:51 pm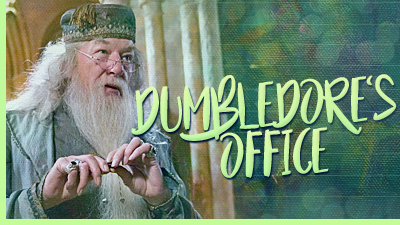 A celebration of diversity, open and accepting, healing and nurturing
Dumbledore's Office promotes self-expression and values each person as they are. We are currently looking to expand our team of moderators to help make D.O. a positive and safe space, as well as to assist in moderating the forum and creating monthly contests and activities. If you are interested in working with us, please stop by and see us
over here
to learn more about how to apply.
Quidditch Revamp
Posted by Ilostmyleftshoe on May 1, 2021 - 10:45 am

Are you a Quidditch fanatic? Can't wait to see our season back in session? We're glad to announce that we're looking for some enthusiastic fans to join our Quidditch revamp team! We're looking to expand our team in order to get our ideas off the ground and into the pitch. Fly down to the Quidditch Pitch for a chance to get involved and
learn more
.
House Elections!
Posted by Zoe on April 26, 2021 - 6:09 pm
Attention: Gryffindors, Hufflepuffs, and Ravenclaws. It's election time again! If you've ever been intrigued by what goes on behind the scenes and are keen to get more involved in your House, then this is the perfect opportunity for you! Find the links for your House below to get your campaign going! Best of luck to everyone who decides to run.
MoMA Moderator Applications
Posted by ragna lokisdottir on April 25, 2021 - 8:51 pm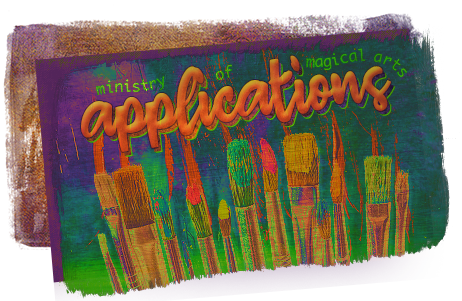 Do you enjoy splashing paint everywhere you can? What about getting ink all over your fingers from writing? Well, does the Ministry of Magical Arts have an opportunity or two for you! Not only are we looking for some new moderators to join our team, we're also looking for another Registrar to help keep our Mentor Program running smoothly. If either of these have snagged your attention, then why don't you
check this out
for more information!
A Flower and Garden Festival in the Shopping Forums!
Posted by Doc Necro on April 18, 2021 - 12:04 am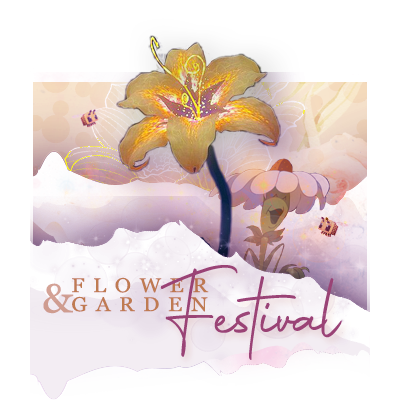 The Shopping Forum Mods are making a trip to the Disney World gardens, and you're invited to come along! There are plenty of flowers to see and smell, but your favorite Disney characters will also be around. And don't forget plenty of scrumptious food and memorable music. So relax, pull up a chair, as the Shopping Forums proudly present the
Flower and Garden Festival
in
The Three Broomsticks!
HINT Moderator Applications
Posted by Jessica on April 7, 2021 - 12:00 am


HINT Forums Moderator Applications
Are you a fan of Fandoms or obsessed with hobbies? Perhaps you're a gamer or love to theorize about what life would have been like if Harry knew his parents from the start. If so, maybe HINT is a good fit for you! HINT stands for Hobbies and INTerests and includes multiple forums: Games Forum, Clubs Forum, Magical Theories, Fandom Forum, and HINT Enterprises. We are looking to expand our team and can't wait to see our team grow. Interested in applying? Meet us
over here
to learn more!
Happy Easter!
Posted by HEX Staff on April 3, 2021 - 12:01 am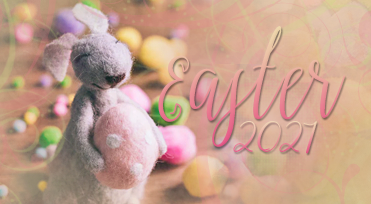 Have you noticed something fluffy whizzing past you? Well, next time, try to chase after it, as the elusive Peter Cottontail is once again hopping all over the site, causing shenanigans and handing out rewards to those who can catch him. While you're chasing the Easter bunny, come and join the Easter celebrations
here
. There are plenty of tasks to earn you Holiday Booth Tickets, and you might even win one of ten golden eggs by being active on the site!

Muggle Extreme
Posted by HEX Staff on April 1, 2021 - 12:02 am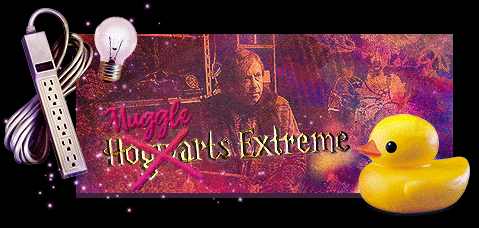 Oh, almighty rubber duck! It looks like Arthur Weasley was a bit too enthusiastic with his experiments, and now magic has disappeared. Poof, gone! Molly Weasley is not amused, and neither is the Ministry of (the now non-existent) Magic. While the Ministry officials are working as quickly as possible to restore the magical world we know and love dearly, it looks like we are stuck in the nightmare titled 'A Day in the Life of a Muggle'.
But, hey! Maybe you can take this opportunity to learn all about these moving staircases - what are they called again? ... Escapators?

The Heart of Pixar
Posted by Kasey on March 29, 2021 - 12:00 am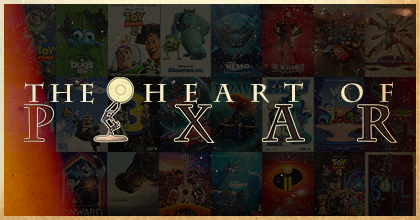 Urgh, what is that in my boot?
Riley wondered, pausing to take off her shoe and shake it out. A snake wriggled as it flung from the boot and hit the ground hard. Sighing, she then slid the boot back on and continued on her walk to school, moving her head back and forth to the lovely melody a man played on his guitar. The song filled her with such joy that she found herself stopping to smell a beautiful plant growing in a boot on the stoop of one of the stores. So engrossed in the plant, she didn't even notice Elastigirl floating overhead in the distance. It would have been quite the sight to see. Looking down at her watch, fear overtook her as she saw the numbers go from 8:29 to 8:30.
Oh no! I'm going to be late! Curse those darn easter eggs!
The Gryffindor House staff invites you to join us in
The Heart of Pixar
. Don't let that lamp blind you, though, as you'll need your keen eyesight to catch the easter eggs in the
Gryffindor Common Room
before they flicker off the screen.

Slytherin elections - results!
Posted by Jojo on March 26, 2021 - 10:54 am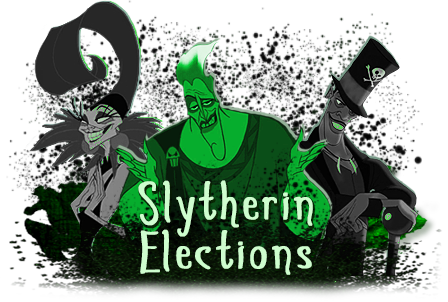 Slytherins have spoken and chosen the 6 users who will be our Prefects for the upcoming term. Without further ado, here they are!
SLYTHERIN PERFECTS

Alysanne | Axolittl
MalfoySwan | LadyReeseKightkens
louise | SSSlytherinQween
We wish them the best of luck in the upcoming term and can't wait to see what they will do for our House!
FOR MORE NEWS, CLICK HERE FOR THE NEWS ARCHIVE