Site News
New Issue of The Quibbler!
Posted by Zoe on August 13, 2018 - 4:48 am
Licorice Wands, Chocolate Frogs, Bertie Bott's Every Flavor Beans, Fizzing Whizbees, Sugar Quills... oh, the list goes on and on and on and on! No matter which sweet you pick as your vice of choice, none of us can deny that we all have a weak spot for something in particular. Maybe you're partial to fruity treats? No? How about something more tart that makes your mouth pucker like a lemon? Do you have to get your daily dose of chocolate before you start the day? No matter what your preferences are, you're bound to have a craving for The Quibbler's
August issue
, as it's all about candy!
If you have any questions, concerns, or comments about The Quibbler, please either visit
The Newsstand
or send an owl to
Zoe
.
From the Grounds
Posted by Em on August 11, 2018 - 8:28 am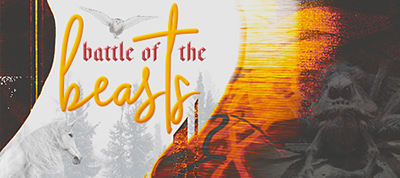 The creatures of the forest seem to have gotten into some sort of misunderstanding; most of them were arguing with one another, with each creature taking the side of their kin. Can you figure out why they are arguing with one another, be their peacekeeper, and save the balance of the Forbidden Forest in this month's
Battle of the Beasts
? All entries are due August 31, 2018, at 11:59 pm HEX time.
Please keep the Grounds'
Watch Thread
on watch for updates regarding activities and events like the current
Bi-Weekly Chat
, as well as the
Roleplay and Roleplayer of the Month
Goblin Silent Auction
Posted by Goblins of Gringotts on August 10, 2018 - 1:05 pm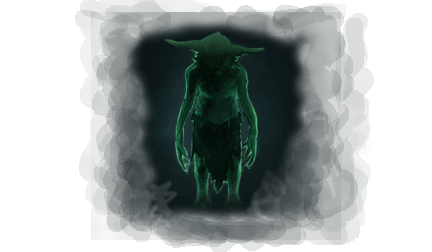 Have you heard the news? Vault 713 has been broken into! Gringotts has been in panic mode all afternoon, and some goblins have even taken to the streets themselves in search of the culprit. But, what is this? A couple of shifty-looking goblins in cloaks are lurking down a dark alleyway, and it looks like they are selling things - how awfully strange. Some of the items look really valuable, and you wouldn't want to miss out on a chance of getting a nice, shiny, new rare, would you? But be warned, the goblins are very picky creatures. However, we hear they are always on the lookout for galleons to continue building up their hoard of gold, so it might be wise to start digging into your savings.
Head on over
HERE
to check it out.
Keep an eye out, they will be holding these sales periodically in
Goblin City.
HINT Forums :: August
Posted by Zimmy on August 8, 2018 - 12:25 pm

The latest chapter of Hintory has our troublemakers
snooping around the Ministry of Magic
. How are they going to get out of hot water this time? Come read the next installment, or catch up from the
very beginning
! Each chapter includes a poll - your votes help us determine what happens next in the story, and you may even get some House Points for your contribution.
While waiting around in the Ministry, River, Alex, and Skye get their hands on some
interesting
documents, and will certainly need all the help they can get deciphering them. Head over to
The XXXXX Files
to put your skills to work! Submit an entry for your chance at 2,000 House Points and the HINTspiration Award!
Chapter 13: Curiosity is a Powerful Thing | The XXXXX Files


Publications Management - August Updates
Posted by Morgan93 on August 7, 2018 - 6:38 am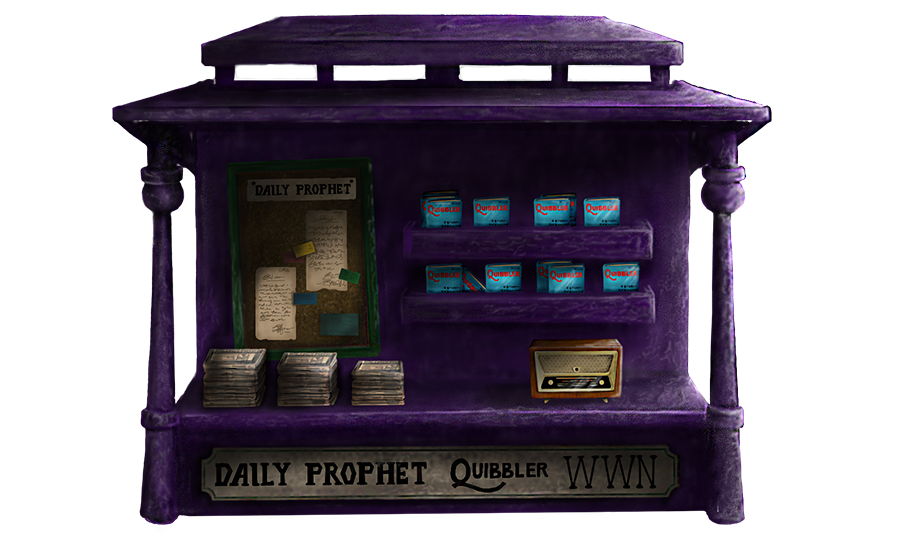 The Newsstand
is brimming with excitement this month! Join us as we go on adventures and tell stories, and tell stories of adventures!
They can make you laugh or cry, jump out of your skin in fright or just be for amusement. That's right, we're talking about stories! In July, the Quibbler immersed us in the fantastical world of stories. Now it's your turn to
discuss
all things stories! Come and share your thoughts on everything from writer's block to librarians.
If you're feeling inspired to write your own story, our contest,
DIY Fairytale
, may be just the thing for you! Will you take on the challenge of discovering your characters and determining their fate?
Lastly, what's a story without adventure? The Daily Prophet's July edition certainly loved adventures. Check out the
discussion
and share your own thoughts on adventures and your ideal adventure.
RPC August Updates
Posted by Cait on August 6, 2018 - 7:38 am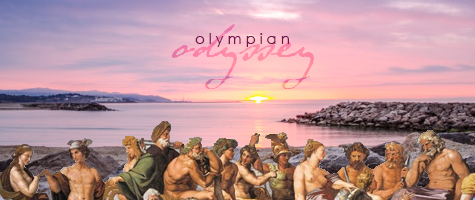 Come frolic in the summer sun with the RPC! We have the Greek Gods spending the day with us, but the where and how is up to you in this month's RPotM,
Olympian Oddysey
.
Perhaps your favorite summer activity is going to an amusement park? We've got you covered in this month's RP Freestyle,
Amusement Park Accidents
. Tread carefully though, disaster is just around the corner.
Want a fun, non-roleplaying activity? Head on over to
Category Carnival
in the RPC Lounge to describe your favorite HEXians as Greek Gods.
You didn't think you'd walk away empty-handed, did you? Check out the
RPC Participation Raffle
to see what summery treats await you!

Arts & Graphics Forum Update :: August
Posted by Katie on August 5, 2018 - 12:29 pm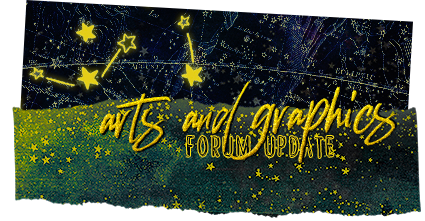 In August, the
Arts & Graphics Forum
would like to invite you all to join us in an adventure through the stars! Be sure to head over to our monthly challenges to try your hand at a constellation myth or to discover a new constellation. Keep an eye on our
Weekly Prompts
for some new inspiration if your muse has been feeling stuck or if you're just looking for a new idea!
If you're still in despair over the state of your portfolio or store after the Great Imgur Debacle, you can head on over to
A&G and Imgur
so your friendly neighborhood A&G mods can help you out!

And the most exciting news of all... we are THRILLED to announce our brand new
Blotting the Parchment :: Incentive Program
! Run, don't walk, over to the thread to learn more about our enchanting new item, what to do to earn some ink spots, and how you can snap one up for yourself!
1st Place:

Trelawney's Orrery OR

Star Chart + 3,000 House Points
2nd Place: 50,000 Galleons + 2,000 House Points
3rd Place: 25,000 Galleons + 1,000 House Points

Graphics Challenge || Writing Challenge || Weekly Prompts || Artwork of the Month
A&G and Imgur

O.W.L.s and N.E.W.T.s are Back!
Posted by Zoe on August 4, 2018 - 8:51 pm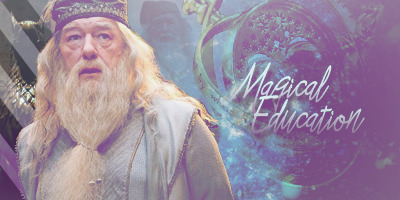 If you were here in previous years, you likely saw the glorious and definitely-not-stressful return of O.W.L.s and N.E.W.T.s. It's that time of the year again, so we've been preparing for yet another year of fun-filled exams. The anti-cheating quills have been charmed appropriately, the official parchments are ready to be stamped with scores, and Peeves has been banished from the Great Hall for the duration of the next two weeks. Get ready, HEXians - it's time for exams!
Head on over to
this thread
in the
Headmaster's Study
to find out more!
Diving into the Deep
Posted by Robin on August 3, 2018 - 12:09 am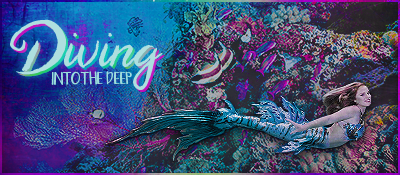 The deep blue sea: how vast and unexplored it is. Have you ever wondered what lies below? Do you yearn to discover new and fascinating creatures down in the depths? What magical and mystical sights have hidden themselves in the depths below the cool, rippling surface?
But, how will you get there? Surely you can't afford your own personal submarine! Or could you? Well, regardless of your answer, the Ravenclaw House Staff welcome you aboard our magical submarine! Of courses, you'll need to buy a ticket first, but then grab a seat and join us as we go
Diving into the Deep
!
Magical Archives August Updates
Posted by Aelara on August 2, 2018 - 2:43 pm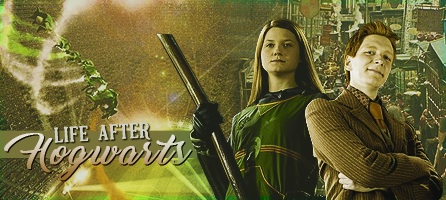 August is upon us and the Magical Archivists are bringing you our final segment in
Life After Hogwarts
. This time we are providing you an opportunity to try your hand at being a professional Quidditch player.
The British Quidditch team is looking for new players and applications are now open. Fly on over to
Quidditch through the Applications
. Hurry, because not everyone will be allowed to participate, and if you wish to do so, you should speak up by August 4th! In addition to the fame and glory playing Quidditch can bring you, participation will also earn you a ticket in our
monthly raffle
.
The Magical Archives always has contests, activities, and discussions happening throughout all of our forums, so make sure you check out our
Table of Contents
for the latest information. For every four events you participate in the Magical Archives forums, you earn one ticket for the exclusive
Book of Records
.
FOR MORE NEWS, CLICK HERE FOR THE NEWS ARCHIVE