Site News
Slytherin Election Results
Posted by Pain on February 17, 2019 - 6:52 pm

Without further ado, here are the results from the Slytherin House staff elections! Please help us congratulate the winners. We wish them the best of luck in the upcoming term and can't wait to see all the wonderful things that they will do for Slytherin!
SLYTHERIN
HoH: snakesnitch43
AHoH: Richard Lestrange
Prefects: Salazia, Pansy, Ragna Lokisdottir, and DiamondSwan15
Daily Prophet :: February Edition
Posted by Cait on February 16, 2019 - 10:23 am
Who is known for their wit, intelligence and originality? Why, that would be wise old Ravenclaw! Throw on some blue and bronze robes and join us in
February's issue
as we take a closer look at Ravenclaw House.
Did you miss an edition, or want to re-read your favorite articles? Check out our
Official Archives
to get your hands on all of the Daily Prophet's former issues.
If you have any concerns regarding the Daily Prophet, please contact
Breanna
or
Janelle
. You may also get in touch with
Cody
,
Karli
or
Steph
from Publications Management.
Caretaker Concoctions - February
Posted by Sammy on February 15, 2019 - 2:41 pm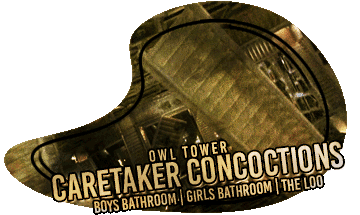 What was that that just ran by? Why did it oddly look like a magical creature? While pondering that thought, a couple more have rushed by. The large voice of Hagrid could be heard yelling, clearly frustrated over something. As you turn the corner, the half-giant comes into view. It looks like he needs some help after some of his magical creatures made their own
Great Escape
!
PRIZES




Hagrid Plushie || Errol Plushie || Blast Ended Skrewt Plushie

Be sure to watch the
Student Hangout's Watch Thread
and our
Student Corkboard
for regular updates on the happenings inside the walls of Hogwarts.
Happy Valentine's Day!
Posted by HEX Staff on February 14, 2019 - 12:02 pm
Each year, February 14th rolls around in swirling waves of pink and red hearts, carrying forth bouquets of flowers and baskets of chocolates. It's a day to spend with your nearest and dearest, showering each other in decadent declarations of love and devotion. For some, that means spouses or partners. For others, it's spending quality time with friends or family.

Here on HEX, we consider you all to be our nearest and dearest! HEXians around the world share their stories, talent, highs, lows, and lives with us and HEX wouldn't be as cozy and homey as it is without each and every one of you. Whether you have that special someone off HEX, you're still looking for your person, or if you're perfectly happy kicking back with some good old-fashioned chatting, HEX would like to wish you a very Happy Valentine's Day!!

As you're out and about spreading some love today, keep your eyes peeled. You never know what or who you might stumble across to help you celebrate...




Shopping Forums Update
Posted by little fox on February 13, 2019 - 11:09 pm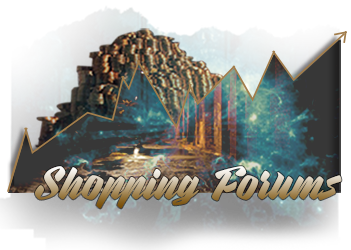 Welcome to February! The Shopping Forums are full of fun activities for you with great prizes and plenty of house points to be earned.
Fancy earning yourself the honor of Death Eater of the Month and all the spoils that come with it? Make your way
here
for all of the sinister details.
Have you began earning your tickets for the new
Quarterly Raffle
? Participate in the monthly contests to earn your tickets. Participate in all of the contests and you will find yourself earning extra tickets!
This month's fabulous contests are:
Parctical Pranks | London Underground's Affordable Extravaganza | Challenging Chairs | Bargining with Mr. Borgin
From The Grounds
Posted by KatieNumbers on February 12, 2019 - 12:13 am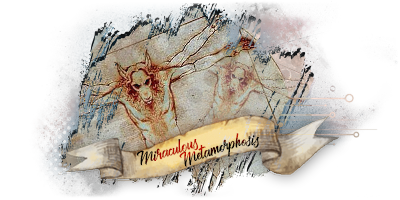 Come join us as we discover what happens when a creature turns into a human in this month's monthly contest,
Miraculous Metamorphosis
! Would they become easily adjusted to the human world? What troubles might they face? You get to decide! All entries are due by February 28th at 11:59 HEX time.
While you're at it, make sure to keep an eye on our
Watch Thread
to stay up to date with events like our
current bi-weekly chat
and
roleplay and roleplayer of the month.
Power of Four
Posted by HEX Staff on February 10, 2019 - 12:08 am





Ah yes, love! A very powerful force. Love can drive us to do all sorts of feats. It can also force us to slow down and smell the flowers or to speed up and view the world around us at hyperspeed. Love comes in many forms, of course. This time of year, we're all accustomed to seeing things that remind us of romantic love, such as intensity and passion. This year, however, we bring you something a little different. Your founders - Godric, Helga, Rowena, and Salazar - have decided that we should celebrate platonic love, especially our love for not just our own Houses, but those of our friends as well. Join us
here
, as well as in all four Houses, as we spread the love through the Power of Four. While you do so, be sure to keep your eyes peeled; you never know what you might stumble across!
RPC Teaching Center February Updates
Posted by KatieNumbers on February 9, 2019 - 12:12 am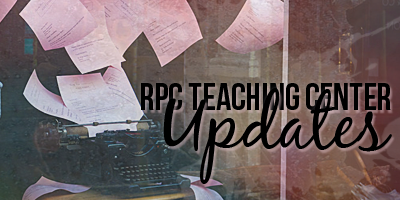 The Teaching Center is back with a new month full of fun activities and House Points up for grabs! Join us as we focus on descriptions in roleplays!
Descriptions are a very important part of any roleplay. They can help not only set a mood for the roleplay, but also paint a picture of the events happening around each character. Join us in our
101 series
on practice describing characters! Being able to describe a setting is another very important aspect of any roleplay. In this month's
Beginner's Roleplay
, you will have the opportunity to describe settings using any fandom of your choice!
But that's not all! Join us in
The Importance of Giving
to discuss how important "giving" is to your roleplaying partners. Delve into topics such as being able to provide your partner something to work with, and how you can help ensure you provide your partner enough to build off of.
Next, head on over to
this thread
to congratulate our Student of the Month for February 2019! Do you think you've got what it takes to be the next Student of the Month? Check out the
main Student of the Month thread
to learn more about this new initiative! Finally, we are always on the lookout for new mentors! Think you've got what it takes to teach other how to roleplay? Head over to our
Mentor Applications
to learn how you can become an RP Mentor!
Publications Management - February Update
Posted by Morgan93 on February 7, 2019 - 7:20 am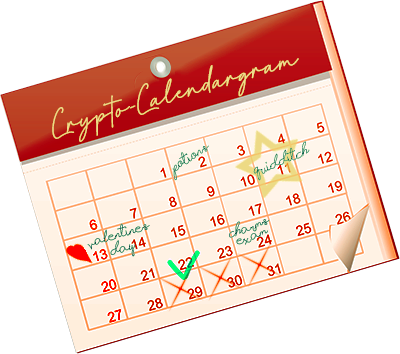 February has brought another set of exciting activities to
The Newsstand
. With the start of a new year, The Quibbler delved into a very relevant topic: calendars! The Newsstand is continuing this theme with a
discussion on calendars
.
Just as calendars have numbers, so does our Quibbler-based contest for the month. Can you help out the Newsstand and decipher our
Crypto-Calendargram
?
The new year is also a time for trying novel and exciting things. Perhaps the latest issue of The Daily Prophet has motivated you to participate in our
inspirational discussion
? Head on over to let us know what inspires you, both in the wizarding world and real life.
Participation in any and all of this month's events could earn you not only House Points and shiny prizes, but also tickets to the
Newsstand Quarterly Raffle
!

RPC February Updates
Posted by KatieNumbers on February 6, 2019 - 12:32 am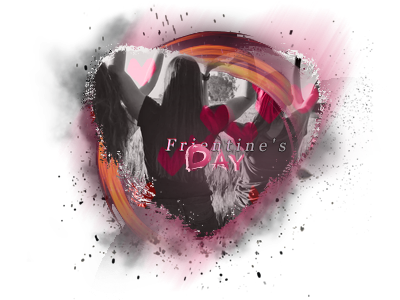 This Valentine's Day, come celebrate one of the most sacred forms of love with us - friendship! For
Frientine's Day
, you will have the chance to create your own party!
Do you love books and romance? In this month's Freestyle,
Trouble in the Stacks
, you get the best of both worlds! Join us as we discover the amazing world of literary romance.
This month, the Lounge will be celebrating Valentine's Day a little differently. Do you have a non-canon couple in the Harry Potter series that you wish more than anything could be together? Make this dream a reality in our Lounge contest,
Surprising Ships!
As always, by participating in any of our events, you will automatically earn a ticket to our
February Participation Raffle
! Head on over to see what amazing prizes await you!

FOR MORE NEWS, CLICK HERE FOR THE NEWS ARCHIVE