Site News
Jr. Caretaker Applications
Posted by Ry240 on April 21, 2018 - 8:58 am
With activity levels continuing to rise around HEX, the Caretaker Team are once again looking to hire new Junior Caretakers to help moderate the twenty-five forums spread out Inside the Castle. We are looking for ambitious team players, who are willing to put in the time and effort for HEX. Applications close on May 5th, at 11.59pm HEX time.
For more information on the position, and to find out how to apply, click here!

If you have any general questions, please owl Jenni.


Time For House Elections!
Posted by Zoe on April 20, 2018 - 1:32 am
Attention: Gryffindors, Hufflepuffs, and Ravenclaws. It's election time again! If you've ever been intrigued by what goes on behind the scenes and are keen to get more involved in your House, then this is the perfect opportunity for you! Find the links for your House below to get your campaign going! Best of luck to everyone who decides to run.
Fan Fiction Forum
Posted by Desiree Snow on April 19, 2018 - 8:29 am

"A solitary figure stood silently at the top of the staircase, looking down on a crowd of students visible below. Why is the character waiting separately from the crowd? "
There's something very suspicious about this character. Who or what is the figure looking for? Tell us your version of the story in
April's Theme Prompt.
Need more House Points? Participate in the contests below to earn tickets towards the
Monthly Raffle
:
Picture Prompt | Guess the Character | Continue the Story | Writing Circle | Character Journals
The Atrium
Posted by Katie on April 18, 2018 - 8:13 am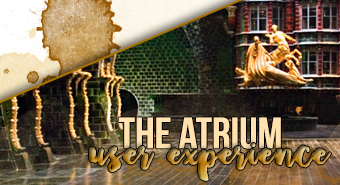 The sun is shining, the weather is getting warmer, and it's time for another round of activities in The Atrium!
We've got two brand new polls ready and waiting for your opinions, as well as a new participation raffle and HEXperience trivia to test your knowledge! Please be sure to read through the participation raffle requirements carefully - we've made some changes! Be sure to stop by the Fountain of Magical Brethren to chat with two more site staffers - they can't wait to meet you! Don't forget to stop by our monthly contest to wax poetic about springtime!
As always, if you've run across a bug or a glitch somewhere on the site, please stop by the
Errors and Glitches
thread to tell us all about them. Don't forget to drop by our suggestions threads to share that brilliant spark of an idea that hit you at 3:00am this morning!
We hope to see you around The Atrium soon!
The Daily Prophet: Spring Fling
Posted by Cait on April 16, 2018 - 6:09 am
April showers bring May flowers. April is also good for Egg hunting, practical jokes, and spring cleaning. The Daily Prophet has embraced all things spring this month. Come check out what we have in store, including some new articles to keep things fresh. Open your Daily Prophet
here
and get reading.
Missed an edition? Want to see what's changed? Check out the
Official Archives
to get your hands on all of the Daily Prophet's former issues.
If you have any concerns regarding the Daily Prophet, please contact
Cait
or
dragon_rider2637
. You may also get in touch with
Nicole2013
or
Cody
from Publications Management.
Caretaker Concoctions - April
Posted by MariaAna on April 15, 2018 - 10:13 am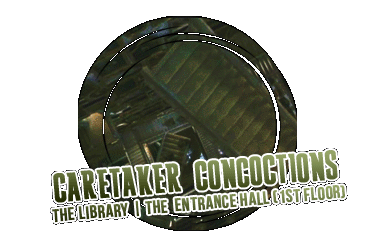 The students of Hogwarts have taken it upon themselves to enter the Restricted Section without permission to see all of the secrets it holds. Some are enjoying the thrill of doing something not allowed, while others want to learn as much as possible from these off limit books. Join the Caretakers this month in
Rendezvous to the Restricted Section
PRIZES




Knotgrass // Magical Me, by Gilderoy Lockhart // Nature's Nobility: A Wizarding Genealogy


Be sure to watch the
Student Hangout's Watch Thread
and our
Student Corkboard
for regular updates on the happenings inside the walls of Hogwarts.
Social Media Announcements
Posted by birdy on April 14, 2018 - 12:11 pm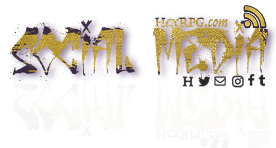 Social Media is hiring! Do you love Social Media? Love to create content for Social Media? Then we might be looking for you!
What might a Social Media Moderator do? Well, asides from standard moderating duties such as ensure HEX's Terms are enforce within forum 125, creating weekly chats, assisting in our monthly activities, and more. We also are also looking for individuals who can create content for HEX's social media accounts. You don't have to be graphically inclined - as long as you have an open mind to try, we have sites that can help you create graphics.
Social Media Hiring Application
---
- Bi-Weekly Chat: Reconnect - Share and be Social! - Bi-Monthly Trivia

- Spell Info

- Avatar Association - Social Media Puzzles

A Murder in the Shopping Forums
Posted by little fox on April 13, 2018 - 12:00 am

There's trouble brewing in the Shopping Forums where it seems a grizzly murder has taken place. Who could have possibly done this? The blonde-haired boy with a bit of a dark rap sheet, or maybe the quirky girl with the seemingly innocent persona? With no one to investigate this heinous crime we've turned to you for help. Are you up to the task? Head on over and take a peek at
Murder Most Foul.
You'll have to put your wit to the test to solve this mystery!
From the Grounds
Posted by Danny on April 11, 2018 - 12:04 am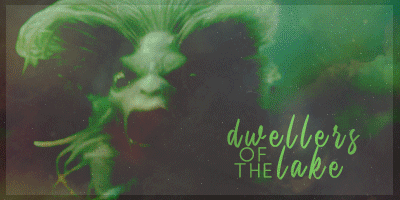 Have you ever wondered what it would feel like to live as a merperson? Well, here is your chance. Thanks to a potion given to you by your Potions Professor, you and your friend will have the opportunity to spend a day as a Merperson. Who will you meet? What did you do? Did you encounter anything dangerous? Come and join us Under the Lake as we find out more about the Merpeople in
Dwellers Of The Lake
. All entries are due April 30, 2018, at 11:59 p.m. HEX time.
Hagrid is also on the lookout for new Groundskeepers! Are you interested? Head on over to
this thread
to find out more!
Please keep the Grounds'
Watch Thread
on watch for updates regarding activities and events like the current
Bi-Weekly Chat
, as well as
Roleplay and Roleplayer of the Month
.
HINT Forums :: April
Posted by duckie on April 8, 2018 - 9:31 am
The next chapter of HINTory has Alex, Skye, and River catching a ship
to their next destination
. Come read the next installment, or catch up from the
beginning
! Each chapter includes a poll - your votes help us determine what happens next in the story, and you might even get some House Points out of it.
While the travelling trio prepare for even more fun in Australia, they need your help in creating a
Magical Mixtape
. Submit an entry for your chance at 2000 House Points and the HINTspiration Award!
Chapter 9: G'Day Mate | Magical Mixtapes


Written by Nicole2013
FOR MORE NEWS, CLICK HERE FOR THE NEWS ARCHIVE