News
Slytherin Elections!
Posted by Pain on January 21, 2020 - 1:57 pm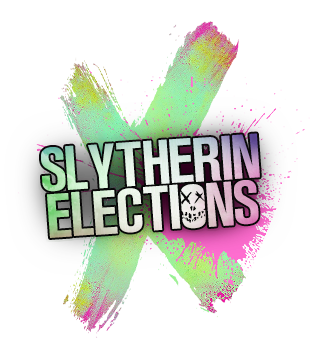 Hey! You in the silver and green. It's election season! It's time to sort out a new house staff for the next four months. Yes, we get our own special election time slot. We
are
Slytherins. Anyway, slither on over to the Common Room and check it all out.
Rules | Campaigns | Nominations
New Issue of The Quibbler!
Posted by Zoe on January 19, 2020 - 12:10 pm
This month's issue is guaranteed to knock your socks off! And if not, well... we tried! By the way... what type of socks do you have on? Black? White? Polka dots? Plaid? Are they short? Tall? Somewhere in between? What do you mean why am I questioning you? It's all in relation to this month's theme, of course!
That's right, Quibbleronis! To start off the new year, we're talking about socks! Go put on your fuzziest pair - and if you don't own fuzzy socks, you should! - and start flipping your way through the
January issue of The Quibbler
.
If you have any questions, concerns, or comments about The Quibbler, please either visit
The Newsstand
or send an owl to
Zoe
.
The Atrium
Posted by Katie on January 18, 2020 - 4:53 pm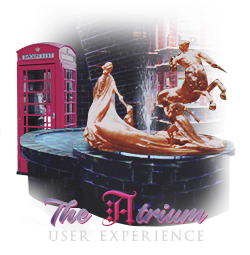 It's time to spread some love all around! Find out how with some new activities!
We're all anxiously awaiting your responses to our two newest polls, and we've got a new participation raffle and HEXperience trivia to keep you all on your toes! Skip on over to the Fountain of Magical Brethren to chat up two members of site staff and ask them all your questions. This month, the Ministry has given you the task of searching for some love to spread it all around. Head over to our monthly contest
Languages of Love
to learn how!
In addition to our
Errors and Glitches
thread, be sure to check out our
Known Bugs
thread, the
Broken Coding and Formatting
thread, and our
Homepage Polls: Let's Talk About That!
thread!
We hope to see you around The Atrium soon!
Social Media Monthly Update
Posted by little fox on January 17, 2020 - 10:58 pm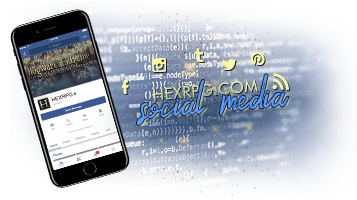 January is full of fun we can't wait to share! Join us for activities, prizes, galleons, and house points!
SOCIAL MEDIA CONTEST
Not wanting to do a New Year's Resolution this year? Then come on over, and make an Anti-New Years Resolution with the Social Media department's
January Contest
!
SOCIAL MEDIA CHAT
We have a new Muse of the Month - AmeliaZ. If you see her around be sure to congratulate her! When it comes to cell phones do you prefer iOS or Android? Head on over to
Monthly Musings
to give your input on this topic.
SOCIAL MEDIA TRIVIA
Just how good is your knowledge of the Wizarding world? Think you're up for it? You better, because
I Bet the Muggles Won't Know About These!
SOCIAL MEDIA RAFFLE
The Monthly Raffle is ready for a new month! Make your way over to
Platform Ponderings
for all the information on how you can participate!
WHO ARE YOU?
The Social Media staff is requesting that those who participate on the different platforms please fill out
this form
. This is to assist members of the Social Media department match users to their SM Platform names. All information gathered will be kept strictly confidential, and used only for the programs we need usernames for. Thank you!
#BeSocial




Daily Prophet :: January Edition
Posted by ragna lokisdottir on January 16, 2020 - 10:42 pm
We're almost a month into the new year and the new decade! We hope that you haven't given up on your new year's resolutions just yet. If you're one of those people who started 2020 without one because they never managed to keep them before, well, our
January issue
just might be able to change your mind. From tips on how to choose the right resolution for you and your goals this year to techniques on how to make them simple and easily achievable, you'll be sure to make it until the end of the year this time. And don't worry, if all else fails, we have a brand new charm ready that will
make sure
you'll keep to your plans.
Did you miss an edition or want to re-read your favorite articles? Visit our
Official Archives
for all of the Daily Prophet's former issues.
If you have any concerns regarding the Daily Prophet, please contact
Janelle
,
Mark
, or
Thene
. You may also get in touch with
Cody
,
Mark
or
Steph
from Publications Management.
Caretaker Concoctions
Posted by MariaAna on January 15, 2020 - 3:23 pm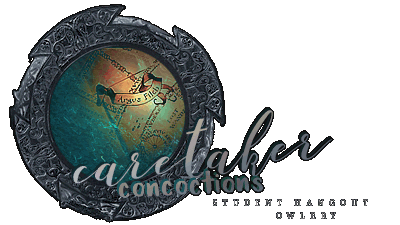 The infamous author and celebrity who constantly captures the hearts of witches and wizards everywhere with his tales of his own valiant deeds, has launched 'Project Lockhart':
Tribute to Magical Me.
The Project, which Gilderoy hopes to make an annual event, aims to help students excel and boost their passion for his studies, discoveries and magical contributions. Supported by the Department of Magical Education, Project Lockhart wants to discover and invest in the next generation of professional adventurers, or as to quote Lockhart himself: "The next Lockhart!" Could it be you? There's only one way to find out.





1st Place: Gilderoy Lockhart's Wand+ 3500 House Points
2nd Place: Gilderoy Lockhart's Portrait + 2000 House Points
3rd Place: Lockhart's Valentine to Himself + 1000 House Points

Stay up to date with the latest happenings in Hogwarts Castle! Be sure to watch the Student Hangout Watch Thread and regularly check our Student Corkboard
HINT FORUMS :: JANUARY
Posted by Kasey on January 14, 2020 - 4:15 pm

With a new year comes a new adventure. The HINT Team are delighted to announce the launch of a brand new HINTory bringing a host of characters, creatures, and contests to match. For this new adventure we'll be diving deep into the mystical world of Japanese mythology and there are plenty of ways in which you too can get involved. In
A New Era
we meet our new heroes and you can help us shape our new characters by completing our poll, and get a chance to win some House Points.
Our new HINTory activity gives you the opportunity to create your very own Japanese mythological creature. Let your creativity soar and you could be in with the chance of bagging 2,000 House Points and the coveted HINTspiration Award - what will you discover in
The Creature
...?
Chapter 1: A New Era | The Creature



Written by
Lauramarie
.
Shopping Forums - January Update
Posted by bubblebaby on January 13, 2020 - 8:54 am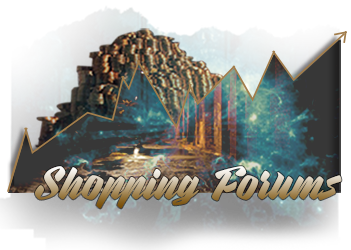 It's the start of a wonderful new year! The Shopping Forums have plenty of activities with shiny prizes and puzzles to get your brain working, so grab your notebook, dictionary and pencil and get ready to have some fun. Be sure you have the
Quarterly Raffle
thread on watch as well, as new ways to earn tickets becomes available on the 15th of each month from a few of the forums.
What are you waiting for? Go grab those pretty prizes, shiny galleons and much coveted House Points!
Winter Blues | Treacherous Travels
LU Activity | Crafting Confections | Holiday Poisons
Fan Fiction Forum
Posted by desi on January 12, 2020 - 12:06 am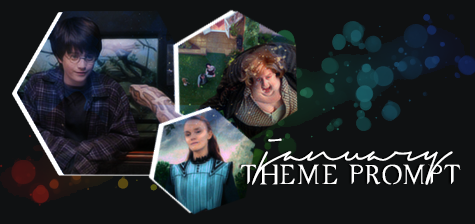 "Come now Harry, the Ministry doesn't send people to Azkaban for blowing up their aunts."
Magical mishaps are a common occurrence in young witches and wizards. Being young and not yet in control of their magic, children are prone to what is commonly called accidental magic. This is such an issue that there is an entire squad in the Ministry of Magic responsible for reversing the effects of these outbursts. Head over to
January's Theme Prompt
and write about a young witch or wizard using accidental magic.
Are you more of a reader than a writer? Then head on over to
Reader's Digest
, where the audience gets to shine! Don't forget to participate in the following activities to earn tickets towards the
Monthly Raffle
:
Character Journals l Continue the Story | FanFic Con | Guess the Character | Picture Prompt | Writing Circle





And, of course, don't forget that participation in Author's Notes could win you an item exclusive to the Fan Fiction department!


THE GROUNDS - JANUARY UPDATE
Posted by Samuel on January 11, 2020 - 3:39 am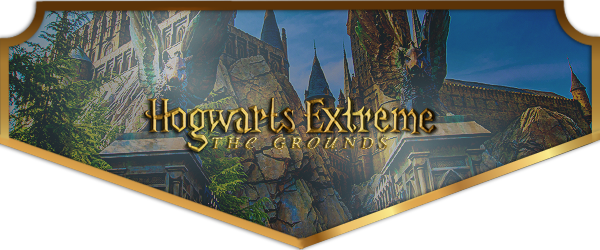 Have you heard the news?
Hagrid Is Missing!
After the
Daily Prophet
revealed him to be a half-giant, Hagrid was too overcome by sadness and worry to remain at Hogwarts. He fled his hut, and it's up to you what happens next in our newest RP contest.
In addition to that, we have a variety of contests and discussions spread among our eight forums. Take a look at the
Grounds Activity Overview
to see all the fun activities happening this month.
Don't forget there is now a Grounds-wide incentive featuring Hagrid's Keys, a shiny new item exclusive to the Grounds. Head over
here
to learn how you could be one of our lucky winners!

FOR MORE NEWS, CLICK HERE FOR THE NEWS ARCHIVE