News
Promotions!
Posted by HEX Staff on November 22, 2020 - 12:52 pm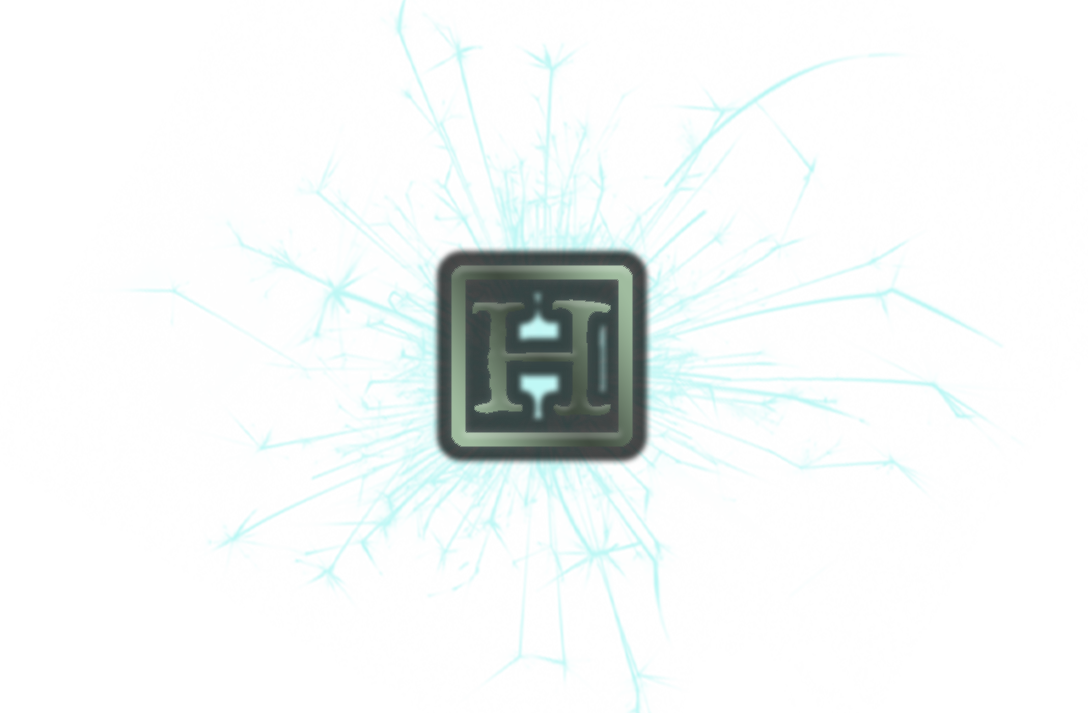 HEX would not run as smoothly as it does without the hard work of our moderators. It's our pleasure to reward those who really shine with promotions.
The following Junior Staff members have been promoted to Staff:
Jessica
and
KatieNumbers
. Additionally
Sasuke Uchiha
has returned as Staff Member.
We have two Global Moderators who have shown exemplary work and have been promoted to Junior Staff:
BiologicallyBeth
and
kaiou_michiru8
.
Additionally, you'll see the following Account Officers around
CastleQuest
,
Alyssa Whitten
,
Zapphyre
,
Mel
, and
wazzerweezel
.
Great work! We cannot wait to see what other wonderful things you accomplish!
Publications Management is Hiring!
Posted by Morgan93 on November 19, 2020 - 2:13 am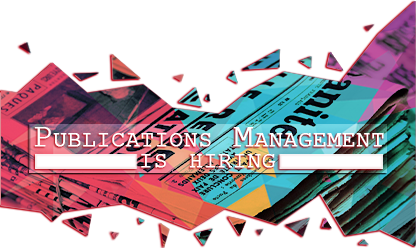 Extra, extra, read all about it! The Newsstand, the hub of all of HEX's wizarding news publications, is seeking out new moderators! Do you enjoy reading the Daily Prophet? Can't get enough of the quirkiness of The Quibbler? Look forward to every WWN broadcast? Then this may be the job for you! If we've caught your attention and you think you have what it takes, then head on over to
The Newsstand Moderator application thread
to learn more about how to apply. Take note that all applications must be submitted by December 7th at 11:59 PM HEX time lest they become yesterday's news.
Perhaps management isn't your style, but writing is?
The Daily Prophet is hiring
. Applications are open for as long as they need, so check it out while you can!
Realm of Creation
Posted by ragna lokisdottir on November 17, 2020 - 12:02 am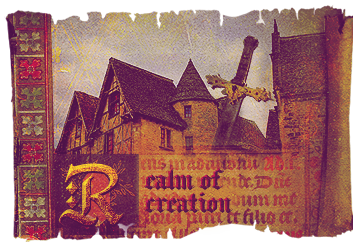 Hail and well met, good people of HEX! The gentle-folk of the RPC and MoMA eagerly await your arrival in the Realm of Creation. Pick up thy sword and don thy best garb; for adventure awaits.



Castle Confusion | En Garde | Wielding Weaponry
Literae Scriptae | Knights of the Round Tabletop
Path of the Guillotine | Participation Raffle




HOUSE STAFF - RESULTS!
Posted by Brandon on November 15, 2020 - 9:14 pm


And without further ado, the results from House staff elections! Please help us congratulate the winners of each House. We wish them the best of luck in the upcoming term and can't wait to see what they will do for their House!

GRYFFINDOR
House Staff: Cia, HeartofSpells17, HP765, kmdald, lazydaisy, and Lindy_cakes87

HUFFLEPUFF
Prefects: aislingodowd, Damiana, Emm, Emma_McCall, its_monika, and lilyanabell

RAVENCLAW
Head Students: Jessica, MsVera
Prefects: Emily, Enyra, Tongs_23, and Vanessa

SLYTHERIN
Prefects: Are, Axolittl, Callieblack, and FoxRiver, MalfoySwan, and Nicole2013



The Grounds is Hiring!
Posted by Enyra on November 12, 2020 - 2:47 am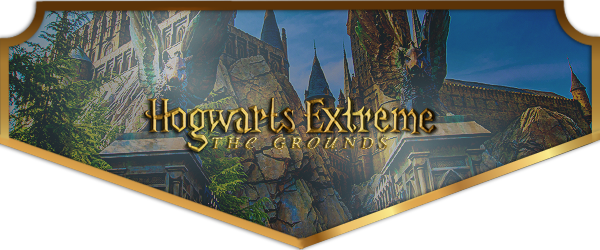 Hagrid is downright overwhelmed with all the work he has to do on the Hogwarts Grounds and is in desperate need of some helpers. If you think you have it in you to become a Groundskeeper, grab your shovels and garden shears and hop on over to the Applications for the Groundskeeper mod position to see what it is all about!

Please note that applications will now remain permanently open and we will hire based on the applications we have received whenever a position opens up. In order to be eligible, you need to be a member of this site for at least six months.


Magical Education is Hiring!
Posted by Zoe on November 10, 2020 - 5:05 pm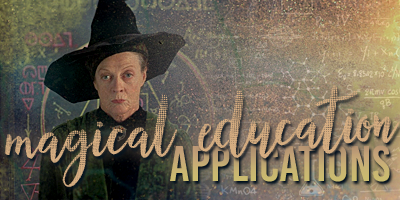 If you've ever taken a lesson on HEX, then you undoubtedly know that the Magical Education team exists. From making sure homework is graded, to providing new lessons each wave, and handling all of your questions, this team is here to ensure that you have the best possible experience with your magical education that you can! With that said, it's no secret that the Magical Education team is a rather large one. As such, we've decided to once again hold applications in search of some new members for our team - and no, we're not just hiring moderators!

If you're interested in joining our team as a moderator, secretary, and/or a coder, please head on over to this thread to find out more!


Voting is Open
Posted by Brandon on November 8, 2020 - 7:34 pm







It's that time of year again! As many of you have seen, voting is here! To vote for your newest House staffers, go here. Below you can find links to your House's Q&A to get to know the nominees better:

GRYFFINDOR: Q&A
HUFFLEPUFF: Q&A
RAVENCLAW: Q&A
SLYTHERIN: Q&A

Slytherin voting ends at 11:59 PM HEX time on November 11th. For the other three Houses, voting ends November 12th at 11:59 PM HEX time.

Go Vote!
Forum Update
Posted by KatieNumbers on November 4, 2020 - 9:39 pm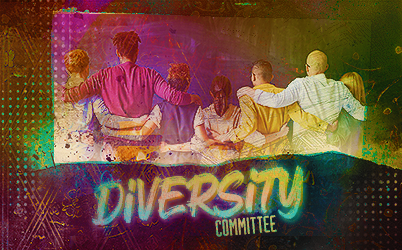 In the realities of 2020, it's more important than ever to take care of ourselves and each other. One area that we can each make active efforts to do this is by being mindful of how we approach the things that we say so that we do not risk hurting or triggering others in the process. For those that are unaware, a trigger is anything that brings forth the memory of trauma. We want everyone to feel safe on HEX and nobody should ever be taken to that particularly dark place simply because they didn't know the topic might show up in a thread. With this in mind, the Diversity Committee is proud to announce a brand-new feature that allows you to use Trigger Tags very similar to the current functions available with Spoiler Tags. These tags would be for use during difficult subjects that may be triggering for others.

Please note that at this time, use of these tags are not required and are at the discretion of the poster. However, we would like to highly encourage use of them when triggering content may be included in a post. This feature should only be used when discussing a sensitive topic that may be triggering for other users. This includes any graphic representations of potentially sensitive content, such as images, video clips, audio clips, or pieces of text. Please keep in mind that all HEX terms should continue to be followed when using these tags, similar how they need to be followed when using spoiler tags.

For more information on this tag, including where to find it, please feel free to head over to our community updates post about the tag. You can find this post here. The community updates thread will remain open for 48 hours. You may use this time to ask any questions you may have, or provide any feedback on use of the tag. Should you have further questions after this period, you are always more than welcome to post in our Community Concerns thread. You are also welcome to owl the Diversity Committee account at any time with questions or feedback you may have.

We look forward to hearing your feedback!


HAPPY HOWL-OWEEN!
Posted by HEX Staff on October 30, 2020 - 1:31 am

Howl-oween is upon HEX once more, with pumpkins sprawled out as far as the eye can see and an ominous howling coming from the distance. In order to celebrate in style, we've got some spooky tasks to help you earn delicious treats. No tricks are in store for you this year, instead we've got even more treats. Bobbing for apples is back this year, and there's a frightfully fun new Every Flavor Bean box that you might stumble upon via Random Event!

Come hang out and chat in the Pumpkin Patch, and check out the Guide to Howl-oween for more information!





House Elections
Posted by Zoe on October 24, 2020 - 10:00 pm



Attention: Gryffindors, Hufflepuffs, and Ravenclaws. It's election time again! If you've ever been intrigued by what goes on behind the scenes and are keen to get more involved in your House, then this is the perfect opportunity for you! Find the links for your House below to get your campaign going! Best of luck to everyone who decides to run.
GRYFFINDOR - Rules - Campaigns - Nominations
HUFFLEPUFF - Rules - Campaigns - Nominations
RAVENCLAW - Rules - Campaigns - Nominations
FOR MORE NEWS, CLICK HERE FOR THE NEWS ARCHIVE