News
Quidditch End of the Season Bonfire
Posted by desi on May 24, 2020 - 12:05 am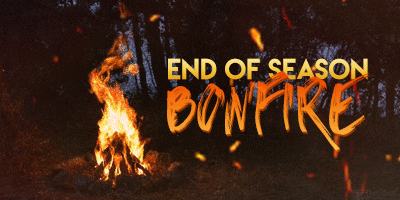 George: "I can't see anyone trying to bump off a quidditch team."
Fred: "Wood might've done the Slytherins if he could've got away with it."
Something is going on over at The Quidditch Pitch. The stars are shining down and a fire burns brightly at the center of the field. Students from all Houses have congregated around the fire, excitement heavy in the air. The Quidditch season is over and it's time to celebrate.
The Overseers are closing the pitch for the next year to rebuild HEX Quidditch from the ground up. Come join us for our
End of the Season Bonfire
as we burn the old to make way for the new!

Slytherin Elections!
Posted by Pain on May 21, 2020 - 3:15 pm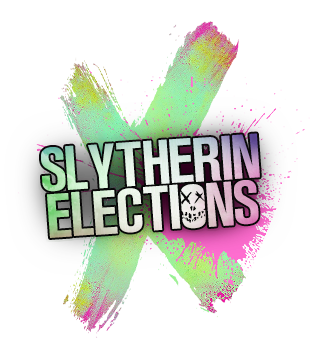 Hey! You in the silver and green. It's election season! It's time to sort out a new house staff for the next four months. Yes, we get our own special election time slot. We
are
Slytherins. Anyway, slither on over to the Common Room and check it all out.
Rules | Campaigns | Nominations
House Staff - Results!
Posted by Zoe on May 19, 2020 - 5:40 pm

And without further ado, the results from House staff elections! Please help us congratulate the winners of each House. We wish them the best of luck in the upcoming term and can't wait to see what they will do for their House!
GRYFFINDOR
House Staff:
CaptainBreeland
,
Fred Weasley 12
,
Georgy77
,
HeartofSpells17
,
Jen0826
, and
lilgiastar
HUFFLEPUFF
Prefects:
Angel of Light
,
Damiana
,
Lilyanabell
,
luvzdeidara
,
SamuelR
, and
Sara
RAVENCLAW
Head Students:
Alicat
and
Maya
Prefects:
Jaessa
,
Jessica
,
Maddy
,
Mark
The Atrium
Posted by MariaAna on May 18, 2020 - 5:09 pm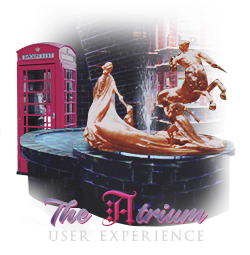 Join us in the new activities this month and in solving some discrepancies in the story of the Battle of Hogwarts.
We're all anxiously awaiting your responses to our two newest polls, and we've got a new participation raffle and HEXperience trivia to keep you all on your toes! Skip on over to the Fountain of Magical Brethren to chat up two members of the forum moderator team and ask them all your questions. This month, you should try and solve the inconsistencies regarding the descriptions of the Battle of Hogwarts. Head over to our monthly contest
Lost in Translations
to learn more!
In addition to our
Errors and Glitches
thread, be sure to check out our
Known Bugs
thread, the
Broken Coding and Formatting
thread, and our
Homepage Polls: Let's Talk About That!
thread!
We hope to see you around The Atrium soon!
Daily Prophet :: May Edition
Posted by athenniene cromwell on May 16, 2020 - 6:23 am
Brave, loyal, and steadfast in their beliefs, the Weasley family is certainly like no other. Throughout the years, we have come to know each member and how their individual and collective efforts contributed to the ending of the Second Wizarding War. But what have they been up to since then? Though they continue to grace the news from time to time, it seems that the family of redheads have been busier in the recent weeks! Grab a copy of the Daily Prophet's
May issue
and discover what it's like to live the Weasley life today!
Interested in being featured on the Daily Prophet but missed our applications? Be our next
Guest Writer
and join us for an issue!
Did you miss an edition or want to re-read your favorite articles? Visit our
Official Archives
for all of the Daily Prophet's former issues.
If you have any concerns regarding the Daily Prophet, please contact
Janelle
,
Mark
, or
Thene
. You may also get in touch with
Hallie
or
Steph
from Publications Management.
CARETAKER CONCOCTIONS - May
Posted by ragna lokisdottir on May 15, 2020 - 3:37 am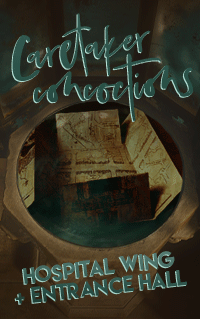 What do you call Hogwarts students who share a dorm?
Laughter has always been a way to make you feel good and light-hearted. Not only does it help to relax you from stress, it can also help to temporarily relieve pain! As we all seem to be getting a little blue, Madam Pomfrey decided that what Hogwarts needs is laughter! Head over to the Hospital Wing and join in the fun of
Laughter Is The Best Medicine
! You're sure to find something that will give you the giggles! Oh, what's the answer to the joke?
Broom-mates!





1st Place: Laughing Potion + 3000 House Points
2nd Place: Powdered Joy + 2000 House Points
3rd Place: Trick Wand - Purple + 1500 House Points

Stay up to date with the latest happenings in Hogwarts Castle! Be sure to watch the Student Hangout Watch Thread and regularly check our Student Corkboard.
Social Media Update
Posted by little fox on May 13, 2020 - 10:45 pm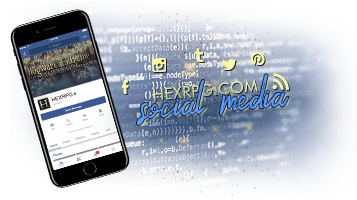 May Mid-Monthly Announcements!
PLATFORM TUTORIALS
Ever thought of making an account on one of the platforms, but you're unsure of where to start? We got you! The Social Media team now has five threads dedicated for each platform where we will share tips and information to help you navigate each site.
Facebook | Instagram | Pinterest | Tumblr | Twitter
SAFETY LESSONS
Of course, we also take platform safety pretty seriously on the Social Media team. Every month, we will post some
Platform Safety lessons
to help you stay safe online.
MONTHLY MUSINGS
There's still time left to join the first discussion of the month! Head to our
Monthly Musings
and share your thoughts on fundraising. Keep an eye out for the next topic, too!
SOCIAL BUTTERFLY
Another Social Butterfly is fluttering around! Congratulations to Deafy81 for being our May incentive winner! Interested in being our next Social Butterfly title holder? Check out the information
here
.
ISO: CONTENT CREATORS
Do you enjoy making online content or coming up with aesthetics and ways to engage with users on social media? You're in luck because we have
applications for content creators
open indefinitely! What are you waiting for? Join the Social Media Department today!
#BeSocial
Fan Fiction Forum
Posted by desi on May 12, 2020 - 10:06 am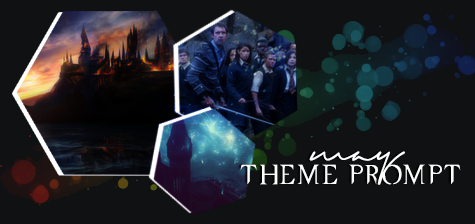 "Hogwarts is threatened! Man the boundaries, protect us, do your duty to our school!"
The Battle of Hogwarts contains hundreds of stories, each unique to the hundreds of people who participated in the Battle. What about the people who's stories have not yet been heard? Head over to
May's Theme Prompt
and write one of the sides of the Battle of Hogwarts, as a war correspondent.
Are you more of a reader than a writer? Then head on over to
Reader's Digest
, where the audience gets to shine! Don't forget to participate in the following activities to earn tickets towards the
Monthly Raffle
:
Character Journals l Continue the Story | FanFic Con | Guess the Character | Picture Prompt | Writing Circle





And, of course, don't forget that participation in Author's Notes could win you an item exclusive to the Fan Fiction department!


The Grounds - May Update
Posted by CustardApple on May 11, 2020 - 2:04 am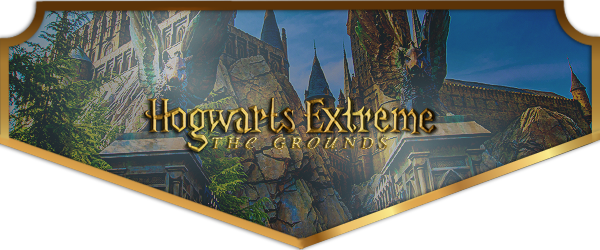 In Hogsmeade stands an abandoned house, doors and windows boarded up, where bloodcurdling screams and inhuman wailing can be heard. We now know this place as the Shrieking Shack. Join us now in
Hagrid's Helping Hands
to help us determine how this place came to be with the help of our favorite headmaster and groundskeeper.
Remember that not only participation in the above RP contest, but also in other activities and user-created RPs within the Grounds, can earn you tickets toward the Grounds-wide incentive item - Hagrid's Keys!
Activity Overview | Grounds-wide Incentive



New Issue of The Quibbler!
Posted by Zoe on May 10, 2020 - 10:05 pm
What's that falling through the sky? It's a bird! It's a plane! It's a... new issue of The Quibbler? Huh. And right on time, imagine that! We know that you're just as surprised as we are, but don't go "falling" all over yourself to snag a copy of the
May issue of The Quibbler
.
If you have any questions, concerns, or comments about The Quibbler, please either visit
The Newsstand
or send an owl to
Zoe
.
FOR MORE NEWS, CLICK HERE FOR THE NEWS ARCHIVE