News
Six Month Rare Release
Posted by Donations on July 30, 2021 - 6:02 pm
The July 2021 six month donation rare with item actions is now available for all that qualify!
The six month rare for this period is:
go here!
The next six month rare will be given in January 2022, for all that
donate
at least $10 a month, every single month from July to December 2021.
Thank you!
Slytherin Elections- Results!
Posted by Are on July 26, 2021 - 2:26 pm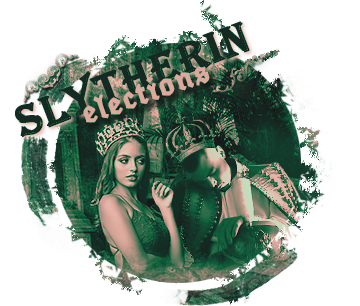 Slytherins have spoken and chosen the 6 users who will be our Prefects for the upcoming term. Without further ado, here they are!
SLYTHERIN PERFECTS

Alysanne | FoxRiver
Kate FoxWolf | Katie_slytherin
Mint | Niini666
We wish them the best of luck in the upcoming term and can't wait to see what they will do for our House!
Magical Education is Hiring!
Posted by Zoe on July 9, 2021 - 1:53 am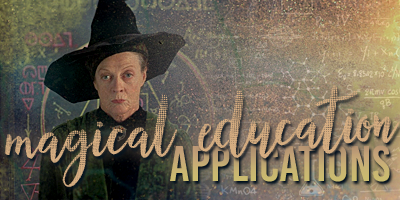 Whether you're a top student or you only occasionally complete your homework, you surely know about HEX classes. What you may not be aware of is that there is an entire department of users dedicated to preparing those classes that we all know and love (...well, we can pretend we love them, right?)! While we are waiting on the new term to start, the Magical Education coordinators are hoping to fill a few vacancies on our team... are you interested?
If proofreading makes you happy or if learning about subjects of all varieties grabs your interest, then this might be the job for you! To find out more, check out the
application thread
!
Slytherin - elections are open!
Posted by Jojo on July 3, 2021 - 4:58 am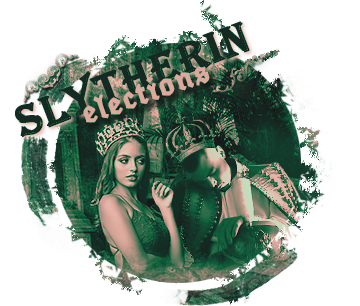 Slytherins, as promised, it's election season again! Whether you want to take matters into your own hands and apply, or you simply want to have a say in things by choosing who the next House staffers will be, head on over to the following threads to learn more about it (we are changing things up a bit!):



Rules | Campaigns | Nominations


Good luck!


HEXlympics 2021
Posted by Hermione Granger on July 1, 2021 - 1:05 am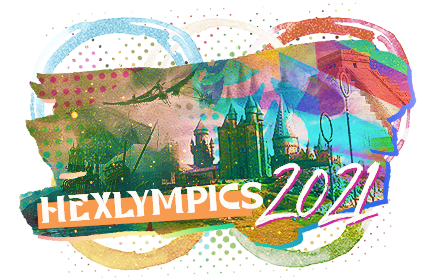 Rubbing her hands together slowly, the Minister for Magic stared at the scene before her with a large grin. After months of planning, scheming, and fighting obstacles she had never expected to face - who knew that it'd still be so hard to control a group of blast-ended skrewts?! - she was finally getting to see the fruits of everyone's labor: the HEXlympics.
Schools from all over had been invited to compete, to showcase the best of the best, and they had
not
disappointed. In their invitation, each school had been asked to prepare a competition exclusive to them and them alone, something that would showcase their school properly and provide a variety of contests for all participating students. Beaming, she slowly strolled across the Hogwarts grounds and took in all of the sounds, colors, and smells. Each student seemed to be gearing up for the competition of the year.
As the Minister walks past you, she notices that you're simply standing and staring at the festivities.
"Well? Do you have what it takes to compete against the best of the best in
The HEXlympics
?"

Summer Classes Are Back!
Posted by Zoe on June 28, 2021 - 1:48 am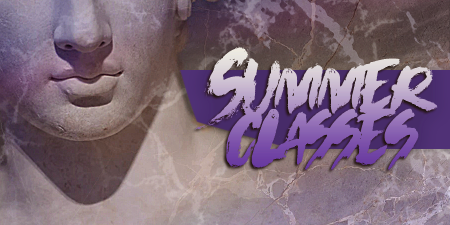 For some, summer break is a time to kick back, relax, and enjoy their favorite hobbies. For others, though... well, some of us would like to take a few extra courses and expand our knowledge. While we can't help out with those who want to broaden their underwater basket-weaving skills, we
can
bring you another round of summer classes. Hoorayy!
To find out more, check out
this thread
!
You've Got Mail!
Posted by MissHavok on June 27, 2021 - 12:00 am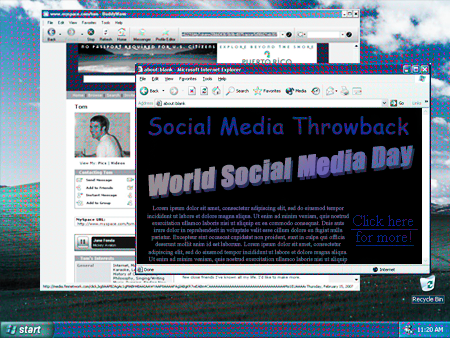 You've Got Mail!
Ever wondered why the internet is so big? We're going to go back in time to dial-up internet and when dinosaurs roamed the earth. These are the days in which many social media sites, as well as HEX, were born. This World Social Media Day, let us set sail to explore the 2000's and appreciate the youngest days of the World Wide Web.
That's
why it's so big, because it's full of secrets. . . and prizes.
Discover the sekrits.

HEX Pride
Posted by HEX Staff on June 25, 2021 - 12:00 am

For the past seven years we've celebrated Pride on HEX and it's become an event that many users look forward to. This weekend is no different and we welcome you back once more! As we come together, let's share the love and pride we have for ourselves as well each other. Please join us for the eighth annual
HEX Pride, 2021!

The Welcome Center's Guide to the Galaxy
Posted by Aurora on June 12, 2021 - 12:24 am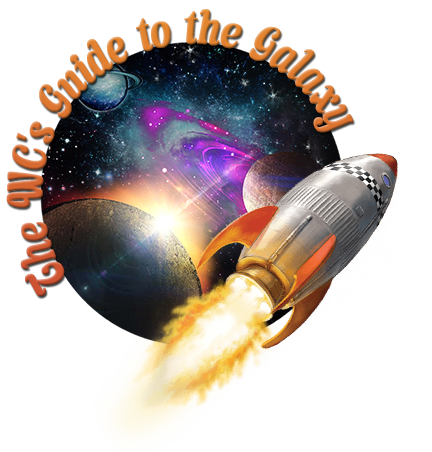 The Welcome Center welcomes you aboard the adventure of a lifetime as we travel through the many wonders of the Galaxy. There is plenty to encounter on the way, from new planets to new species, but whatever takes your fancy one thing we can promise is wonderful prizes and lots of fun!
So pick a super-intelligent android of your choice, jump aboard, and let us take you on
The Welcome Center's Guide to the Galaxy
!



Elemental Affair
Posted by KatieNumbers on May 28, 2021 - 9:46 pm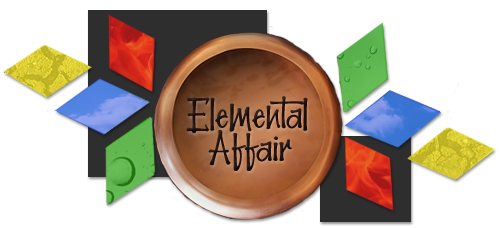 Fire, earth, water, air. Every element plays a critical role to our Earth, just like how each individual House member influences all of our Houses here on HEX. Join the Houses as we celebrate the unique diversity of our members in
Elemental Affair
! Several tasks will be spread throughout each of the four Common Rooms, with several prizes up for grabs in our raffle. You will have access to all four Common Rooms throughout the event, so we hope to see you there!




FOR MORE NEWS, CLICK HERE FOR THE NEWS ARCHIVE