Site News
Fan Fiction Forum
Posted by Desiree Snow on June 22, 2018 - 1:14 am

The sky was black with clouds, a storm is raging outside Hogwarts School of Witchcraft and Wizardry. Flashes of lightning lit up the Great Hall, and the character watches the harsh storm with awe on the charmed ceiling.
Why has the ceiling of the Great Hall suddenly turning solid black? Tell us your version of the story in this
month's theme prompt!
Enter for your chance to win some awesome prizes:



Participate in the contests below to earn tickets towards the
Monthly Raffle
:
Picture Prompt | Guess the Character | Continue the Story | Writing Circle | Character Journals
The Atrium
Posted by Katie on June 18, 2018 - 10:24 am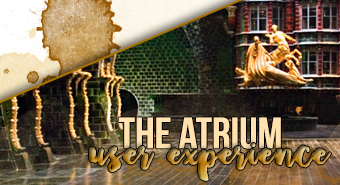 Classes are over for the year and The Atrium wants to celebrate with a brand-new round of polls, trivia, #MeetTheTeam, and contests!
We've got two new polls ready and waiting for your opinions, as well as a new participation raffle and HEXperience trivia to test your knowledge! Be sure to stop by the Fountain of Magical Brethren to chat with two more site staffers - they can't wait to meet you! June is PRIDE month and we've been thinking that The Atrium is looking a little dull - head on over to help us create a poster to help decorate!
As always, if you've run across a bug or a glitch somewhere on the site, please stop by the
Errors and Glitches
thread to tell us all about them. Don't forget to drop by our suggestions threads to share that brilliant spark of an idea that hit you at 3:00am this morning!
We hope to see you around The Atrium soon!
The Daily Prophet: All Things Hufflepuff
Posted by Cait on June 16, 2018 - 5:58 am
This month, in honor of Cedric Diggory's death, we are celebrating all things Hufflepuff. Pull out your yellow and black flags and wave them proudly as you read this month's issue
here
.
Did you miss an edition, or want to re-read your favorite articles? Check out our
Official Archives
to get your hands on all of the Daily Prophet's former issues.
If you have any concerns regarding the Daily Prophet, please contact
Cait
or
dragon_rider2637
. You may also get in touch with
Cody
from Publications Management.
Caretaker Concoctions - June
Posted by Ry240 on June 15, 2018 - 12:33 am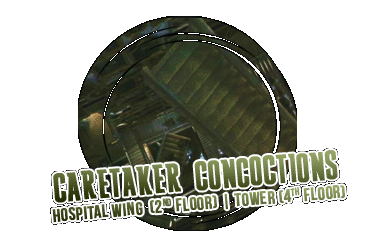 Hogwarts has been infected by Dragon Pox, and the disease is very contagious. Whether you're trying to avoid contracting the disease, or wanting to try to heal those infected, you should join the Caretakers this month in
Dragon Pox at Hogwarts!
PRIZES




Dragon Blood Every Flavor Bean // Dragon Sweater // Silver Wizard Card - Chauncey Oldridge


Be sure to watch the
Student Hangout's Watch Thread
and our
Student Corkboard
for regular updates on the happenings inside the walls of Hogwarts.
Quidditch Referee Applications
Posted by dagaz on June 14, 2018 - 2:05 am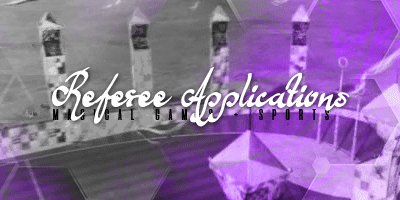 Have you ever dreamed of working with Madame Hooch? Maybe you just know you'll be the NBT when it comes to Quidditch? Well, you're in luck because the good Madame needs quite a bit of help. Fly by the
Quidditch Referee Applications
thread for a chance at a unique, involved, and entertaining refereeing position! To help with Quidditch 101, your application must be completed and sent in by June 21.
Slytherin Election Results!
Posted by Pain on June 12, 2018 - 11:59 am

Without further ado, here are the results from the Slytherin House staff elections! Please help us congratulate the winners. We wish them the best of luck in the upcoming term and can't wait to see all the wonderful things that they will do for Slytherin!
SLYTHERIN
HoH: JoMalfoy96
AHoH: Jessie
Prefects: Astrid, Joleina, Louisemalfoy03, & Salazia
From the Grounds
Posted by Char on June 11, 2018 - 10:41 am

The students have just finished their final exams. What better way to celebrate than with a carnival? They have little time left at their beloved school before they must board the Hogwarts Express and head home. How will they spend it? Will they hang out in the carnival or explore the Forbidden Forest? Come and join us in the Grounds Forums in celebration of another great year at Hogwarts in
The Final Countdown
. All entries are due June 30th, 2018, at 11:59 p.m. HEX time.
Please keep the Grounds'
Watch Thread
on watch for updates regarding activities and events like the current
Bi-Weekly Chat
, as well as
Roleplay and Roleplayer of the Month
.
New Issue of The Quibbler!
Posted by Zoe on June 10, 2018 - 6:57 pm
What is
your
favorite wizarding publication?
If your response to that question is anything other than The Quibbler, then you are wrong. Yep. Entirely, totally, absolutely wrong. Not convinced? This month, The Quibbler writers took on the momentous task or writing all about the best publication ever known to be created in our world - ours. Grab your spectrespecs and pick up the
June issue
, readers, as it's time you start to love this publication as much as we do!
If you have any questions, concerns, or comments about The Quibbler, please either visit
The Newsstand
or send an owl to
Zoe
.
HINT Forums :: June
Posted by Zimmy on June 8, 2018 - 4:48 pm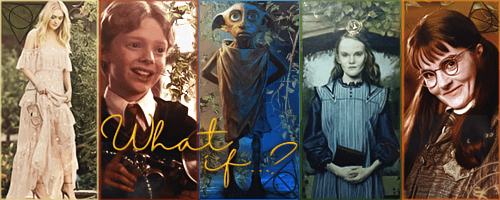 This month, the Magical Theories forum is theorizing about the meaning of life. More specifically, about how the HP universe would be different if some of our favorite characters had lived. Join us in exploring what might have been in this month's House Point contest,
What If?
There are 11,000 House Points to earn as well as these prizes:



Publications Management - June Updates
Posted by Aelara on June 7, 2018 - 9:23 am
As always,
The Newsstand
team is in the depths of the news most important to our community. Join us in The Newsstand this month as we move at a snail's pace like a common Muggle and celebrate breakfast!
Muggles are fascinating to some and peculiar to others, but have you really taken the time to think about them and their lifestyles? The WWN May broadcast did and gave us all a glimpse into Muggle lives. Now, you can try your hand at some 'ordinary' Muggle tasks in
Muggle Mishaps
.
We have all been told that breakfast is the most important meal of the day, and in its May edition, The Quibbler took this meal and really dug into it. Now, it is your turn to join in on the
discussion
.
If you need a change of pace, the Daily Prophet really had to slow themselves down in their May edition to be 'At a Snail's Pace'. It is time to
discuss
all things from the mollusk itself to some people's favorite pastime of procrastination.
However, there is no time to procrastinate, so hurry on over and participate in June's events, there are Prizes, Galleons, and House Points up for grabs! All activities end on June 28th.
FOR MORE NEWS, CLICK HERE FOR THE NEWS ARCHIVE