A&G Forum Mod
Graphic Designer
A&G Forum Mod - Graphic Designer
Mixed Blood
Ravenclaw
you can find me where the wild things are
1st year Witch
Age: 15
Posts: 3,205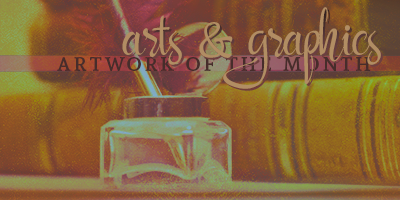 August's Artwork of the Month was created by GoldenHand!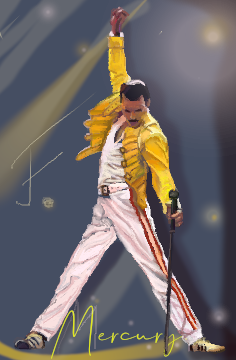 Goldie's Portfolio:
::GoldenHand's Graphics portfolio::
Goldie's digital drawing of Freddie Mercury is truly just... wow. From the complementary colors used to the depiction of Freddie all the way to the overall composition, this piece of artwork is really nothing short of a stunner. I especially like how the background is drawn to subtly highlight Freddie Mercury's stardom at the peak of his career; the stage lights and spotlights create a wonderful sense of movement throughout the piece that is easily overlooked but equally as important as every other aspect of the piece. We really hope to see some of your future digital art, Goldie - well done!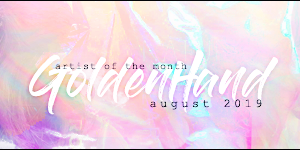 Don't forget to add your portfolio to the A&G Portfolio Directory!

Have you seen a work of art or a piece of writing that you believe is worthy of winning Artwork of the Month? Head over to our AotM nominations thread to tell us about it!
Muggle Survivor
Muggle Survivor
Muggle Born
Gryffindor
My mum died on April, 1st! :'-( /// (Due to health problems I can't be much around atm. I'm sorry!)
1st year Witch
Age: 26
Posts: 7,767
Oh wow.... what an amazing and gorgeous graphic!

This looks absolutely stunning!
Congratulations, @GoldenHand, very well deserved!

Edited by Wanda35

Seeker of Magic
Magical Creature
Water Sign
Friend to All
Seeker of Magic - Magical Creature - Water Sign - Friend to All
Veela
Slytherin

🌷🌸🌺🌷🌸🌺🌷 "I'm a witch, not a Ouija board."
2nd year Witch
Age: 21
Posts: 13,149
I am so, so happy. Thank you so much! <3
Archives Apprentice
Archives Apprentice
Mixed Blood
Ravenclaw
❀ Travelling until the 24th - tag/SP/owl ❀
2nd year Witch
Age: 26
Posts: 34,767
Congratulations! Very well deserved


Slytherin SKWAD
Magical Archivist
The Light of Wisdom
Slytherin SKWAD - Magical Archivist - The Light of Wisdom
Pureblood
Slytherin

🔥"Everyone is what they are and where they are for a reason."🔥 //A tad busy//
2nd year Witch
Age: 29
Posts: 31,757
Ohh this is beautiful! Congratulations GoldenHand!!


A&G Forum Mod
Social Media Mod
Graphic Designer
Pink Devil's Wife
A&G Forum Mod - Social Media Mod - Graphic Designer - Pink Devil's Wife
gold blood
Ravenclaw
as above, so below
Graduated Witch
Age: 27
Posts: 197,317
This was stunning. Congratulations. (: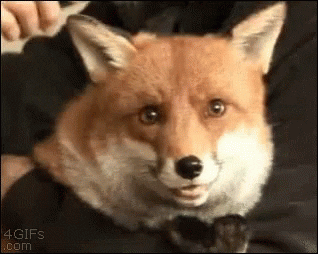 Slytherin Prefect
Slytherin Prefect
Muggle Born
Slytherin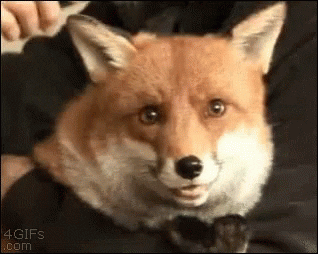 💫I think, therefore I walk into walls💫
2nd year Witch
Age: 20
Posts: 11,582
Handooooo I'm so proud of you, congrats!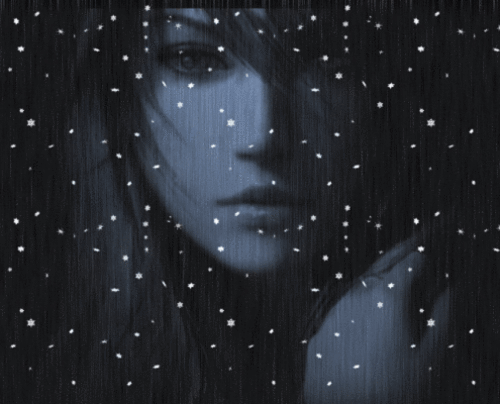 Muggle Born
Ravenclaw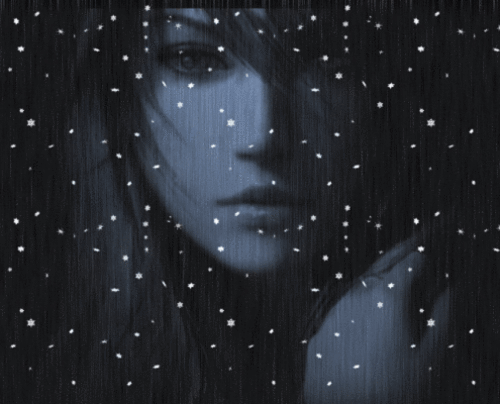 "Don't worry. You're just as sane as I am."
2nd year Witch
Age: 51
Posts: 39,758
Congratulations @GoldenHand !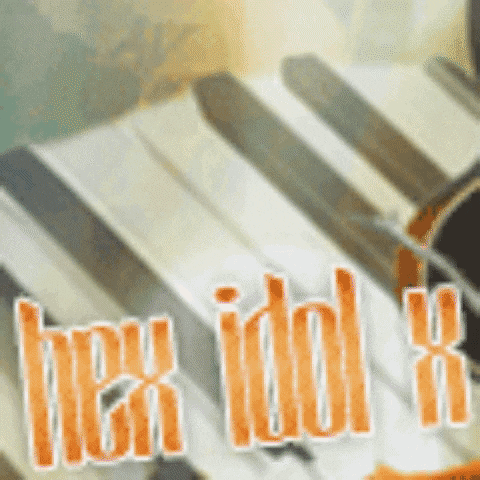 Mixed Blood
Hufflepuff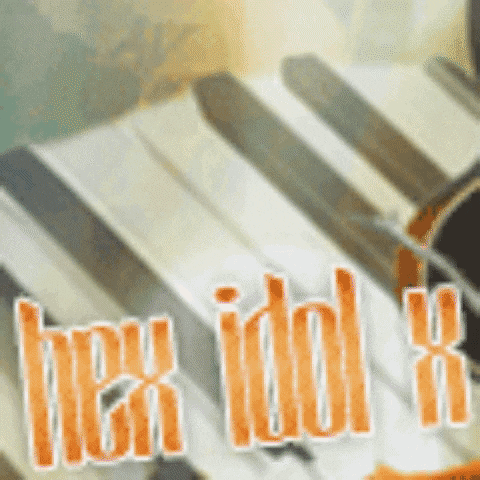 Hello
2nd year Witch
Age: 13
Posts: 4,366
@GoldenHand Congratulations! That is an absolutely amazing graphic!
Muggle Born
Gryffindor
When will I now witch house I am in
1st year Witch
Age: 10
Posts: 1