Evil Silver-Haired Immortal Bunny Blood
Ravenclaw
Now 10x gayer
5th year Wix
Status: Offline
Age: 20
Posts: 61,685
November's Artwork of the Month was created by
Reneespeaks
This elegant piece was beautifully done by reneespeaks. Looking at how simple, yet how detailed it is makes one admire such gorgeous artwork! The colors chosen and the textures used all mix together quite well, giving off a calm feeling. We are proud to see that such a talented artist can join us here in the A&G forum! Good work, Renee.
Reneespeaks graphics portfolio:
Dark Oak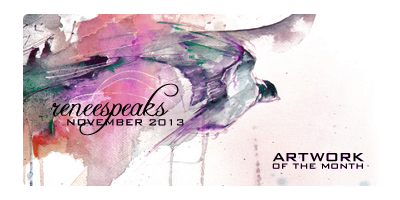 - PREVIOUS FEATURED ARTWORK -
2010 December: Shaya Mason
2011
January: , February: kay85, March: Jordyn_Greene, April: Fair_Columbina, May: littlemiss_tutu, June: xMooneyx, July: hpandtheootp12, August: GhostlyFox19, September: Isabella2577, October: nauxizioo, November: Isabella2577, December: RavenZoeClaw
2012
January: JamesLondon , February: beautiful_lily_evans, March: dollgodess, April: Shaya Mason , May: Ybetoula, June: Contra_Mundi, July: archTITANess, August: Shaya Mason, September: nauxizioo, October: TheSaladButter, November: Atara Beaudelaire, December: Annie Wayne
2013
January: Jrunnel, February: Agni Kai , March: SofiaR April: Savi Malfoy, May: Fair_Columbina, June: ZZZ628, July: Skyelandor, August: _LegendarySushi_, September: LunaExtreme October: RainbowPhoenix
Don't forget to add your portfolio to the A&G Portfolio Directory!

Edited by Savi Malfoy Edited by Harry_fun
love brings you flowers and it builds you coffins
4th year Witch
Status: Offline
Age: 26
Posts: 23,124
Oh my god.

I was not expecting this! Thank you so much!
Evil Silver-Haired Immortal Bunny Blood
Ravenclaw
Now 10x gayer
5th year Wix
Status: Offline
Age: 20
Posts: 61,685
You definitely deserved it

Good job!
I can do nothing in this world but try
2nd year Witch
Status: Offline
Age: 17
Posts: 1,514
It's so pretty! Congrats!
Stressed out!
6th year Witch
Status: Offline
Age: 27
Posts: 91,681
Congrats

lovely work of art there!

Erd nyesyemzet? Esnyet hotskard semezekt; tenyerd asiro neboldyet, nyet. xD
3rd year Wizard
Status: Offline
Age: 17
Posts: 10,393
The light colours bring in such an ethereal feel

Great job! I love that graphic!