Magical Archivist
RPC Moderator
Jr. Caretaker
Badger Brigade
Nicky's Noble Steed
Pasi's Unicorn Twin
Sassy's Amor
Caffeinated Chemist
Magical Archivist - RPC Moderator - Jr. Caretaker - Badger Brigade - Nicky's Noble Steed - Pasi's Unicorn Twin - Sassy's Amor - Caffeinated Chemist
Glitter Blood
Hufflepuff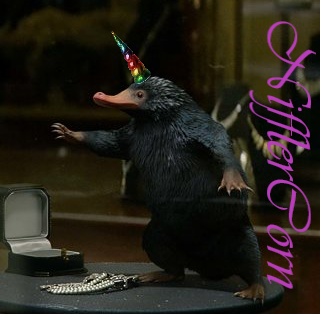 #TeamPurpleMooncalf NifflerCorn Focused on school- replies delayed
5th year Witch
Status: Offline
Age: 21
Posts: 27,847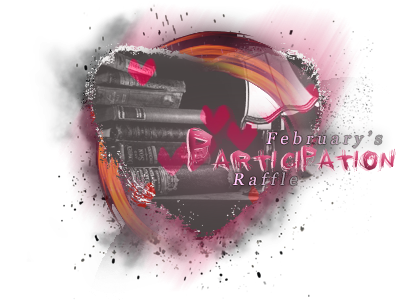 'Being deeply loved by someone gives you strength while loving someone deeply gives you courage."- Lao Tzu
It's shaping up to be a month of love and friendship in the RPC! First, show your love for those near and dear to your heart in the Roleplay of the Month by celebrating Frientine's Day and throw your own celebration!

If you'd prefer something less lovey-dovey, head over to this month's Freestyle and check out Trouble in the Stacks to try your hand at being a magical librarian.

Finally, if romance is more your speed, check out the Lounge's own Surprising Ships and celebrate non-cannon relationships in Harry Potter.

For participating in any and all of these lovely events, you get a chance at winning some heartwrenching prizes!
PRIZES

Everlasting Ink


Book Charm


Love Potion Charm


Romilda's Valentine to Harry


50,000G


35,000G


35,000G


30,000G
If you have any questions, please post them in this thread or contact one of the RPC Moderators listed at the top of the RPC Forum.
Note:
Given how rare the prize is, users will not be eligible to win the Everlasting Ink more than once in a calendar year. Should a user who has already won the Everlasting Ink be randomized for that prize, we will re-randomize all of the prize winners to ensure our results are as fair as possible.
Supi loves pie
4th year Student
Status: Offline
Age: 40
Posts: 13,900
particpating... but could care less
A&G Forum Mod
Item Designer
Sapphire Securer
A&G Forum Mod - Item Designer - Sapphire Securer
Pureblood
Ravenclaw
#MagpiesInDisguise #MyBodyMyRights #LoveisLove #Atheist #resistTrump #migrantsWelcome
5th year Witch
Status: Offline
Age: 31
Posts: 52,228
Quote: Supi
particpating... but could care less
oh wow ... why is that? o.O
Burning Bright | We know what we are, but know not what we could be... -Shakespeare
1st year Witch
Status: Offline
Age: 14
Posts: 1,445
I did the Surprising Ships only

Hufflepuff Prefect
Beth's Unicorn Twin
Bunny Collector
Unicorn
Hufflepuff Prefect - Beth's Unicorn Twin - Bunny Collector - Unicorn
Muggle Born
Hufflepuff
Who couldn't use a little luck!
1st year Witch
Status: Offline
Age: 36
Posts: 6,910
I will need to look over them all again, and decide what ones to do.