Junior Staff
Graphic Designer
Junior Staff - Graphic Designer
Pureblood
Ravenclaw

Pretty Evil
Graduated Wizard
Status: Offline
Age: 24
Posts: 28,458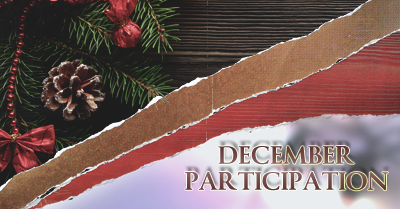 The RPC is in a festive mood this December! Join us as we celebrate the holidays in unique ways. If you're the sort that enjoys playing with toys, you might want to hop on over to our Roleplay of the Month, Playtime where the toys are coming to life! Whether you're looking for a friendly laugh or a horror-filled adventure, this is the place for it!

If you're not that interested in toys, maybe you'll enjoy the RP Freestyle, Not a Merry Christmas, in which you'll face the challenge of telling a festive story without using staple holiday-themed words,

If neither of those are to your liking, though, you can always try the RPC Lounge Contest, Home Sweet Home, a sliding puzzle with an optional story-writing prompt!
PRIZES

Everlasting Ink


Gingerbread House


Holiday Wizarding Chess


Gingerbread Every Flavor Bean


50,000 G


35,000 G


35,000 G


30,000 G
If you have any questions, please post them in this thread or contact one of the RPC Moderators listed at the top of the RPC Forums.
NOTE:
Given how rare the prize is, users will not be eligible to win the Everlasting Ink more than once in a calendar year. Should a user who has already won the Everlasting Ink be randomized for that prize, we will re-randomize all of the prize winners to ensure our results are as fair as possible.
I have to do this as an Endeavor, sorry.
1st year Witch
Status: Offline
Age: 13
Posts: 6
Hi, I'm pretty new to HEX, and I don't fully understand some things. So- how do you sign up/take part in this raffle? Either I didn't read close enough or it wasn't stated in the description.
Thank you!
~Newbie Watch~Fanfiction Updated~Dark Side~Noble House of Malfoy~Malfoy Manor Member~Taking GIF Request~
1st year Witch
Status: Offline
Age: 22
Posts: 954
@Rosegold05
This one is just for participation, you can earn tickets for this raffle by participating in one (or all three if you wish) of the activities mentioned above.
There's Playtime, Home Sweet Home, and Not a Merry Christmas (you can click on these words in the first post)

Junior Staff
Graphic Designer
Junior Staff - Graphic Designer
Pureblood
Ravenclaw

Pretty Evil
Graduated Wizard
Status: Offline
Age: 24
Posts: 28,458
Yes, it's basically as Raven Knight described. We usually have a different participation raffle each month.