Cute as a Button
Cute as a Button
Mixed Blood
Gryffindor

Questions of science, science and progress, do not speak as loud as my heart.
7th year Witch
Age: 25
Posts: 29,909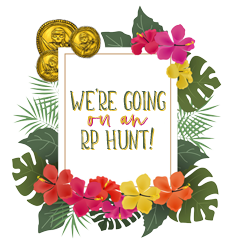 "Pray tell, what have we here?" The gruff tone of John Rogers' voice echoed loudly across the small island. The morning sun was beating down on him, causing a collection of beads of sweat to materialize on his skin. Old fingers gripping a piece of firm birch wood, he used one hand to wipe away the perspiration and the other to poke tentatively at a glittering object embedded in the sand with the wood. It didn't move. Dropping to his knees, the older man took a closer look at the object. It appeared to be round, transparent, and almost reminded him of a glass bottle. What could this be doing here?

Using the piece of birch and his fingers, he swiftly set about releasing the object from its sandy prison. He had been correct; it was a glass bottle. Holding it up to the sunlight, he watched as a number of colors appeared in the glass, blending into a beautiful rainbow array. The bottle was fairly well intact with only a few scratches, which had obviously been inflicted by the elements. It was the piece of paper inside that caught his attention, however. Opening up the bottle, his long fingers delved in greedily and extracted a piece of parchment. Casting the bottle to the side, he unrolled the stiff material and began to read.

Dear reader, congratulations, you are the chosen one
Beware, however, for now your journey has begun
A quest is the task you must complete
To obtain for yourself a pleasure so sweet

Tales of pirates and treasure will occupy your mind
Keep your eyes open and you will be sure to find
My riches that are hidden upon this island
Perhaps in the sand, but not in the highland

You mission, if you wish to accept,
Is to find my loot and be adept
The best place to start is here in your hand
A tree surrounded by lots of land
TASK
Your task for this contest is to help John Rogers and Elena Jackinson find the buried treasure. Hidden throughout the following roleplay are examples of terminology and elements specific to roleplaying. Once you find an example or instance of each element, you must identify where in the post it was located. You only need to find ONE example of each term below throughout the posts, though you are welcome to mention more examples should you choose. You can do this by simply copying and pasting the section of the post in which each term is found, or you can throughly describe how the element is presented in the roleplay. Examples of the following terms will be used within the posts (not all will be used in each post):


- Godmodding
- Mary Sue character
- Plot progression
- World building
- Character building
- Poor grammar / spelling


There will be four posts in the roleplay. You must complete the following form for each separate element that you find in the posts:


Quote:

Post number:
Roleplay terminology found in post:
Example of the element in the post:



Once you have found an example of all of the elements, please post your completed forms in the hidden replies thread (see below rules). Only your first entry will be counted, so be sure to post all of your forms at the same time (in one post). If you aren't sure what one of the elements is or just want to brush up on your roleplay terminology, then check out our roleplaying guides.
RULES
1. All HEX and RPC Teaching Center rules apply.
2. All work must be your own. Anyone caught cheating (e.g., sharing answers) will automatically be disqualified from the contest.
3. You must complete a form for an example of EACH term found. Please be sure to use the form provided in the task section. You are only required to find ONE example of each term listed, though you are welcome to list more should you find other examples.
4. Each user is only allowed to submit one entry. Should you submit more than once, only your first entry will be counted.
5. Please post your entries in this hidden replies thread.
6. Winners will be randomized from among all 100% correct entries.
7. This contest will end on June 23rd at 11:59 PM HEX time.
8. Should you have any questions regarding this contest, feel free to ask in this thread or owl Pyper or KatieNumbers.
PRIZES
1.

1500 HP
2.

1500 HP
3.

1000 HP
4.

1000 HP
5.

500 HP
6.

500 HP
7.

500 HP


[color=white]Edited by KatieNumbers

Cute as a Button
Cute as a Button
Mixed Blood
Gryffindor

Questions of science, science and progress, do not speak as loud as my heart.
7th year Witch
Age: 25
Posts: 29,909
POST 1
The prematurely wrinkled hand wiped a bead of sweat from the forehead as John Rogers slowly made his way across the golden beach, sand tickling his bare toes with each step. His morning had been like any other - calm, peaceful, and only the sound of the seagulls squawking had interrupted his dreams. Dreams - he was living his dream. What sort of person didn't want to live on an abandoned island, living off natural resources and having to answer to no one?

His mind was still on the treasure map he had found earlier. A simple riddle inside it suggested there was treasure to be found on this island, and Jack, as he liked to be called, had no idea where to start.

Arriving back at his beach, his little home stood proudly waiting to greet him. It had taken him several months of living rough on this island to finally make his home, but patience and hard work were not something he was afraid of. After having lovingly combined wood with ropes and seaweed and blocking up the gaps with sand, he had made a little house which was ideal for his day-to-day uses. Single-handedly he had built this house through the strongest of storms. As the rain battered his body and the wind tried to take him out to see, he had clung on and completed his work. Now, he had this lovely house to show for it.

Entering his home, he sat down in one of the old rocking chairs he had managed to retrieve from the sea. A flash caught his eye, and he looked up thinking he saw his friend Elena who also lived on the island. "Elena," he called to his friend, "Have you seen what I found today? I have found a treasure map which I think can lead us to great riches. Would you like to help me find it?" he drawled in his broad accent, trying to keep the excitement from his voice.

---
POST 2
The words echoed through Elena Johnson's mind as she and John were sitting on the rocking chairs, a light breeze whooshing around her.

A treasure map… great riches? What kind of nonsense has John concocted this time?

"John, where did you find this treasure map? And how do you know it leads to great riches?" Elena asked curiously, as she eyed the map clutched in his hands.

"It was given to me by an old man I had met while on a stroll! He told me a tale of the island and that there were once a few magical people who hid some treasure around the island. He said they are thought to be coming back for it, but the map should lead us in the general direction. So, what do you say? Should we go about looking for what kind of magical treasure they may have left behind?" John inquired excitedly as he handed Elena the map so she could get a better look.

Hmmm… what's the worst that could happen in a treasure hunt? It's also not like I have anything better to do today… I guess I can entertain it.

"Sure, John. Where should we start looking?" Elena asked.
---
POST 3
it's this way called john excitedly as he ventured off outside the map suggests we should start in the cove. We can either go by the beach, which is a bit of a walk, or we can climb over the cliffs here. You can take whichever option you prefer, Elena, but I think I'll go over the cliffs. It's a nice day, it's faster, and I would like a challenge."

Stepping out confidently, the older man climbed to the first rock and surveyed the scene below him. Heavy waves were crashing ferociously off the rocks. The tide seemed to be coming in leaving him only a limited amount of time to traverse the perilous rocks. Precariously balancing himself atop a particularly jagged rock, the man muttered a prayer to any deity that would listen before leaping forwards towards the nearest ledge. Grabbing tight, he held on and pulled his body up with ease.

"I guess I am not as unfit as I once thought I was," he called back to Elena, curious as to whether she would take the same option as him or not. Turning his attention back to the task at hamd, he leapt from cliff to cliff, grabbubg ahold of each one and pulling his body safely onto it. Although the rocks were wet from a degree of splashback spray, he never once missed his footing and managed to successfully make his way to the cove at the other side of the rocks.

Reunited with his partner, he said, "Elena, looking at the map, I think we are supposed to dig over here." Motioning at a space north of their current position, he he could feel excitement building. Tucking the map backninto his clothes, he turned in a southerly direction and headed towards a geoup of rocks. Attempting to retrieve a spade which he knew had been hidden there by the last group of pirates who had dared to set foot on their island, he said well elena, when we retrieve this treasure and become rich, what do you intend to do with your share? Awaiting her answer, he continued scrabbling in the sand looking for the missing spade.
---
POST 4
The question caught Elena by surprise. As if there is even any treasure to find… "Let's not get ahead of ourselves, John. We don't even know what's here," Elena responded as she bent low to the ground.

Reaching her arms out towards the sand, Elena began digging alongside John. Why did I agree to this again? All this work for nothing… there probably isn't even a—As she was finishing the thought, Elena felt a sharp sensation reach her hand.

Looking excitedly near where she felt the sensation, Elena noticed a bright, shiny sparkle in the sand.

"John! John! Over here! I think I've found something!" Elena grabbed for the mystery object, excitement flowing through her every second she got closer. Once she had a firm grasp on the object, she pulled it out as fast and as gently as she could.

Wow… it's beautiful! A diamond necklace! "John, come look! I found the treasure! Can you believe it? Here I was thinking this was all just a myth… but there it was, right here! We didn't even have any trouble finding it," Elena finished in surprise. She could not believe how easy it had been to find the treasure, no obstacles in their path.

"I guess we can really start thinking of what we're going to do with it now, huh, John?" Elena questioned as she showed him the amazing treasure.
Mixed Blood
Slytherin
I have approximate knowledge of many things. · You should donate blood if you can.
3rd year Witch
Age: 29
Posts: 24,815
I'm not sure I understand the task correctly. Do we need to identify all terminologies and elements that apply to one post, or do we need to find only one example of each of the 6 terminologies and elements throughout all 4 posts?

Cute as a Button
Cute as a Button
Mixed Blood
Gryffindor

Questions of science, science and progress, do not speak as loud as my heart.
7th year Witch
Age: 25
Posts: 29,909
You'll only need to find one example of each element in the four posts

Sorry that wasn't more clear! I'll clarify it in the main thread

Mixed Blood
Slytherin
I have approximate knowledge of many things. · You should donate blood if you can.
3rd year Witch
Age: 29
Posts: 24,815
Thank you for the quick reply and clarification


Cute as a Button
Cute as a Button
Mixed Blood
Gryffindor

Questions of science, science and progress, do not speak as loud as my heart.
7th year Witch
Age: 25
Posts: 29,909
Happy to help!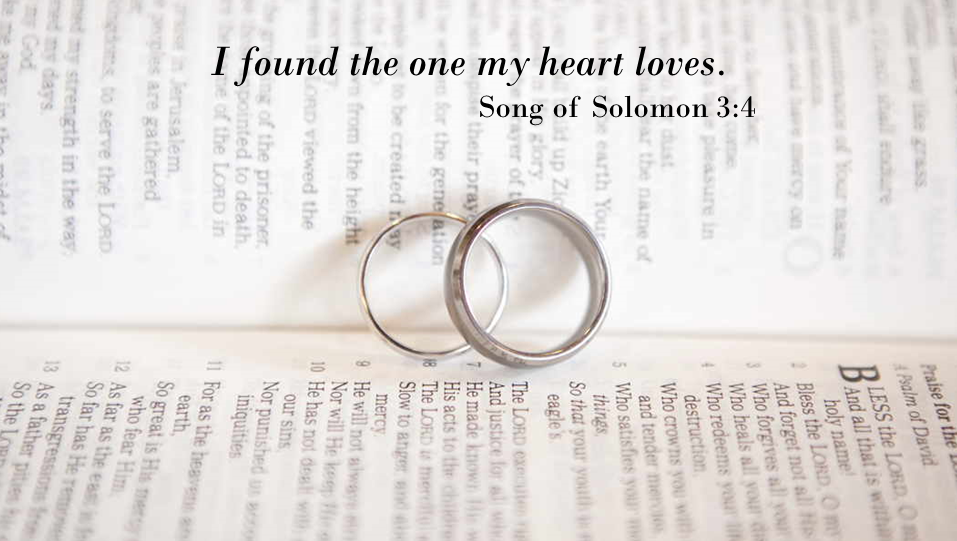 Muggle Born
Gryffindor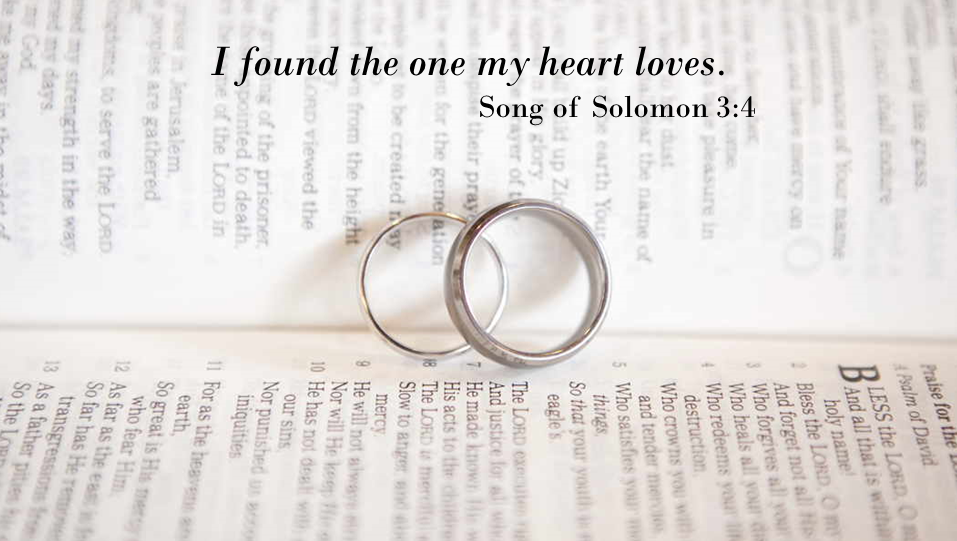 God is good; He has blessed me with a man like King David, a man that is after His own heart. I love you, Michael!
4th year Witch
Age: 25
Posts: 18,122
I think I got the hang of it... just about to post my entry.

Muggle Born
Gryffindor

5th year Witch
Age: 31
Posts: 21,889
Sent my entry in

Muggle Born
Gryffindor
You matter! You are loved!!
5th year Witch
Age: 54
Posts: 22,511
So we need to send in 24 entries? Six elements times 4 posts?

Cute as a Button
Cute as a Button
Mixed Blood
Gryffindor

Questions of science, science and progress, do not speak as loud as my heart.
7th year Witch
Age: 25
Posts: 29,909
Nope! You just need to find one of each of the elements throughout the four posts, rather than in each post

The forms for each element should be all in one post in your entry

Muggle Born
Gryffindor
You matter! You are loved!!
5th year Witch
Age: 54
Posts: 22,511
ok, I think I understand. I just re-read the instructions and realized that my question was rather silly. I must have missed that part the first time through. Thank you for your assistance.