Full Profile of SunkenSilver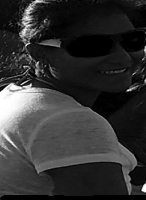 OWL ME >
Real Name:
Sunken
Location:
USA
Join Date:
May 30, 2020
Responsibilities:
Weasley Hideout, Multiples
How do you spend your time when not on HEX?
I am usually reading, writing, doing artwork of some kind or hanging out with friends.
How did you become interested in Harry Potter?
My mom used to read the books to us. As I got older I read and listened to the books. Harry Potter was one of the series that made me interested in reading again.
Favorite movies:
Clue the movie, Sound of Music, Hocus Pocus
Favorite food:
Indian and Mexican.
Fun Fact:
One of the first musicals I remember seeing in the theater was Les Miserables.
---
<<< BACK TO ABOUT US