Full Profile of Maddy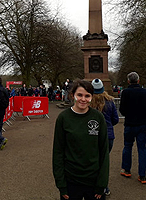 OWL ME >
Real Name:
Maddy
Location:
England
Join Date:
May 30, 2020
Responsibilities:
MoMA, Social Media, Graphics Management
How do you spend your time when not on HEX?
Watching TV, reading, making graphics and running mostly. And school :/
How did you become interested in Harry Potter?
When I was 9, we watched clips from TPS in school and I forced my mum to let me read the books.
Favorite movies:
Mulan/Hercules (I can't choose between them)
Favorite food:
Crisps and garlic stuffed olives.
Fun Fact:
I can say all the American states in less than 15 seconds.
---
<<< BACK TO ABOUT US