Full Profile of Lua Septima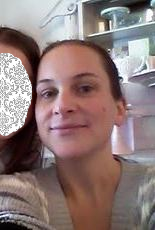 OWL ME >
Real Name:
Lua
Location:
USA
Join Date:
October 13, 2016
Responsibilities:
Site Character Accounts, Welcome Center
How do you spend your time when not on HEX?
Chasing after my seven young kiddos and trying to keep the house standing. Movies and programs w/ Hubby, cooking, lots of cooking, baking, laundry, and trying new things. Reading and planning, learning and construction, artsy stuffs and crafty stuffs.
How did you become interested in Harry Potter?
I returned to the US after being out of the country for a long time and my BFs little brother showed me the first book and asked if I had read it. I don't think I slept that entire week. I read everything that was out. I have read so, so many things, things that I could get lost in, but could be returned to the shelves, so to speak. But not Harry Potter. I have carried them, as part of me, from that day on.
Favorite movies:
Toss-up, BBC Pride and Prejudice w/ Colin Firth, and The Princess Bride.
Favorite food:
I could live on Salsa and Chips...hey wait a minute... I DO live on salsa and, now, taro chips! :D
Fun Fact:
I have a tradition of donating my hair to Locks of Love after every one of my kiddos is born. I usually have it down to my hips, then whack! My second son is growing out his hair to donate w/ me this time, so I've waited until his can be long enough. We're almost there!
---
<<< BACK TO ABOUT US