Full Profile of Koumori72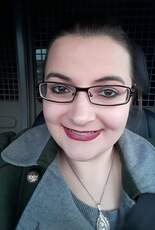 OWL ME >
Real Name:
Lotty
Location:
England
Join Date:
November 4, 2019
Responsibilities:
Caretakers, RTC
How do you spend your time when not on HEX?
What is "time not on HEX"?
How did you become interested in Harry Potter?
I read the books as they came out! They were very popular and it was so exciting waiting for the new ones to be released.
Favorite movies:
Leon
Favorite food:
Pepperoni & pineapple pizza with bbq sauce
Fun Fact:
I can speak Japanese ^_^
---
<<< BACK TO ABOUT US