Full Profile of Kai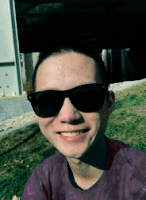 Kai
AVAILABLE

OWL ME >
Real Name:
Kai
Location:
Canada
Join Date:
November 5, 2021
Responsibilities:
Dumbledore's Office, Magical Archives, MoMA Mentor Program, WWN, Prism
How do you spend your time when not on HEX?
Hanging out with friends, exploring the outdoors, camping, climbing, reading, writing, working, studying, or trying something new!
How did you become interested in Harry Potter?
Peer pressure
Favorite movies:
Dear Evan Hansen, The Greatest Showman, Guardians of the Galaxy
Favorite food:
Chocolate
Fun Fact:
I like plants, and sometimes manage to keep mine alive!
---
<<< BACK TO ABOUT US