Full Profile of Jordan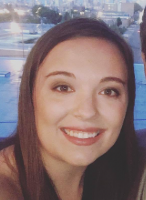 OWL ME >
Real Name:
Jordan
Location:
USA
Join Date:
March 6, 2021
Responsibilities:
Social Media, Fan Fiction, RE Abuse, HINT
How do you spend your time when not on HEX?
Reading, working out, frequenting farmer's markets, and spoiling my dogs.
How did you become interested in Harry Potter?
I was gifted the first book by my grandpa as a kid, and have beeninterested ever since.
Favorite movies:
Mean Girls & Hot Fuzz
Favorite food:
Fettuccini Alfredo
Fun Fact:
I was president of my university's Model United Nations club.
---
<<< BACK TO ABOUT US