Full Profile of Edmundus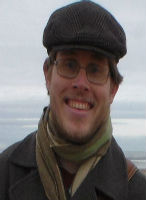 OWL ME >
Real Name:
Chris
Location:
USA
Joined Staff:
October 26, 2018
Responsibilities:
Shopping Forums, Magical Archives
How do you spend your time when not on HEX?
I'm a teacher who loves movies and board games.
How did you become interested in Harry Potter?
I read the books and fell in love.
Favorite movies:
Pan's Labyrinth
Favorite food:
Whatever's in front of me
Fun Fact:
My musical instrument of choice is Native American flute.
---
<<< BACK TO ABOUT US