Full Profile of Brandon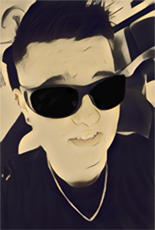 OWL ME >
Real Name:
Brandon
Location:
Iowa
Joined Staff:
February 8, 2017
Responsibilities:
Dumbledore's Office, Hufflepuff Admin, Magical Education, Grounds, Badger Publication Manager, Site Mentor
How do you spend your time when not on HEX?
Mostly working and consuming coffee if I'm not on HEX or watching futbol.
How did you become interested in Harry Potter?
My younger sister convinced the family to go see GoF when it was in IMAX and then she later introduced me to Hex.
Favorite movies:
Deadpool or LoTR
Favorite food:
Lasagna and eggs but not together!
Fun Fact:
Coffee. Futbol. The color blue. Pranking Guru.
---
<<< BACK TO ABOUT US