Full Profile of Aelara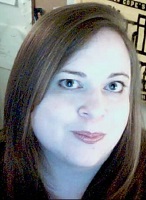 OWL ME >
Real Name:
Steph
Location:
Maryland
Joined Staff:
July 21, 2017
Responsibilities:
Publications Management, Magical Education, Marketing
How do you spend your time when not on HEX?
When am I not on HEX? I am either working, traveling, or enjoying time with my family.
How did you become interested in Harry Potter?
I loved the Sorcerer's Stone movie and was compelled to read the books. Later when I raising a child who needed help with her reading skills, I reread the books with her and fell in love even more so, and her reading skills greatly improved.
Favorite movies:
Rocky Horror Picture Show and Mamma Mia!
Favorite food:
Shepherd's Pie
Fun Fact:
I have an irrational hatred of Easter Grass.
---
<<< BACK TO ABOUT US