Site News
Magical Archives Update :: March
Posted by bizarre on March 21, 2017 - 9:16 pm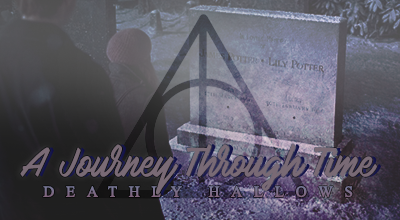 The Magical Archives has been on a journey through the Harry Potter series for nearly two years now. We are now on the final book, getting into the last tasks and the final monthly contest. Take a look at our Journey Through Time, as there are still a few activities to get involved in and snatch some participation raffle tickets for some fabulous prizes.
As always, participation in any of our tasks, contests, or discussions will also earn you tickets towards winning your very own Book of Records.
Current discussion, tasks, & contests:

Task 09 | Final DH Contest | Task 10
The Invitation | The Ministry's Worst Fear | Exercising Your Inner Eye

Is that a book? Over on the bedside table?
Don't touch it! It's not even yours...
Graphics Management is Hiring!
Posted by deidra on March 20, 2017 - 2:08 pm




Graphics Management is Hiring!
Here on HEX, we have a fantabulous team of Graphic Designers who work their butts off to produce quality designs for all of our favorite forums. We have recently redone our application process, and we are very pleased to report that both our Junior and Senior applications are now open permanently! Intrigued? Come check out
this thread
for more info.
March Fan Fiction
Posted by Aetherene on March 19, 2017 - 6:56 pm



No! No! I'm innocent! You have to believe me! I'm not a Death Eater! I was under the Imperius Curse! I swear!

When a suspected Death Eater is on trial, what happens? There's a desperation in the air to put away all Death Eaters and make the wizarding world feel safe again now that Lord Voldemort is gone. Does the Wizengamot believe this objection? How does the trial progress? What is the final ruling?

In writing, there are many different possibilities to write about. What's yours? Join Fan Fiction with its March Theme Prompt and submit your version!

Writing to this particular prompt doesn't suit your creative energy? We have other contests that you can participate in to earn tickets for our Monthly Raffle!

Writing Circle | Character Journals | Picture Prompt | Continue the Story | Guess the Character
The Daily Prophet - March 2017
Posted by Artemis Eve on March 16, 2017 - 11:00 pm
Between Aunt Edna's tips for how to deal with "Puppy Problems," the newest threat to the Wizarding World's favorite Kelpie, and the recent discovery of 319 cats proficient in reading, writing, editing,
and
proofreading, this month's issue of the Daily Prophet is bursting from the seams with our furry (and fishy!) friends. For those who aren't animal lovers, feel free to check out our in-depth features on the lesser-known past of Griselda Marchbanks and the history of the Holyhead Harpies, among other articles. Go on and give the March issue a look!
Want to read more of the Daily Prophet? Then head on over to the
Official Archives
! Special access, just for our loyal readers!
If you have any concerns regarding the Daily Prophet, please contact
Rosie_may
. You can also get in touch with
Artemis Eve
or
Nicole2013
with Publications Management.
Written by Rachel McAdams
Look Who's Back!
Posted by HEX Staff on March 16, 2017 - 12:14 am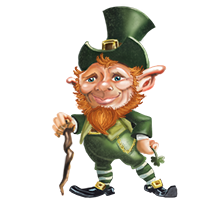 Look who's back!

That's right, that pesky ol' Leprechaun is back causing more trouble than ever. We heard that he ransacked the Quidditch World Cup this year - makes sense, since Ireland gave the show of the century!

Come join us, and the Leprechaun, for some St. Patrick's Day fun. The REs are falling, the four-leaf clovers seem to be promising a great deal of luck, and the old prank items "Auld Sod" and the "Shillelagh Stick" are making a come-back!





Caretaker Concoctions: March
Posted by Crowy on March 15, 2017 - 5:14 pm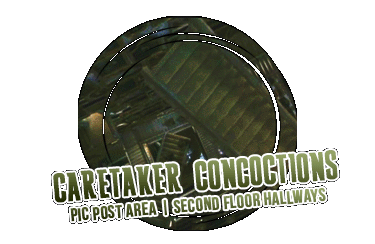 Caught in a Picture
Whether you enjoy taking pictures or just looking at them - say
Cheese!
and join the Pic Post Area and the Second Floor Hallways for this month's
Caretaker Concoctions
!
Prizes:




Be sure to watch the
Student Hangout's Watch Thread
and check out our
Student Corkboard
for regular updates on the happenings inside the walls of Hogwarts!
From the Grounds
Posted by Kljy on March 11, 2017 - 3:37 am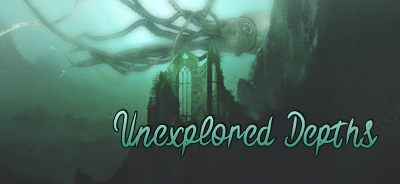 Have you heard about it? There have been whispers of a new, so far unseen creature in the Black Lake. The teachers have decided to give fifth year students the opportunity to find the creature. Are you going to look for the creature, or will you use this opportunity to go exploring? Head out to Under the Lake and join
Unexplored Depths
! All entries are due March 31, 2017, at 11:59 p.m. HEX Time.
Please keep the Grounds'
Watch Thread
on watch for updates regarding activities and events like the current
Bi-Weekly Chat
, as well as the
Roleplay and Roleplayer of the Month
.
Life's Just Peachy
Posted by Erikka on March 9, 2017 - 9:46 pm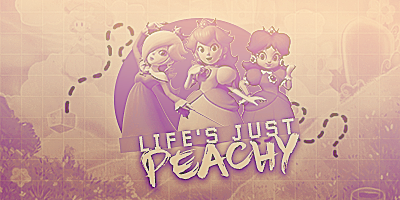 Thank you, Mario!
But our staff is in another castle!

From damsels, to heroes, to...villains? That's right, our favorite princesses are now back in the game! This time, the Slytherin Staff are in trouble and this lovely trio is to blame.
Who will save them? Join the game and power-up—it's all up to you!

Press Start!
RPC Update: March
Posted by Pyper on March 6, 2017 - 11:15 am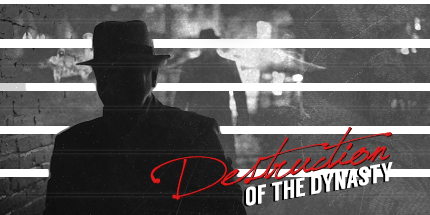 The Alyachary dynasty is under threat and in dire need of someone to protect them from Abarania and her comrades. Join this month's Roleplay of the Month, Destruction of the Dynasty, to discover what it's like being a spy and holding the fate of a country in your hands.
For those of you who aren't keen on roleplaying, perhaps you'd rather continue the story to figure out if our hero will manage to survive the Perilous Predicament and discover the identity of the assassin. You can also earn tickets to our monthly raffle; all you have to do is participate in one or both of our events. What are you waiting for? Get yourselves to the RPC and join in the fun!
Our events:
Destruction of the Dynasty | Perilous Predicament | Participation Raffle
Arts & Graphics :: March
Posted by bizarre on March 5, 2017 - 10:37 am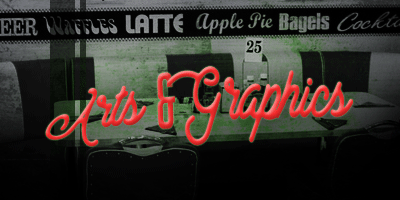 Does anyone smell that? Burgers? Fries? Ice cream? It's gotta be coming from somewhere... Perhaps - what's that? A diner? Oh good, I've been craving a milkshake. It looks like this month the A&G team has discovered an old school diner. One that definitely could use a new sign. And I've heard that the wait staff has been there for years - I'm sure they've got some interesting stories for us to listen to while we slurp down a chocolate milkshake (they better have milkshakes)!
As always, be sure to check out our Artwork of the Month. While you're sifting through our corner of HEX, you might also want to check out the ISO Thread if you're in need of some new graphics.
The challenge winners will go home with galleons and House Points, and their entries will be published on the official HEX Tumblr page.
1st Place: 10,000 Galleons + 3,000 House Points
2nd Place: 5,000 Galleons + 2,000 House Points
3rd Place: 2,000 Galleons + 1,000 House Points

Graphics Challenge || Writing Challenge || Artwork of the Month || ISO Thread
FOR MORE NEWS, CLICK HERE FOR THE NEWS ARCHIVE