Site News
Get Creative With Fan Fiction
Posted by Lu on January 19, 2017 - 11:18 am



With the new year in full swing, let's get inspired to write!

Participate in January's Theme Prompt, where you can write about the discovery of a new magical plant and its properties. If that doesn't inspire you, there are five other activities that can be done to earn tickets for the Fan Fiction Raffle. So get those quills ready and head over to Fan Fiction and start writing!

We also have a whole host of activities for you. Be sure to join all of them to get monthly participation tickets to win House Points in our Monthly Raffle:
Picture Prompt | Guess the Character | Continue the Story | Writing Circle | Character Journals
Programmers: Now Hiring Debuggers!
Posted by Spiora on January 18, 2017 - 6:15 am
Are you technically-minded and frustrated by the bugs that seem to be breeding amongst Hex's wiring? Would you like to help? The Programming Department is looking to hire a few badass Debuggers, who can bring calm where there is chaos and who can rain destruction down on the bugs. Did I make that sound cool enough? Cause it's pretty cool.
The Role:
- As a Debugger, you will be the first line of support in the Errors and Glitches thread, answering queries and issues
- For legitimate code bugs, you will also be responsible for making changes to the Hex code to make these issues go away
What You Get:
- A base salary of 10,000 Gs per month
- An additional 5,000 Gs - 10,000 Gs per bug fixed, which can be paid in galleons or items (your choice!)
- The 'Debugger' forum title
Click here for more information and how to apply.
Caretaker Concoctions: January
Posted by marki on January 17, 2017 - 12:00 am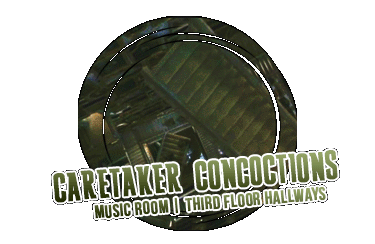 Do Re Mi Fa Filch
Everybody has been infected by the spirit of HEX Idol - even grumpy old Filch is starting to discover his musical side! So come and join the Music Room and the Third Floor Hallway for this month's
Caretaker Concoctions
!
Prizes:




Be sure to watch the
Student Hangout's Watch Thread
and check out our
Student Corkboard
for regular updates on the happenings inside the walls of Hogwarts!
The Daily Prophet - January 2017
Posted by HEX Staff on January 16, 2017 - 7:34 pm
As the cold weather sets in, snuggle up by the fire and read the latest issue of the Daily Prophet! Once again, we're bringing you news of all the latest scandals, upsets, and the occasional feel-good story! So, sit back and relax and enjoy the first Daily Prophet issue of 2017!
The Daily Prophet is also hiring writers. If you think you're the next Rita Skeeter, step right up and
apply
today.
Want to read more of the Daily Prophet? Then head on over to the
Official Archives
and enjoy! If you have any concerns or comments regarding the Daily Prophet, please contact the editor,
Rosie_May
. You can also get in touch with
Artemis Eve
or
Nicole2013
with Publications Management.
Written by Rosie_May
HEX IDOL IX
Posted by Nellykins on January 14, 2017 - 12:06 am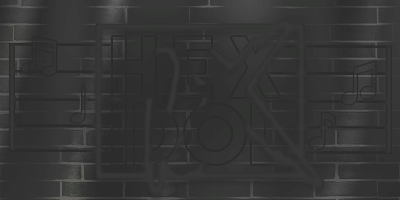 Attention, everyone! HEX Idol has returned for its
NINTH
year. Are you going to be our next Top Singer? If you think you have what it takes, head on over to
Auditions
and be prepared to sing your heart out!
Naturally, the winner will be signed to the Crookshanks Records magic music label once more, earn their House 12,500 House Points and have the option of winning
their choice of A music item*!
Additionally, the winner will receive the title
HEX Idol 2017
and go down in HEX Idol Hall of Fame!
*some limitations may apply
Don't worry if you are not our 1 and only HEX Idol; every participant who is selected will receive a reward for their efforts. With every round you move up, the value of prizes increases, as does the amount of House Points you earn. Participants will also receive a small participation banner they can showcase in their profile or perhaps wear as a signature. So what are you waiting for? Go grab this opportunity and your microphone and show us what you got!
Now, if you're feeling disappointed because you're not much of a singer...don't! HEX Idol is as much an event for the audience members as it is for the participants! Head on over
here
to see how you can be involved!
Have fun everyone with HEX Idol Edition IX.
Get Social With Us
Posted by Lu on January 13, 2017 - 12:02 am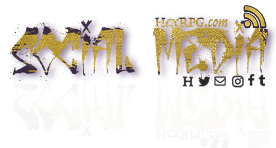 Are you social? Want put your Facebook, Twitter, Instagram or Tumblr skills to use? Then check out the Social Media forum. We have something for you!

First be sure to follow us:
Facebook | Twitter | Instagram | Tumblr
Then be sure to click here to share your #HEXMerch with us and join in our bi-monthly raffle. Then check out our Social Butterfly incentive.

Go out there and be social!
London Underground!
Posted by Vicki on January 12, 2017 - 12:01 am
Fletcher has always had an eye for business. He's always trying to see where he can make a quick profit and how he can earn lots of money through various ways. We would like to bring the ways of Fletcher to you.
The Shopping Forum Moderators are introducing a new forum called
London Underground
. All raffles and any contests that require you to purchase a ticket to enter will be held in this new forum. Who knows, you might be the holder of the winning golden ticket and make a good earning.
Be sure to check out the
Merchanting Guidelines
and
Raffle Rules
as we have made some changes to them. If you have any questions, we have an
Ask a Mod
thread, but as usual, you are still welcome to owl/share post us with questions or concerns. We also have a new economy training program, through which you can earn some lovely prizes.
Also, please welcome our London Underground moderators -
Danny
, and
supermerlocked
London Underground is being overseen by the Shopping Forum Admins:
Rose
,
Vicki
,
Nelly
, and
motherof3
From the Grounds
Posted by Kljy on January 11, 2017 - 1:58 am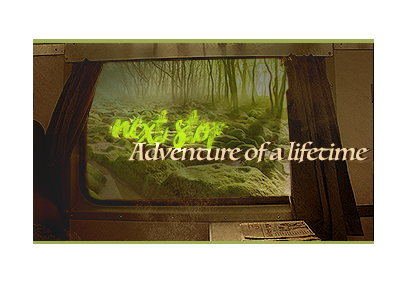 The students are on their way back to Hogwarts from their Christmas break when, all of a sudden, the Hogwarts Express stops. How do you and your friends spend your time while you are stranded? Do you stay on the train or do you venture outside? Come gather on the Hogwarts Express as you experience
Next Stop: Adventure of a Lifetime
! All entries are due January 31, 2017, at 11:59 p.m. HEX time.
Please keep the Grounds'
Watch Thread
on watch for updates regarding activities and events like the current
Bi-Weekly Chat
, as well as the
Roleplay and Roleplayer of the Month
.
Do YOU like to chat with characters?
Posted by Ninja Kitten on January 10, 2017 - 10:30 pm
SCA, or Site Character Accounts, are the canon characters that you see out and about during HEX events. They bring great joy and excitement to our users on a daily basis.
We find that we would like to expand a bit more, now that we've seen how much our current group can do. Please note that we are to remain anonymous when using a character- we want everyone to be able to let loose and not be afraid of being flamed or trolled for their portrayals. We ask that y'all continue to respect their privacy in regards to that.
Who wants to help us bring excitement to their fellow users? Come and play with us!
This message has been brought to you by
NK
,
Vicki
,
Sara
, and
Lua
. Though, we are not responsible for anything that the canon accounts break. :look:
Now Hiring :: Magical Archivists
Posted by bizarre on January 8, 2017 - 12:43 pm

NOW HIRING: MAGICAL ARCHIVISTS
The Magical Archives is the best area around Hex to delve into the details of the Harry Potter series. With 9 forums, 8 of which dedicated to the core series books, there is a lot to explore within the Archives. Along with these 9 forums requires a team of Magical Archivists to help run it. If you've ever been interested in joining our team - now is your chance!
For more information, click here!
FOR MORE NEWS, CLICK HERE FOR THE NEWS ARCHIVE