Site News
The Daily Prophet - August 2017
Posted by Nicole2013 on August 16, 2017 - 11:39 am
Another issue of the Daily Prophet has arrived! Take a peek inside, we're sure there's an article there for everyone! With all the latest news of the happenings on HEX, breaking news stories from the magical world, including murder, embezzlement, and of course, lighter topics too!
Keep your eyes peeled avid reader, the Daily Prophet will soon be recruiting new writers!
Want to read more of the Daily Prophet? Then head on over to the
Official Archives
!
If you have any concerns regarding the Daily Prophet, please contact
Rosie_may
or
Snowleetah
. You may also get in touch with
Nicole2013
or
starrystar
from Publications Management.
See you all next month!
Caretaker Concoctions: August
Posted by Crowy on August 15, 2017 - 12:36 am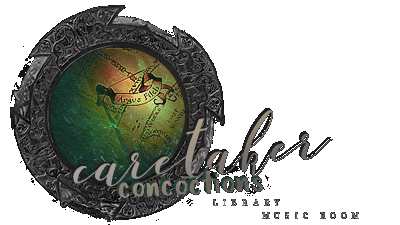 Filch! All His World's A Stage!
The August Caretaker Concoctions is brought to you by the Library and The Music Room! After Filch's successful participation in HEX Idol, he is now dreaming about a career on the big stage. In a muggle newspaper he read about the London West End theatre and performing there has now become his big goal. Curtain up everyone! It's time to see Filch hit the stage
HERE
.
PRIZES



Enchanted Musical Suit of Armor // Molly's Celestina Warbeck Holiday Special Ticket // Filch Portrait
First: Enchanted Musical Suit of Armor + 3000 House Points
Second: Molly's Celestina Warbeck Holiday Special Ticket + 2000 House Points
Third: Filch Portrait + 1600 House Points

Be sure to watch the
Student Hangout's Watch Thread
and our
Student Corkboard
for regular updates on the happenings inside the walls of Hogwarts.
Social Media Updates
Posted by birdy on August 13, 2017 - 4:09 pm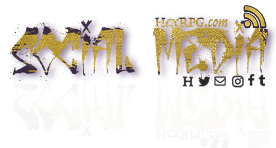 Social Media is back again! We have some exciting reminders for you.

Avatar Association | Bi-weekly chat, Online Businesses | Our Bi-Monthly Trivia is back | Sunday Shoutouts | Share and Be Social | Social Butterfly | Social Media User Submissions

Facebook | Instagram | Pinterest | Tumblr | Twitter

We hope to see you all there!
From the Grounds!
Posted by Char on August 11, 2017 - 6:30 am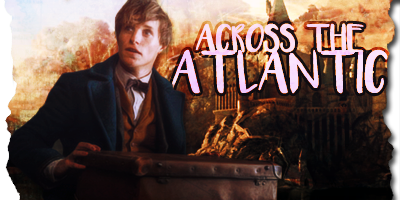 We are in the time when Newt Scamander was a student, and the Hogwarts faculty has invited the Ilvermony students to Hogwarts for a visit. One night, the teachers organized a get-together at The Lake. What will happen? Will you learn anything interesting from them? How many new friendships will be formed? Come and join us in The Lake forum as we explore the adventures of the Hogwarts and Ilvermony students
Across the Atlantic
. All entries are due August 31, 2017, at 11:59 p.m. HEX time.
Please keep the Grounds'
Watch Thread
on watch for updates regarding activities and events like the current
Bi-Weekly Chat
, as well as
Roleplay and Roleplayer of the Month
.
HNTGD4 Updates
Posted by Julieexann on August 10, 2017 - 9:50 am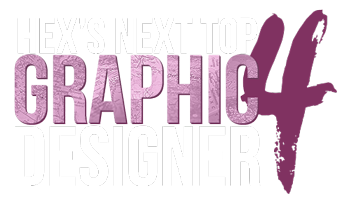 Magenta Comstock has been enjoying her journey so far, but she expected
far
more people to want to join her! Don't you want to travel the world with Magenta Comstock? I mean, she is a world renown wizarding artist, you know! You'll never experience the Muggle world like you would with her. Magenta wants all of her seats to be filled by the time the deadline closes, so you better send in an application today!
We are extending the application deadline to
August 16th, at 11:59PM HEX time
. Get those applications in!
Magical Education Madness
Posted by Zoe on August 7, 2017 - 1:20 am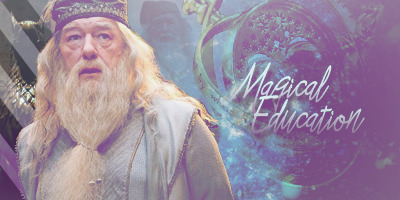 Ahh, the end of summer break. When most of us get a small reprieve from the terrible weather and the
threat
promise of a new school term looms on the horizon. But wait! What would summer be without some Ordinary Wizarding Levels or Nastily Exhausting Wizarding Tests? Terrible, that's what! Don't worry, HEXians. You can breathe easy, as these tests are back once again! Eager to learn more? Of course you are!
Head on over to the Entrance Hall
to find out how to take yours today! You won't want to put it off, as I hear there are some wonderful new surprises in store for those who pass!
If you're too young to take tests, don't care what career you end up with, or have finished your exams and are bursting with excitement to do something else, don't worry - there's more. Recently, the
Magical Education discussion forum
underwent a bit of a revamp. There are all new discussion forums for each year, as well as some fun-filled contests!
But wait, there's still more! Want to be a professor? Amazing, we want you to be one, too. If the idea of teaching a class makes you wiggle around like an excited puppy, then you're in luck! Professor applications for the 2017/2018 term have opened and you can find them
here
! If you've fancied trying your hand at being a professor but not sure if it's for you, stop by our
Freelance Writers Needed
thread and fill in for a lesson or two!
Last, but not least, we have the glorious return of TA applications! Want to help out in Magical Education but don't feel up to writing? Do you like grading assignments and being paid to do so? Wonderful! This is the job for you. Applications for TA positions can be found
here
. We hope to see yours soon!
RPC August Updates
Posted by Cody on August 6, 2017 - 11:10 pm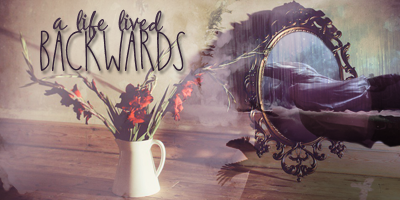 "Be brave enough to travel the unknown path, and learn what you are capable of."

The time has come again to head on down to the Roleplay Center, but be sure to bring a mirror with you this time! If you like an adventure, you can embark on a journey to a world lived entirely backwards from your own in A Life Lived Backwards. However, if that doesn't appeal to you, you can always head on over to reflect on the past in Reflections.

Regardless of what you choose, be sure to head on over to our Raffle Thread to check out some gleaming prizes!
Arts & Graphics Forum :: August
Posted by dagaz on August 5, 2017 - 12:02 am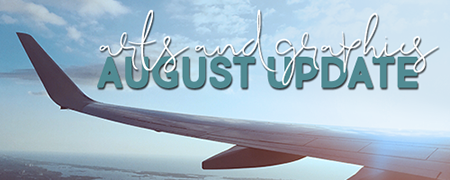 Last call for flight 394.
Last call for flight 394.
Flight will be departing shortly.
The beautiful thing about HEX is that we are a fanbase from around the world. You can visit any given forum and experience people and cultures from the polar opposite side of the globe, or three doors down the street. This month, we're taking that a step further and visiting popular locations around the wizarding world: Belize, San Fran - even our very own Hogsmeade!
That's right! This month, the Arts & Graphics team is all about experiencing the joys of travel, so whether you're a homebody collecting postcards or have wandering feet, now is your time to shine. Over in Graphicsland, we challenge you to create a travel poster that represents your favorite place - Muggle or Wizardly. In Writingtown, we want to know just what goes on in your favorite corner of the wizarding world - because if you're anything like the Weasleys, we just
know
you'll be getting into your own special brand of shenanigans.
1st Place: 10,000 Galleons + 3,000 House Points
2nd Place: 5,000 Galleons + 2,000 House Points
3rd Place: 2,000 Galleons + 1,000 House Points

Graphics Challenge || Writing Challenge
Artwork of the Month || ISO Thread
HINT Forums :: August
Posted by duckie on August 4, 2017 - 12:14 pm

We, the HINT Staff, have decided to try our hand at story telling. But we must confess, we're not bestselling authors. As such, we would like your help in creating the story, developing the characters, and providing the action for our work in progress! Can you, the users of HEX, help out us out? Come and find a seat as we open up
HINTory : A Moderator's Edition
Want to keep up with HINT? The
Watch Thread
is the best place to go! To read about more HINT updates, go
here
.
New Issue of The Quibbler!
Posted by Zoe on August 3, 2017 - 10:52 pm
When you hear the word 'beach', what do you think of? Sandcastles and jellyfish? Surfing and jellyfish? Sand in ALL THE PLACES and jellyfish? ...there are a lot of jellyfish. No matter what your thoughts focus on, I bet you never thought that The Quibbler writers would take a trip to one! That's right, this month issue is about all things beachy. What are you waiting for? Grab
your copy
of The Quibbler and flop down under a large umbrella for a much deserved break.
If you have any questions, concerns, or comments about The Quibbler, please either visit
The Newsstand
or owl
Zoe
,
Art
, or
Nicole
.
FOR MORE NEWS, CLICK HERE FOR THE NEWS ARCHIVE