Site News
RE Abuse Policy: A reminder and clarification
Posted by HEX Staff on June 24, 2017 - 6:51 am
With the introduction of the new (lovely and exciting) spells system, there have been quite a few questions raised on whether looking for spells counts as Random Events (RE) abuse. In addition, with the ever increasing amount of events thrown on HEX that include the use of REs, we felt that it was in everyone's best interest to further clarify our Random Event Abuse Policy and maintain it in a public place for all to read.
In order for things to be (hopefully) clearer and more accessible to everyone, we are introducing a new format, a FAQ. This FAQ can be found
here
. It contains detailed information on what is a Random Event, what counts as random event abuse, what are the consequences of such abuse, and much more.
Remember, random events are made for
you
. They are meant to be fun, and to reward those users who are active on the site. We are not here - nor do we wish in any way - to monitor all activity on HEX, or to make anyone's life harder. We're here simply to take care of the cases where users are breaking the rules for profit. We're here to help
you
.
So, help us helping you. You can find more detailed information on this matter in
this post
.
Thank you.
--HEX Staff
HEX Pride
Posted by Ry240 on June 23, 2017 - 12:18 am


As each year passes, Pride continues to grow the world over, and here on HEX is no different. Therefore Dumbledore's Office is thrilled to present our annual Pride event! This weekend, we celebrate the many aspects of our lives that we have in common, those that make us different and above all, human. However we identify, we are all human, and united by a love of Harry Potter. Share your Pride this weekend in HEX Pride 2017!
Promotions!
Posted by HEX Staff on June 22, 2017 - 6:33 pm
We're very excited to announce the promotion of three of our Global Moderators to the role of Junior Staff! Please join us in congratulating Sasuke (Sasuke Uchiha), Kaidee (Dagaz) and Camila (Ilostmyleftshoe). We look forward to seeing all the fabulous things they will bring to their new position.
Are you the Next-Gen Hooch?
Posted by dagaz on June 21, 2017 - 12:04 pm


What do Lee Jordan, Severus Snape, and Rolanda Hooch all have in common? Quidditich, of course! Now's your chance to join the ranks of legendary canon characters by becoming a Quidditch Referee. Curious what this entails, or how you can help out? Check out the Entrance Hall for position specs!
Pinterest and User Submissions
Posted by Lu on June 20, 2017 - 1:30 am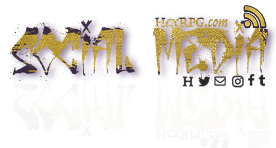 To say the Social Media team is bouncing with excitement would be the greatest understatement of the year! With our mouths not sealed tight anymore. Here is the big reveal!

* Social Media User Submissions. Want to get more involved with our Social media platforms? Then this is for you! You will also be rewarded for participating.

* Then we are proud to announce our brand new platform! Pinterest!




Pinterest will have exclusive quote graphics, infographics and much much more! So what do you say? Come and check it out!

Sunday Shoutouts | Share and Be Social | Social Butterfly
Facebook | Instagram | Pinterest | Tumblr | Twitter



You Can't Be Sirius
Posted by Sara on June 18, 2017 - 3:53 pm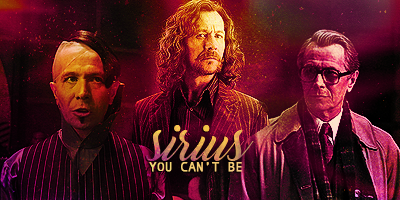 Sirius Black is not having a good summer. His family is driving him crazy, and to make matters worse his Hogwarts friends seem to be having far more fun over the holidays than him. Today has been a particularly bad day, and as Sirius heads to bed he can't help but wish he were in someone else's shoes…
The Slytherin Staff are proud to present You Can't Be Sirius – join us as we explore a number of parallel universes in which Sirius Black steps into the shoes of Muggle actor Gary Oldman, as well as celebrating the best Gary Oldman portrayal of them all: Sirius Black himself during his time at Hogwarts.
Caretaker Concoctions: June
Posted by marki on June 15, 2017 - 6:42 am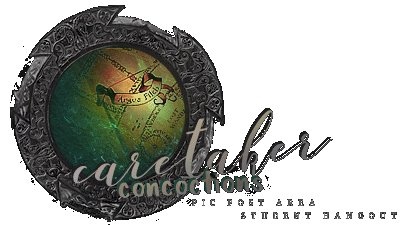 Time to go Home!
The month of June is the time all students can go home. Everyone will take the Hogwarts Express, but what does that time look like? Join the Pic Post Area and Student Hangout in leaving Hogwarts, because it's
Time to go Home
!
Prizes:




First: Autographed Photo of Luna + 3500 House Points
Second: Creevey's Camera + 2000 House Points
Third: Hogwarts Express Model + 1000 House Points

Be sure to watch the
Student Hangout's Watch Thread
and our
Student Corkboard
for regular updates on the happenings inside the walls of Hogwarts.
RP Mentor Applications
Posted by Cody on June 14, 2017 - 9:43 am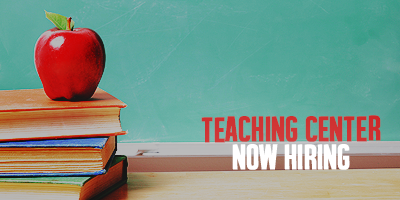 The Teaching Center is once again accepting applications for Roleplay Mentors! Do you love roleplay? Want to get involved in HEX? Want to help other users with their roleplay skills? Be sure to apply for a mentor position! Applications will only be open until June 30th at 11:59 pm HEX time, so get moving!
Additionally, Teaching Center exams are now open to users of all skill levels! Get your skills evaluated by experienced panelists and get an official Teaching Center certificate!
Apply to become an RP Mentor here, and sign up for exams here.
June Fan Fiction
Posted by Aetherene on June 13, 2017 - 1:59 am



Palms sweating...hands shaking...the velvet box almost slips from his fingers. He just needs to get the words out. She's gonna say yes. He knows it. And as he starts to bend down on his knee, his balance waivers, knocking over a bowl of hot soup into his girlfriend's lap. Oh no...

There are important milestones in a relationship. A first kiss. Moving in together. Getting engaged. Getting married. We imagine that these moments are perfect, but life isn't that at all. Join Fan Fiction once more for our June Theme Prompt for a chance to win an item, galleons, and house points!

Don't forget to join in the other activities that Fan Fiction also has to offer so you can win tickets for our Monthly Raffle.

Picture Prompt | Guess the Character | Continue the Story | Writing Circle | Character Journals
From the Grounds!
Posted by Char on June 11, 2017 - 12:12 pm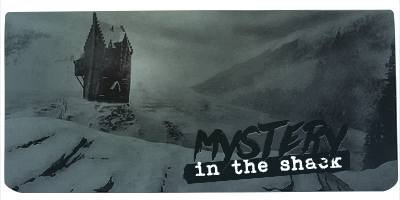 The Shrieking Shack has always been full of mysteries. What happens when a rumor begins once people start seeing activity in there? Is it true, or is it someone pranking the students? Head off to the Shrieking Shack forum and figure out the truth behind these rumors in
Mystery in the Shack.
All entries are due June 30, 2017, at 11:59 p.m. HEX time.
As it has been over six months since the release of the Fantastic Beasts and Where To Find Them movie, the spoiler ban on content relating to the movie has now been lifted. This includes roleplays as well.
Please keep the Grounds'
Watch Thread
on watch for updates regarding activities and events like the current
Bi-Weekly Chat
, as well as
Roleplay and Roleplayer of the Month
.
FOR MORE NEWS, CLICK HERE FOR THE NEWS ARCHIVE