Site News
House Elections Have Begun
Posted by Chrissy on October 23, 2017 - 1:19 am
Attention: Gryffindors, Hufflepuffs, and Ravenclaws. It's election time again! If you've ever been intrigued by what goes on behind the scenes and are keen to get more involved in your House, then this is the perfect opportunity for you! Find the links for your House below to get your campaign going! Best of luck to everyone who decides to run.
Additionally, we'd like to announce that Brandon has been promoted to Hufflepuff Assistant Admin. We are very excited to have him join the House administration team and can't wait to see all the wonderful things that he will do for the House. Congratulations, Brandon!
St Mungo's Magical Madness
Posted by Brandon on October 21, 2017 - 7:37 am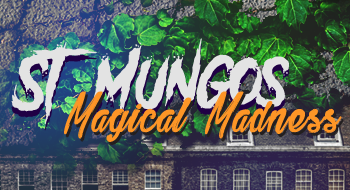 We're taking you back to 1975 when the Marauders were still at Hogwarts. We all know what type of trouble these boys liked to cause, so we can deduce that Halloween was no different. This year, they decided to throw a Halloween party in the Room of Requirement to celebrate. It's really too bad that the party didn't last as long as they wished. Over half of the party-goers ended up spending the night as St Mungo's Hospital for Magical Maladies and Injuries.
Courtesy of Professor Dumbledore, the pumpkin patch has been transported to St Mungos due to the vast amount of students who are, unfortunately, spending the holiday there.
Do you find yourself in need of some spooky entertainment?
St. Mungos Magical Madness
could be the cure you've been looking for.


Harry Through The Ages
Posted by ilostmyleftshoe on October 20, 2017 - 10:18 am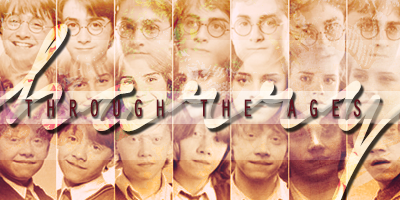 Double, double toil and trouble; Fire burn, and caldron bubble! That's right, this month, we've focused on the best Potions Master that Hogwarts has had, Severus Snape! Swing by our
Q&A
thread to interact with Professor Snape. Maybe ask him what his favorite potion to mix is!
This is your last chance to earn tickets for our
October Raffle
. As always, be sure you're keeping our
Watch Thread
on watch to stay up to date on our exciting events!
Sunday Tasks || Wednesday Task
Fan Fiction Forum
Posted by Desiree Snow on October 19, 2017 - 5:20 pm



"Skulking around Knockturn Alley? Dodgy place. Don't want no one to see you there. People will think you're up to no good." —Rubeus Hagrid

Hagrid is right about Knockturn Alley. There are some dark and scary things there. What if you were just curious? Or what if your friend questioned your bravery? Would you dare to go? Tell us all about it in Fan Fiction's October Theme Prompt.

We also have a whole host of activities for you. Be sure to join all of them to get monthly participation tickets to win House Points in our Monthly Raffle:
Picture Prompt | Guess the Character | Continue the Story | Writing Circle | Character Journals
New Issue of The Daily Prophet!
Posted by starrystar on October 17, 2017 - 10:35 pm
With Halloween just around the corner, the Wizarding World has been alive with strange happenings, from fires in the Ministry of Magic to embarrassing accidents at the latest Weird Sisters' concert. As you recover from Hogsmeade's lack of scary sweets, check out our latest issue!

Want to read more of the Daily Prophet? Then head on over to the Official Archives. Special access, just for our readers!

If you have any concerns regarding the Daily Prophet, please contact Rosie_may or Snowleetah. You may also get in touch with Artemis Eve or starrystar with Publications Management.
Written by Snowleetah.
It's Pumpkin Time!
Posted by HEX Staff on October 15, 2017 - 2:16 pm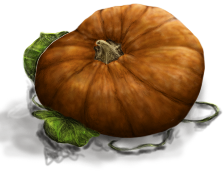 So shall we try this again? The leaves are changing colors, the air is starting to get chilly, and pumpkins are coming back to HEX! After some exhaustive investigations involving several Tracing Charms, Veritaserum, and a cleverly disguised trap with catnip bait, Crookshanks has been caught. That means the storehouse is again overflowing with pumpkin seeds just waiting for all of you to raise into beautiful pumpkins!

So thank you, everyone, for searching for that sneaky cat and all his belongings while we searched for the stolen pumpkin supplies. Now that the mystery has been solved, it's time for everyone to head on over to the pumpkin patch. You can plant seeds and care for your pumpkins for an entire month. In addition, the Pumpkin Wheel is back, so you'll have a chance to win prizes as well as earn galleons from the pumpkins you grow. Check out this post to learn more. But that's not all! We also have an exciting raffle with some amazing prizes. Head over here to learn more!

Now get busy! Those pumpkins need your loving care so they can fulfill their pumpkin-y dreams of reaching Hagrid size!
Caretaker Concoctions - October
Posted by sasuke uchiha on October 15, 2017 - 12:04 am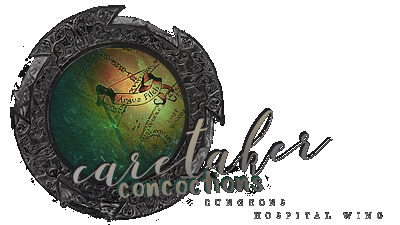 Halloween, A History!
The October Caretaker Concoctions is brought to you by The Dungeons and The Hospital Wing! With Trolls and attacks, break ins and beards, join us as we look back and explore four of the more eventful holidays in
Halloween, A History
!
PRIZES



Pack of Bloodstained Cards// Hagrid's Giant Pumpkin // Chocolate Skeletons
First: First choice of item + 3000 House Points
Second: Second choice of item + 2000 House Points
Third: Remaining item + 1000 House Points

Be sure to watch the
Student Hangout's Watch Thread
and our
Student Corkboard
for regular updates on the happenings inside the walls of Hogwarts.
The Asylum Archives
Posted by Vicki on October 14, 2017 - 5:01 pm



There seems to be a lot of mystery surrounding how Peeves the Poltergeist came to be, and it is with that desire you dare head to the one location you can find out. Knockturn Alley has long been a place of dark shops and seedy characters, but tucked deep within its walls lies a secret asylum burning to be explored. And from the rumors popping up around the school, it seems Peeves' beginning may be linked with the abandoned building. However, as quickly as you arrive, you're just as easily trapped by that menacing spirit that eagerly followed you there. Now with the help of your mind and your friends, you must complete the various activities that stand in your way of escape.

Can you discover the origin of Peeves and find your way back to Hogwarts? Join us in a new Halloween tale, The Asylum Archives!
From the Grounds
Posted by Danny on October 11, 2017 - 12:36 am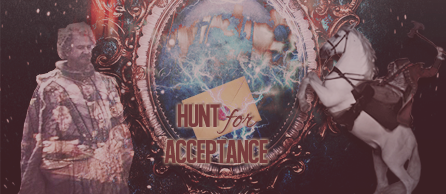 The Headless Huntsmen have rejected Sir Nicholas from joining their group once again. A head attached by a half-inch simply won't do. How does Nearly Headless Nick react to the news? How does he continue his agenda of joining the group? Head over to the Shrieking Shack to follow him on his
Hunt for Acceptance
!
Please keep the Grounds'
Watch Thread
on watch for updates regarding activities and events like the current
Bi-Weekly Chat
, as well as
Roleplay and Roleplayer of the Month
.
A Mystery to Solve
Posted by HEX Staff on October 8, 2017 - 11:55 pm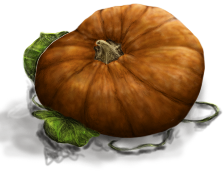 The leaves are changing colors, the air is starting to get chilly, and pumpkin spices are making their way into every kind of food. Which surely means pumpkins are coming to . . . but wait! Hagrid's store of pumpkin seeds is empty? And where are all the tool kits and supplies? They've gone missing! And all that's in their place seems to be some ginger hairs!
Well, folks, we seem to have a pumpkin mystery on our hands. We'll start looking for some replacement pumpkin supplies and see if we can't get some Aurors to help us investigate. But in the meantime, keep your eyes open as you explore HEX. Maybe you'll find some clues lying around the castle that could lead to our ginger-haired thief.



FOR MORE NEWS, CLICK HERE FOR THE NEWS ARCHIVE