Site News
Calling All Selkies!
Posted by Vicki on May 24, 2017 - 12:09 pm

The Hogwarts Lake has seen better days, and careless students have tossed one too many items into its now murky surface. However, there is a group emerging to protest, and it's not one of the students. The Merchieftainess Murcus is pleading with us all, and is rallying for something to be done. The Merpeople and various aquatic life are suffering, and it's up to everyone to petition and spread the word.

As a token of appreciation, a brand new action item has been created, thanks to the amazing Hannah, and by using it you receive one extra dive into the infamous cave. Every entry will receive a Pebble From the Cave, and be eligible for even more amazing prizes.
Will you take a stand? Head on over to Diagon Alley for our contest, Calling All Selkies!


Magical Archives Update :: May
Posted by bizarre on May 23, 2017 - 9:20 am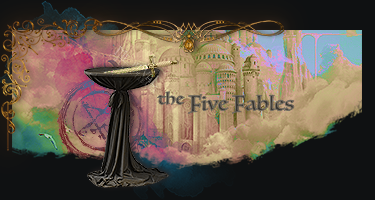 We are now exploring Babbitty Rabbitty and her Cackling Stump as part of our
Five Fables event
. Before we move on to the Tale of Three Brothers, there's still time to write your origin drabbles or watch some of the (rather chaotic) duels happening. Remember, for each book you have a shot at winning the corresponding
shiny prizes
.
Don't forget that participation in our Five Fables event, as well as ANY contests/activities within the
Magical Archives
gives you a shot at winning your very own
Book of Records
.
BRCS Activity | BRCS Duels
The Dream Oracle | Dumbledore Remembered | Who's On Your Card?
House Points Contest | May's Discussion Thread | Galleons Contest
Main Watch Thread
Teaching Center Updates
Posted by Cody on May 22, 2017 - 6:22 am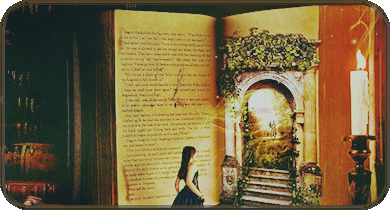 Come one, come all! Since its grand reopening, the Teaching Center staff has been hard at work revamping the forum to make it accessible to more users. We are now pleased to announce that
all
users, regardless of skill level, are eligible to signup for roleplaying mentors! Additionally, Teaching Center exams are open to
both
Beginner and Intermediate roleplayers!
Come check out these new changes in RP Mentor Assignment and Teaching Center Exams.
This is just the beginning
Posted by HEX Staff on May 21, 2017 - 9:10 pm
The thief smiled to himself. Recognition beyond his wildest dreams would be waiting at the end of this. Sure, it was far from even the beginning, but the first step had already been taken. And the first step was his.
He held the Time Turner at eye level, watching it with an almost endearing curiosity. How could such a minuscule object crush all that is the past and rebuild a future? It wouldn't be easy, there was no need to kid himself. But when it happened last, it had been an accident no one was ready for. This time, however, there would be a plan and they would succeed.
This time, they would be ready.
This time, there would be no mercy.
This time, they would choose wisely. Or they would lose everything.

Soon. Yes, very soon he will be known as more than just a Jr. This will be his legacy.
The Daily Prophet - May 2017
Posted by Artemis Eve on May 20, 2017 - 6:15 pm
The May issue of the Daily Prophet has arrived! This issue is packed with a range of articles from Eurovision, to mysterious disappearances -- well, there's an article for everyone. So pick up a copy and enjoy the latest issue!
Want to read more of the Daily Prophet? Then head on over to the
Official Archives
! Special access, just for our loyal readers!
If you have any concerns regarding the Daily Prophet, please contact
Rosie_may
or
Snowleetah
. You may also get in touch with
Artemis Eve
or
Nicole2013
with Publications Management.
Written by Rosie_may
Site Terms Changes
Posted by HEX Staff on May 19, 2017 - 7:47 am
The HEX Staff are constantly working to ensure that HEX remains a fun and safe website for everyone. Recently, there have been some changes to the Site Terms in the following sections:
- Rule 13. Cursing/Banned Words
- Rule 16. b) Cheating in contests
- Rule 16. g) Plagiarism
- Rule 17. Spam
For specific details regarding these changes, as well as information on how to correctly report an issue to Site Staff, please see the
Site Terms Changes thread
in the Entrance Hall. This thread also includes an important message about online safety. We encourage everyone to take a moment to read through the changes to the
Site Terms
, as they are
effective immediately
.
May's Fan Fiction
Posted by Lu on May 18, 2017 - 1:12 pm



"This? It is called a Pensieve. I sometimes find, and I am sure you know the feeling, that I simply have too many thoughts and memories crammed into my mind."

Fan Fiction is back at it again with another prompt! Participate in May's Theme Prompt for the chance to win house points, galleons, or even Flashing Socks!

Don't forget that we also have other contests to participate in to earn tickets for our Monthly Raffle where you have the chance to win galleons, items, or house points the more you join in!

Writing Circle |Picture Prompt | Guess the Character | Continue the Story | Character Journals
Share and be Social
Posted by Lu on May 17, 2017 - 2:23 am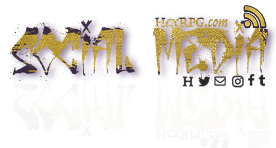 Are you social? Want put your Facebook, Twitter, Instagram or Tumblr skills to use? Then check out the Social Media forum. We have something for you!

1. The new bi-weekly chat is all about SEO Tools. Come and join us!
2. This month, our Bi-monthly Raffle is back! Head on over as you still have time this month. You might even win the Muggle Conversation Contraption:




Sunday Shoutouts |Share and Be Social | Social Butterfly
Facebook | Twitter | Instagram | Tumblr

Have fun and be social!
Caretaker Concoctions
Posted by Sammy on May 15, 2017 - 5:05 am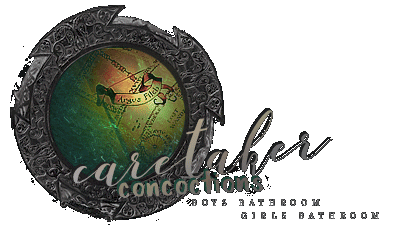 Bathroom Invasions!
For May's Caretaker Concoctions it looks like the bathrooms have done a switch around! What used to be the Girls Bathroom has now turned into the Boys Bathroom and the Boys Bathroom has turned into the Girls! It's a Battle of the Bathrooms and invasions have already begun. Read on to see how you can help restore things back to normal, or help keep up the destruction!
Click here
to find out more.
Prizes:




First: Ministry of Magic Toilet + 4500 House Points
Second: MOM Entrance Charm + 3000 House Points
Third: Moaning Myrtle Portrait + 1500 House Points

Be sure to watch the
Student Hangout's Watch Thread
and our
Student Corkboard
for regular updates on the happenings inside the walls of Hogwarts.
Exciting New Promotions!
Posted by Ninja Kitten on May 13, 2017 - 3:29 pm
We've got some more exciting news to share with y'all! Join us in congratulating
Mollie (bizarre)
on her promotion to Staff Member!
In a similar vein, help us congratulate both
Heather (Maia)
and
Cody
on their promotions to Junior Staff. At this time, we also want to warmly welcome
Julie (Julieexann)
back into the fold as a Global Moderator!
We'd also like to say Thank You, from the bottom of our hearts to each and every one of you for bearing with us over all the recent hiccups the site has experienced. Lots of exciting things are happening on so many levels, keep a lookout for more information to come in the future!
FOR MORE NEWS, CLICK HERE FOR THE NEWS ARCHIVE